House Energy and Commerce Committee Chair Cathy McMorris Rodgers (R-Washington) delivered opening remarks at Oversight and Investigations Subcommittee hearing titled "Insights from the HHS Inspector General on Oversight of Unaccompanied Minors, Grant Management, and CMS."
Watch highlights and/or read excerpts below:
BIDEN'S HUMANITARIAN CRISIS AT THE BORDER
"This is the first time in more than 20 years that the HHS Inspector General has appeared before the Oversight and Investigations Subcommittee.
"It is long overdue, and I'm grateful you are here.
"First, your office has some done important work exposing how the administration has failed to assure the safety and well-being of unaccompanied children crossing the border.
"This is a crisis, made worse by President Biden's open-border agenda.
"From 2019 to 2021, the number of unaccompanied minors referred to HHS from the Department of Homeland Security increased by more than 75%.
"Last year, nearly 130,000 migrant children entered the shelter system. An all-time high.
"It's more than just the numbers.
"A New York Times investigation revealed that unaccompanied migrant children are alone and being exploited.
"These are young teenagers, without their parents, working long shifts on farms, in factories, hotels, on construction sites.
"According to the Times investigation, HHS caseworkers are under pressure by the Biden White House to quickly process these children.
"As a result, sponsors aren't being vetted properly and HHS isn't keeping track of these children.
"Quote, 'overall, the agency lost immediate contact with a third of migrant children.'
"That is tens of thousands of kids who are at risk of further exploitation.
"And we now know that people were raising the alarm of children at risk to HHS, including directly to Secretary Becerra.
"HHS and the Biden White House must be held accountable for how it could have possibly missed or ignored this crisis."
BEING PROPER STEWARDS OF TAXPAYER FUNDS
"In addition, we will also focus today on how HHS is spending and managing trillions of taxpayer dollars.
"This includes how the National Institutes of Health (NIH) is failing to ensure proper oversight of its grants, especially in foreign countries, like in China.
"We find the HHS OIG audit report about NIH's ineffective monitoring of the Wuhan lab and EcoHealth Alliance very troubling, especially given the risky nature of this research and its potential to start a pandemic.
"It is unacceptable that today, because NIH failed to effectively monitor the Wuhan Lab and EcoHealth Alliance, key data related to American taxpayer-funded grants is still under control of the Chinese Communist Party.
"The American people deserve answers to this and also transparency if this failure to oversee grant funding is pervasive across HHS."
COMBATTING WASTE, FRAUD, AND ABUSE AT CMS
"Finally, we are also asking you to help us provide needed oversight of the Centers of Medicare and Medicaid Services (CMS).
"CMS has an annual budget of more than $1 trillion and oversees or administers health coverage for millions of Americans.
"According to a CNBC report, there is more than $100 billion in fraud each year in Medicare and Medicaid.
"One criminal who raked in millions from Medicare fraud for more than a decade told CNBC, 'I was low-profile, nobody knew me. I had everything. I had houses, I had cars, I had watches.'
"In addition, your written testimony discusses that in Fiscal Year 2021 alone, improper payments made up for over 21 percent of all Medicaid spending.
"That is 1 in every 5 dollars spent improperly.
"These numbers are staggering.
"Surely, we can all agree that we need to ensure the integrity of federal health care programs that so many people—including seniors, people with disabilities, mothers, and those in most need—rely on.
"With the end of the public health emergency, it is critical that CMS work to reduce the amount of improper payments by Medicaid and Medicare.
"I hope to hear how the Inspector General's Office will help CMS restore the financial integrity of these programs as we return to normal post-pandemic life.
"I worry not enough is being done by CMS and that this administration is reluctant to take common sense actions that would reduce instances of waste, fraud, and abuse.
"We want to hear more about the recommendations you have for CMS to help address waste, fraud, and abuse in these vital programs."
BIDEN'S BORDER AND COST-OF-LIVING CRISIS
"As I said in our hearing with the Inspectors General with other federal agencies, responsible stewardship of federal funds should not be a partisan issue.
"As duly-elected members of the People's House, it is our Article I responsibility to conduct oversight so the government is responsive to those we serve.
"That is our goal today, especially for how the administration has made its border and cost-of-living crisis worse.
"Again, Inspector General Grimm, we look forward to your testimony regarding the most serious challenges facing HHS."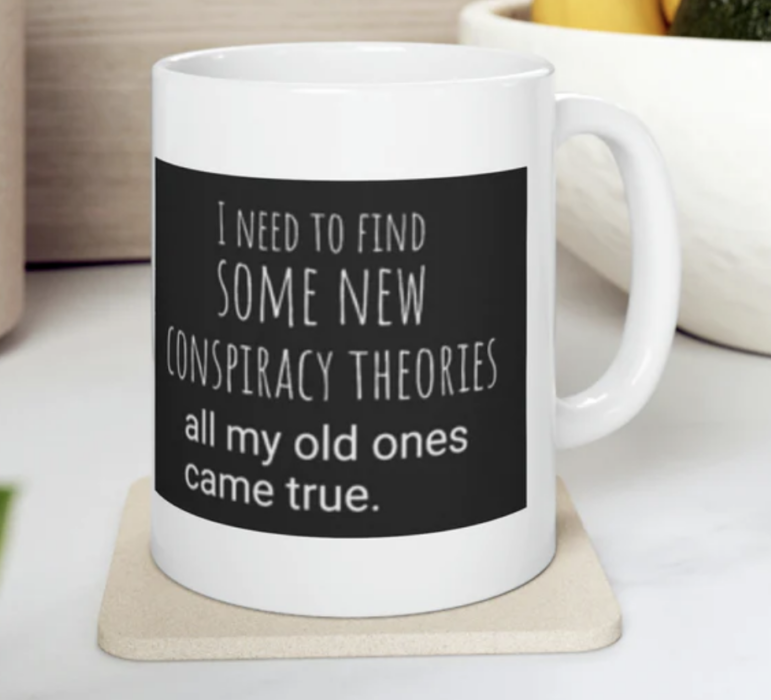 Visit The Sharyl Attkisson Store today
Unique gifts for independent thinkers
Proceeds benefit independent journalism