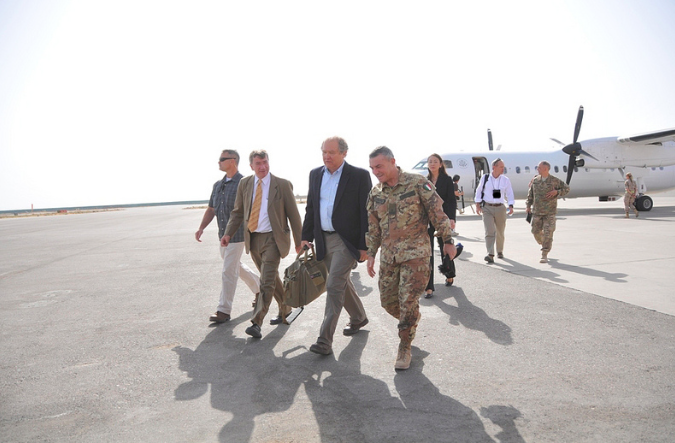 In an extraordinary and eye-opening interview, John Sopko, the Special Inspector General for Afghanistan Reconstruction (SIGAR), speaks candidly and angrily, at times, about what he calls the State Department's unprecedented obstruction when it comes to tracking all the US taxpayer money being sent to Afghanistan.
The account makes the case that federal agencies, in some instances, are largely out of the control of those tasked with overseeing their actions.
Highlights:
The SIGAR estimates about a third of US taxpayer money sent to help Afghanistan over the years was wasted. That amounts to more than $48 billion of the $145+ billion total in August 2021.
The percentage being lost to waste, fraud and abuse today "could be worse" since there are no US officials on the ground in Afghanistan assisting with tracking.
Approximately $8 billion dollars in US taxpayer money has been given for the Afghan people since the failed US withdrawal and takeover by the Islamic extremist Taliban two summers ago.
There's evidence the Taliban government is diverting US taxpayer money, but it's impossible to know how much "in part because of the refusal of the State Department and [US Agency of International Development] to answer a lot of our questions. So we don't know how bad it is."
The State Department is showing "the worst" cooperation the SIGAR has seen in the 12 years working at his position. "It's pretty outrageous."
The State Department told some of international non-government organizations in Afghanistan "not to talk to" the SIGAR. "So it wasn't just that the State Department wouldn't give us the information, the State Department was telling some of these international organizations 'Don't talk to SIGAR,' which is a clear violation of the law."
Note: After this interivew and publication of the podcast, the SIGAR reports that the State Dept. reversed itself and has now agreed to cooperate with the audit of the Colombo Group.
Read 20 years of lessons learned by the SIGAR, as reported in 2021.
Listen to the podcast with John Sopko by clicking the arrow below.
Podcast transcript below. Please note the transcript may contain slight typographical or transcription errors.
---
John Sopko:
SIGAR is a special inspector general created by statute, and our job is to investigate and report on fraud, waste and abuse in reconstruction and other assistance to Afghanistan and the Afghan people. And I have been doing it for approximately 11 years as the special IG.
Sharyl Attkisson:
Can you summarize what you found, then we'll talk about the most recent report that you gave to Congress.
John Sopko:
Well, I mean, over the 12 years we've identified many problems, including problems which were systemic going back through four administrations, which partially explains why the Afghan government collapsed so suddenly after the decision made to pull out the troops and contractors. There is just a lot of fraud, a lot of corruption. We lacked a real strategy over those 20 years. We really didn't do a good job in creating a functioning military, even though we spent billions of dollars in doing it. The military we created was hollowed out by corruption and by ghost soldiers and ghost police. It also couldn't sustain itself.
And that's one of the key issues that confronted the Afghan government and confronted us after the Doha agreement and the decision by the Biden administration to follow the Doha agreement and pull out because the Afghan government and the Afghan military and police were basically left on their own and they just did not have the capability to sustain their equipment, to move their soldiers and equipment around and to particularly run their Air Force, which had to take the load of reinforcing and protecting their outposts after the US military and the US Air Force left.
Sharyl Attkisson:
So correct me if I'm wrong, but it sounds like after all the billions and billions of dollars we spent trying to make a healthy, good you know Afghanistan government, that was an alternative to the Islamic extremist Taliban... it was so fragile in the end that the way we pulled out combined with that meant that as soon as we left the Taliban took back over again?
John Sopko:
That's a good summary. The precipitating events or actions by the Trump administration with the Doha agreement, which basically said on a date certain the US troops and more importantly the US contractors would leave. And then of course the Biden administration confirmed that they would follow through with that... basically triggered the total loss of morale by the Afghan soldiers and police. And we document that in our reports, but it also then showed the shortcomings as you've highlighted, Sharyl, in our military training and the military, the weapons and equipment we gave them. I mean the Afghans were totally dependent on our contractors to not only help with keeping their helicopters and their airplanes functioning, but also running logistics, which, you know, go back to Napoleon. I mean, an army travels on its stomach and every army travels that way. So you got to get food, you got to get weapons, you got to get shoes, you got to get blankets, you got to get all of that stuff to the troops out in the field and the Afghans couldn't do it.
So yeah, you know I'm not commenting on whether we should have left or not. That's a decision that presidents make and Congress make. What we reported were the facts that doing it because of problems we had over four administrations showed that it was a hollow government and military and it could not function on its own.
Sharyl Attkisson:
Well, and I'll add to that, the controversy over the way it was done with pulling out the military prior to the civilians and all of that, which wasn't something that you were, you're overseeing, but that certainly was a major component of debate.
John Sopko:
It is Sharyl, and it's a good question to ask. And as you highlighted, it's the one thing you know we don't have jurisdiction over that. So as I testified at the hearing, you know, should really ask and the Congress should ask the state IG Inspector General and the AID Inspector General and the DOD Inspector General. And at that hearing, which the House Oversight Committee held four of us testified. And I basically was the only one there who could not talk about the withdrawal. And I think, you know, look at the testimony. I think the congressmen had a lot of questions on that. I couldn't answer it and I'll leave it up to you to determine how well it was answered by my three colleagues.
Sharyl Attkisson:
Is it fair to say that this operation in Afghanistan that I think somewhat argue was not successful-- all the billions we've paid since they've ended up it sounds like largely back where they started, or at least in that direction-- is it fair to say it was, nonetheless, extremely profitable for many defense contractors that operated there? Not that they shouldn't make profit doing that work, but I'll bet they made billions of dollars.
John Sopko:
A lot of people made a lot of money in Afghanistan and it's not only defense contractors, but it's also people who do development and aid contracting. I just was asked to go up to the University of Toronto to speak on the whole issue of the collapse of the Afghan military and government and there was a number of people who had studied development assistance and they were very critical about how we did development there.
And a lot of development agencies made a lot of money and doing a very poor job. So you're absolutely correct, but well, one thing I want to keep in mind, Sharyl in particular,you know your audience understands I'm not critical and I don't think you are either of defense contractors or a contractor. The irony is that many thousands of our contractors were killed and wounded in Afghanistan and we tend to forget them and we contract out everything. But it is unfortunate that a lot of them made money. A lot of the Afghan contractors made a lot of money and we're in the process of trying to find any of those ill got gains even now in a number of efforts, we're looking at the transfer of money and all that. But yeah, a lot of them made a lot of money too.
Sharyl Attkisson:
Well, You recently testified to Congress about your 2023, what you call the high risk list, that I guess identifies some areas of top concern. And one of the things to me, a headline that stood out, I think you estimated that something like one third of the money we're giving still to Afghanistan has been potentially lost to waste, fraud and abuse. Is that an accurate summary?
John Sopko:
Well, not exactly accurate Sharyl. We in the past have been asked by Congress to document how much money was wasted in Afghanistan and we did do a really long-term analysis on that. It was very difficult to do, but we did it and reported to Congress about 30% we were estimating got lost the point of the last hearing. So that came up in discussion about how much was lost in the past. So we can only assume it's going to be worse in the future because there are no US citizens, nobody from the State Department, from aid from GAO my office on the ground.
So we can only assume it could be worse. The point we wanted to make, I wanted to make at that high risk list is that we're already seeing evidence of how the Taliban is diverting some of the money and most of the money is going into humanitarian assistance feeding because the Afghans are starving to death over there. Their economy is worthless. They've learned that it's a lot easier to win a war than to rule a country. And they've put so many restrictions on things though our concern is that I could not tell Congress right now how much money is being diverted to the Taliban and in part because of the refusal of the State Department and Aid to answer a lot of our questions. So we don't know how bad it is, Sharyl...
Sharyl Attkisson:
Let me break down a couple things you said. Yeah, the refusal of the State Department and who else to answer questions--can you go into that? Our own State Department's not answering your questions on oversight?
John Sopko:
Oh yes, yes, yes. They've the worst I've seen in, well, it's the worst I've seen in the 12 years I've been doing the SIGAR, we're running my own agency. But as you know my background, I spent almost two decades doing congressional oversight in both the Senate and the House nonpartisan, bipartisan oversight. And it's the worst I have seen in transparency or the lack there of and in my years. And we've highlighted that and many people in Congress and have come to our assistance, but there's nothing we can do. I can't subpoena, no IG can subpoena government employees or force them to answer questions. So it's pretty outrageous. Now the good news, Sharyl, is that, and again, it's because of Congress and just because of that hearing, we're cautiously optimistic that maybe finally State Department and they've been the worst culprit in this, have gotten a message that Congress is not happy.
And I think what was also surprising, Sharyl, and I don't know if your audience was that I think many people in Congress, and I think many people didn't know how much money we were spending in Afghanistan. They assumed we had stopped, but we're still pouring. I think we estimated about 8 billion dollars has been appropriated or otherwise made available for the Afghan people since the fall of the Afghan government. So we're talking about a big chunk of change and we really need State and AID, and I must say the UN because we're working through a lot of UN and other international agencies to give us access. And what we found was that the State Department was telling some of these international non-government organizations that are working in the ground not to talk to us. So it wasn't just that the State Department wouldn't give us the information, the State Department was telling some of these international organizations don't talk to SIGAR, which is a clear violation of the law...
Sharyl Attkisson:
Yeah, this is just outrageous and it sounds to me like corruption. I mean, I don't know how you describe that the agency that's accountable to you refuses to answer questions on information that's probably arguably public in nature when you're talking about what's happened to money and, yeah, Congress is holding hearings-- that's all well and good-- but it's just amazing that it's sort of still up to them to quote, get the message and-- will they really do anything? Can you give an example of the type of question you might have asked, even if it's just a paraphrase or theoretical example, that they're not answering?
John Sopko:
Well, okay. It's simple questioning. I mean, let's start at the beginning. Give us a copy of the Doha agreement and all documents related to the Doha agreement. This was an agreement between the United States and the Taliban. So did Taliban have this information? We asked the State Department over a year ago for that information because there were secret agreements or portions of it. Now you realize my staff, we all have the top security clearances and we keep secrets secret. So it's not like they can't give it to us because it's classified. We have the clearances and unlike somebody in the Air National Guard, we don't put things that are classified up on the internet to impress some 15 year olds.
So that document we didn't get. We asked to talk to one of their major contractors, it's called the Colombo Group. And we specifically asked that we wanted to do an audit to ensure that their money wasn't going to the Taliban and to see their contracting and who they used over in Afghanistan. And this is the outrageous decision, the State Department told the Colombo Group not to talk to us. We asked to interview State Department and USAID employees, who are the contracting officers who were working for this. They told their people, they actually, the State Department sent out an order to all their State Department employees not to talk to an IG. Now you used the term criminal. I think.
Sharyl Attkisson:
Corruption.
John Sopko:
Corrupt. It's not corrupt, it's just flies. And that term is a technical term. And I didn't mean to correct you Sharyl, but I mean it does sound the way the question, it leaves me and it probably leaves you is that what have they got to hide? Why aren't they giving us the contract documents? Why aren't they allowing us to talk to their employees? Why aren't they, and this is critical talking to the people who are actually carrying out the contracts in Afghanistan. How can you do oversight? I mean this is common sense. This will be like when you buy a house and you're talking to the contractor and the contractor says it's going to cost $10,000 to put an addition or something like that, and you say, "Well, let me see the bills". "No, no, no, we can't let you see the bills".
"Well, are you using appropriate equipment? Are you using appropriate material?" "No, no, no. We can't tell you that". "Well, well who are the subcontractors?" "No, no, no, we can't tell you that". I mean this is just, this flies in common sense of oversight. And I think, I don't know why. And that's what I told Congress. The congressional members, you know they ask me, why are they doing this? I don't know. Ask them. I mean, they're trying to claim that we went out of business when the soldiers left, when US troops left and we told them, well you cite some statute that says that we go out of business? That's not,
Sharyl Attkisson:
You mean the Inspector General, they try to say you don't have authority anymore because--
John Sopko:
That's right. That's right. Once the troops ended, we no longer have authority over the 8 billion being spent there. And we said, prove it, show it. There's nothing in the statute. You can't, you -- State Department -- can't rewrite the law or tell Congress. I mean, there's a statute that created us. We weren't created on a whim. We weren't created by some executive order. We were created by law. There's a law in a book, that book that says who we are, what we do, what our jurisdiction is, and you just can't tell us we disappeared because you feel we should disappear. It's almost like the State Department doesn't want anybody ever hear the word Afghanistan again. And maybe it's just I've been doing this for too long, but when somebody refuses the basic information, you'll wonder what's the motive?
Sharyl Attkisson:
Are you saying we don't have a copy to this day? The public doesn't have a copy of the Doha Agreement?
John Sopko:
They can be agreement. They have the agreement, Sharyl, but they don't have all the annexes to it. All of the things that covered, if you talk to, and I highly recommend you know and you talk to some of the Afghans, the Afghan generals and Sami Sadat I just spoke to, two weeks ago before the hearing. Great, great Afghan, who was one of the best generals in the Afghan army. He ran the Afghan Special Forces unit and he was closely mentored by General Miller, who was our four star commander there, another great general. But Sami Sadat says after the Doha agreement was signed, and then later when the Biden administration confirmed that they would follow through with it, he says, morale just cratered immediately. He said that he witnessed the situation because he was watching the US drone come up at this one military base.
He cited it as an example where the drone just circled and they were asking the US military to fire some missiles to protect the Afghan police in this case who were in this one little camp and they were being attacked by the Taliban. And he was told by the US military, "we can't help you. We can only do it if we get approval because there's a secret agreement. Only if we get approval from the ambassador who negotiated the treaty with the Taliban. And so we're, we're going to contact him and see if we can get approval." And then the word came back, and again, Sami Sadat isn't in this because the Afghans are excluded from all conversations. The ambassador's whole liaison had to contact the Taliban to get approval for the US military to support the Afghan police who were surrounded and being butchered by the Taliban. And he said he waited three or four hours, the drone just keeps circling, showing the Taliban, they're running out of weapons. He said, it's a horrible sight. He was crying. He said, the US, people on the other side, the US military were crying because of this secret agreement. And what eventually happened is that whole unit of Taliban police were butchered, killed everyone. And he saw on the drone, they stack up the bodies and they burn them.
Sharyl Attkisson:
Oh my gosh.
John Sopko:
So when you talk about the loss of morale, I mean when you talk about that the Afghans didn't fight, now many of them didn't, many of them ran. But what happened is after this starts happening and nobody wanted to die for the Ghani government because it was so corrupt. So the average Afghan is saying, if I'm not, what's the choice? I'm not going to be supported. And the poor Afghan military, once we pulled the contractors Sami Sadat again, describes what happens that one day he's told by his assistant who runs the Air Force basically saying, we can't fly anymore. All of the helicopters are broken or shot up and there's no way to fix them. So that is when we talk about the loss of morale, when we talk about why did the government collapse? It's because of these secret agreements, these and the State won't share. Now you ask me why you ask State Department, bring them in, see if they'll tell you. I think we need to know that answer.
Sharyl Attkisson:
Well, there are a lot of secrets being kept. This is unrelated to what you look into. But I have asked for, and I don't know why Congress hasn't demanded it, the after action report from the Afghanistan withdrawal from the military, after every military action, there's an after action report that's that's reported with sort of the lessons learned. I never got the one from Benghazi. I argued that's public record in nature. Freedom of information after the one from Afghanistan. And they told me a million reasons why I couldn't have it right now. And then just sort of dropped that off the plan. There are a lot of secrets, I think lessons to be learned and information to be had that were we're still not getting.
John Sopko:
Yeah, and I've had a number of reporters and I think I just saw something about the reporters who worked on a frontline piece. And I think I saw, and I don't want to misquote them saying that it had been the worst administration they've ever dealt with and have dealt with all the administrations. To put on some frontline piece about it here, here's the point. We have the laws, we have a Freedom of Information Act. You're using the Freedom of Information Act or whatever to get the data. We also, we don't have to use the FOIA. We're an agency just like the other 70 Inspectors General, who are created by law, have the right to get access to people working for the government, the records working for the government to carry out our job. I'm paid by the US government. I took an oath of office to carry out the obligations under the IG Act. And that is to ferret out waste, fraud and abuse and to make recommendations, how to improve how the government works. I can't do my job. My people can't do my job. And that's the concern. And we have all of the tools and we've been working for years on this and we're well trained. We have the security clearances. So you can't say, we are not cleared to see this information. Now we're not seeking the information just to write a news article. We're seeking the information to do our job. Because going back to, we talk about the secret annex as you asked for an example, why were we interested in that? Because we got five requests from the House Armed Services Committee and the House Oversight Committee dealing with, not the withdrawal itself, but dealing with issues that were important for us to understand what was going on and what was the ramifications of this Doha agreement.
Now that was a bipartisan requests, bipartisan. I mean, we're one of the few agencies that get bipartisan requests. So both Democrats and Republicans wanted to know why did the Afghan government collapse so suddenly? Why did the Afghan military collapse so suddenly? And they also wanted to know about the material that was left in Afghanistan. They were also interested in about the impact on Afghan citizens who work with us. Now, there was a whole bunch of them, and we can give you the list of those things. So we asked this, we're not asking this thing just because we want to do a news broadcasting. We have a job to do. I'm a federal employee, I got federal employees getting paid to do their job.
We can't do our job. We did the best we could in answering those questions from Congress, but we could have done a better job, a more fulsome job to answer the mail from Congress. And we couldn't because of this lack of cooperation from the State Department. And back then it was also DOD. I mean, that became a black hole. Our request just went, you know was crickets we were hearing from them. So I don't want to sound like I'm upset, but Sharyl, I've been doing this almost my entire life doing oversight 20 something years on the hill for John Dingell, Will Roth, Sam Nunn on the Senate side.
And I did it for 10 years also for this special IG. It's just unbelievable the lack of cooperation. But again, I'm cautiously optimistic because I think the House Oversight Committee, and again, they're talking about a bipartisan letter back to them saying, look, you got to answer the mail from SIGAR. I'm hoping. I'm always hoping. I'm very hopeful. I'm always hoping for the best. And I think we may finally have broken the dam and we'll get the information.
Sharyl Attkisson:
Well, it shouldn't take that. What should happen is if they, as you say, violate the law and don't provide information they're required to provide within a week, those people should be removed from office. I mean, it's just that simple. But people I think understand how it doesn't work that way. Many of the federal agencies seem to operate independent of oversight and do what they want, and there's very little accountability. So I hope people listening really pay attention to this issue and speak about it and focus on it because it's important. And you're, I think by far, one of the most effective Inspector General, despite the fact you haven't always had a great deal of cooperation. You've really done a difficult job and gotten some amazing information and done some incredible oversight of our tax money on Afghanistan. And I thank you for the job that you and your team do and for explaining all that to us today.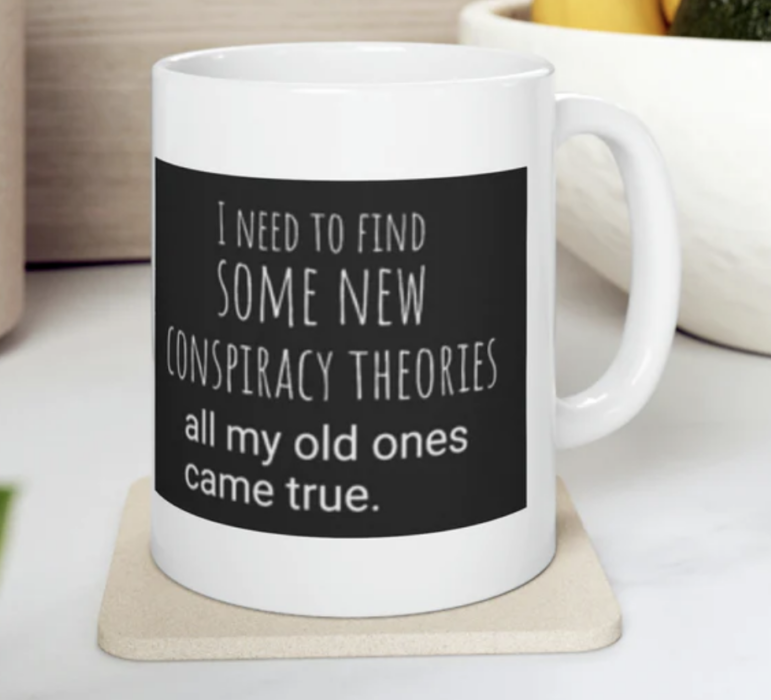 Visit The Sharyl Attkisson Store today
Unique gifts for independent thinkers
Proceeds benefit independent journalism