The following is an excerpt from The Vaccine Reaction.
A federal judge has ruled that a California church must pay $1.2 million in fines for defying Covid-19 safety regulations.
The San Jose Calvary Chapel was fined earlier this month for not upholding Santa Clara County mask mandates from November 2020 to June 2021. The chapel originally faced $2.8 million in fines, but then countersued the county for violations of religious freedom.
The church's attorney, Mariah Gondeiro, stated that the masking orders were unconstitutional because they were not applied equally among all people. The church plans to appeal the most recent court ordered fines, Gondeiro said.
Santa Clara County Known for Strict Lockdown Enforcement, Excessive Fines
Santa Clara was the first county in the United States to order citizens to "shelter-in-place" in 2020, requiring county residents to remain in their homes unless leaving for government sanctioned "essential" activities, including grocery shopping or going to the hospital.
California, specifically Santa Clara, was known for its strict lockdowns, including one man being arrested for paddle boarding and another man being fined $1,000 for surfing, despite both of them being completely isolated from others outdoors.
Santa Clara Officers Spied on Congregation
In March, investigative journalist David Zweig alleged that Santa Clara County government enforcement officers spied on the congregation in various ways, including "tracking the cellular mobility data of churchgoers."
Zweig's report shared court documents revealing that enforcement officers made a deal with an adjacent church to use their property as a base camp for surveillance and that county officers conducted stakeouts to observe the congregation through the chain link fence.
Court Documents Reveal Health Officials Used Mobile Data to Track People Attending Church
Court documents also reveal that the Santa Clara County health department hired a research team led by Stanford Law School professor Daniel Ho to analyze cellular mobility data of churchgoers. Ho, who has a background in public health data analysis, was paid $800 per hour and used third-party phone data—a technique known as "geofencing"—to add to surveillance of the those who attended church.
County officials have denied the accusations.
In his Substack report, Zweig stated that the Calvary congregation members he interviewed didn't have extreme beliefs surrounding Covid, but rather had a different risk-benefit calculation and ultimately felt backed into a corner to a point in which they could no longer comply. Zweig wrote:
The county's public health orders, which were applied incongruently to different entities, and its enforcement mechanisms raise important legal and ethical issues about government infringements on citizens' rights related to privacy, assembly, and religion that run well beyond the context of the pandemic and have potential implications for Americans regardless of their religious or political affiliation.
Link to article.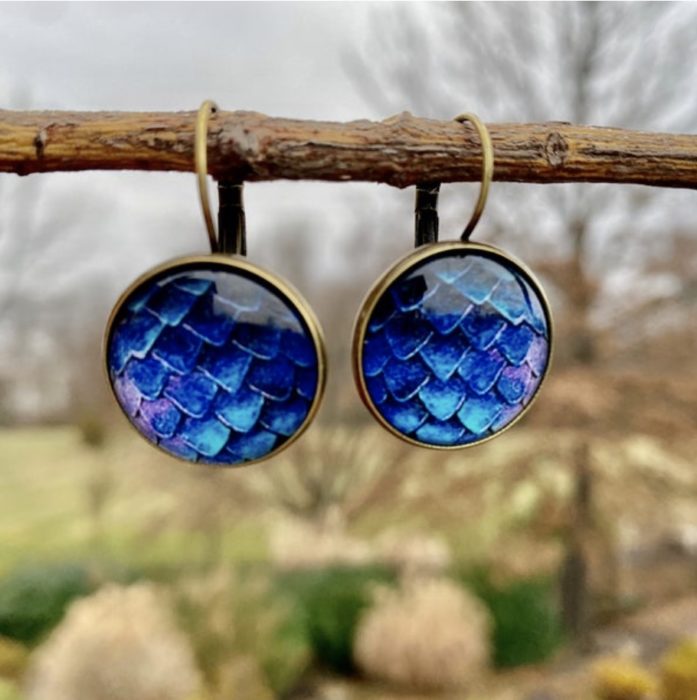 The Lemonade Mermaid Store
Unique gifts for Land or Sea Mermaids, Mer-pets and Little Mermaids!
Left: Our signature Blue Fins Earrings