The Centers for Disease Control and Prevention (CDC) reported that a fourth death has been linked to recalled artificial tears made by EzriCare and Delsam Pharma, with cases involving the extensively drug-resistant bacteria growing to 81 across 18 states.
Read CDC's information below.
---
CDC is collaborating with the Food and Drug Administration (FDA) and state and local health departments to investigate a multistate outbreak of an extensively drug-resistant strain of Pseudomonas aeruginosa.
The outbreak strain, carbapenem-resistant Pseudomonas aeruginosa with Verona integron-mediated metallo-β-lactamase and Guiana extended-spectrum-β-lactamase (VIM-GES-CRPA), had never been reported in the United States prior to this outbreak.
The outbreak is associated with multiple types of infections, including eye infections. The investigation has identified EzriCare artificial tears as a common exposure for many patients.
CDC and FDA recommend clinicians and patients stop using and discard EzriCare Artificial Tears and two additional products made by the same manufacturer, Delsam Pharma's Artificial Tears, and Delsam Pharma's Artificial Ointment.
At this time, CDC and FDA recommend clinicians and patients stop using EzriCare or Delsam Pharma's Artificial Tears products pending additional guidance from CDC and FDA.
Current Update
As of May 15, 2023, CDC, in partnership with state and local health departments, identified 81 patients in 18 states (CA, CO, CT, DE, FL, IL, NC, NJ, NM, NV, NY, OH, PA, SD, TX, UT, WA, WI) with VIM-GES-CRPA, a rare strain of extensively drug-resistant P. aeruginosa.
This represents an increase of 13 patients since the last update. Among these 13 patients, 6 (46%) had specimens collected prior to the February 2, 2023, manufacturer recall of products associated with this outbreak.
These cases were confirmed after the recall date due to the time it takes for testing to confirm the outbreak strain and because of retrospective reporting of infections.
Of the 7 patients who had specimens collected after the recall, most either resided in long-term care facilities with other known cases or reported use of a recalled brand of artificial tears.
Dates of specimen collection were from May 2022 to April 2023. Patients were initially identified from cultures of sputum, bronchial wash, or tracheal aspirate (14); sites related to the eye (e.g., cornea, vitreous; 21); urine (13); other nonsterile sources (3); blood (3); and ear (1); and from rectal swabs (26) collected for surveillance.
Adverse outcomes that were associated with clinical (non-surveillance) cultures and reported to public health include 14 patients with vision loss, an additional 4 patients with enucleation (surgical removal of eyeball), and 4 deaths within 30 days of VIM-GES-CRPA clinical culture collection.
Most patients reported using artificial tears. Patients reported over 10 different brands of artificial tears, and some patients used multiple brands. EzriCare Artificial Tears, a preservative-free, over-the-counter product packaged in multidose bottles, was the brand most commonly reported.
This was the only common artificial tears product identified across the four healthcare facility clusters. Laboratory testing by CDC identified the presence of VIM-GES-CRPA in opened EzriCare bottles from multiple lots; these bottles were collected from patients with and without eye infections and from two states. VIM-GES-CRPA recovered from opened products match the outbreak strain. Testing of unopened bottles of EzriCare Artificial Tears by FDA identified bacterial contamination; further characterization of the contaminants is ongoing.
Three products have been voluntarily recalled by their manufacturer, Global Pharma (Chennai, India), in association with this outbreak: EzriCare Artificial Tears, Delsam Pharma Artificial Tears, and Delsam Pharma Artificial Ointment. No other products have been linked to this outbreak. Patients and healthcare providers should immediately stop using and discard EzriCare Artificial Tears, Delsam Pharma Artificial Tears, and Delsam Pharma Artificial Ointment.
FDA encourages health care professionals and patients to report adverse events or quality problems with any medicine to FDA's MedWatch Adverse Event Reporting program. Consumers may also report adverse reactions by contacting FDA's Consumer Complaint Coordinators
For more information from CDC click here.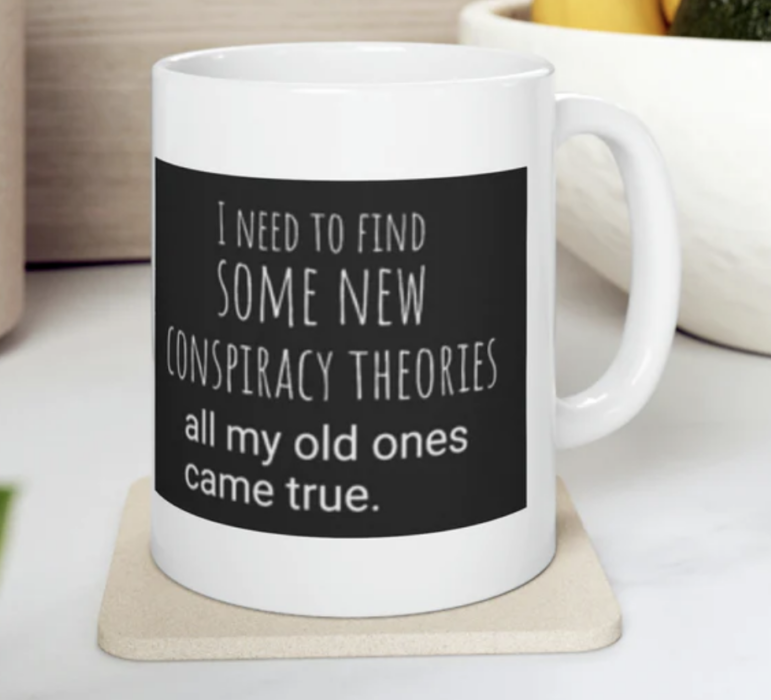 Visit The Sharyl Attkisson Store today
Unique gifts for independent thinkers
Proceeds benefit independent journalism