The FBI has failed to comply with a Congressional subpoena seeking an FBI-generated "FD 1023 form" that allegedly details a bribery scheme involving then-Vice President Joe Biden and a foreign national.
Based on whistleblower disclosures, House Oversight Republicans say the Department of Justice and the FBI possess an unclassified FD-1023 form that describes an alleged criminal scheme relating to the exchange of money for policy decisions.
The whistleblower disclosures further state that the document includes a precise description of how the alleged criminal scheme was employed as well as its purpose. 
The House Oversight Committee is investigating what many see as the Biden family's suspicious business schemes involving foreign adversaries to determine if President Biden is compromised, and if there is a national security threat.
The Oversight Committee says it has obtained thousands of pages of financial records related to the Biden family and its associates' business transactions.
Recently, the Committee revealed one deal that resulted in several members of the Biden family and their companies receiving over $1 million in more than 15 incremental payments from a Chinese company through a third party.
The Congressional subpoena requires the FBI to produce, in unredacted form, all FD-1023s that contain the word "Biden," and all accompanying attachments and documents.
Sen. Chuck Grassley (R-Iowa) and Rep. James Comer (R-Kentucky) recently issued statements regarding the FBI's non-compliance.
While the FBI has failed to produce the specific document by the subpoena deadline, their offer to provide an accommodation process in response to our legitimate request indicates the document is real. So the question remains, what did the FBI do to investigate very serious allegations from an apparent trusted FBI source implicating then-Vice President Biden? Today's letter from the FBI raises additional questions, including whether the FBI has an open investigation based on these allegations. The American people pay the FBI's salaries, and they're entitled to a fulsome response." 

Sen. Chuck Grassley (R-Iowa)
It's clear from the FBI's response that the unclassified record the Oversight Committee subpoenaed exists, but they are refusing to provide it to the Committee. We've asked the FBI to not only provide this record, but to also inform us what it did to investigate these allegations.

The FBI has failed to do both. The FBI's position is 'trust, but you aren't allowed to verify.' That is unacceptable. We plan to follow up with the FBI and expect compliance with the subpoena."

Rep. James Comer (R-Kentucky)
Read more at the links below.
---
Grassley and Comer Letter to DOJ and FBI
House Oversight Committee Subpoena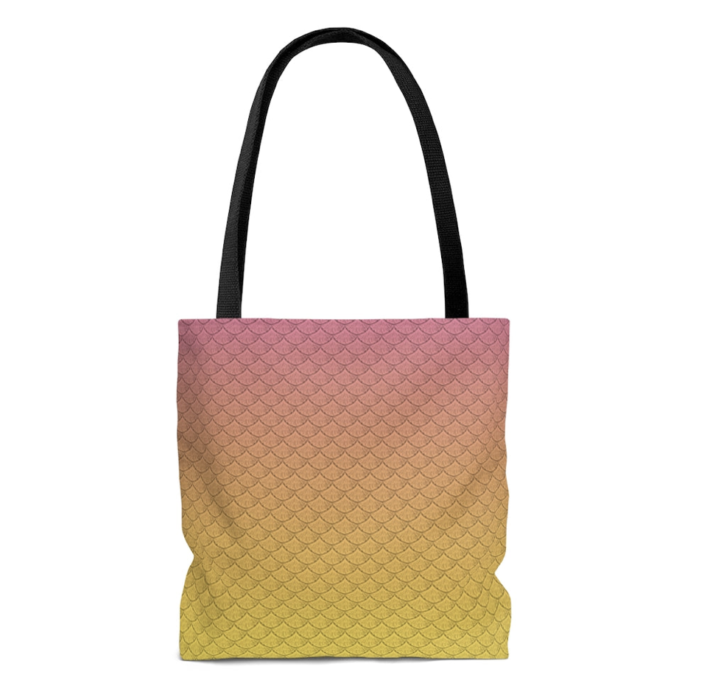 The Lemonade Mermaid Store
Unique gifts for Land or Sea Mermaids, Mer-pets and Little Mermaids!
Left: Our signature Fish Scales design tote bag in Citrus