The following is from Gallup News.
Twenty-one percent of U.S. adults believe it is a good time to buy a house, down nine percentage points from the prior low recorded last year.
The 2022 and 2023 readings are the only times that less than half of Americans have perceived the housing market as being good for buyers in Gallup's trend since 1978.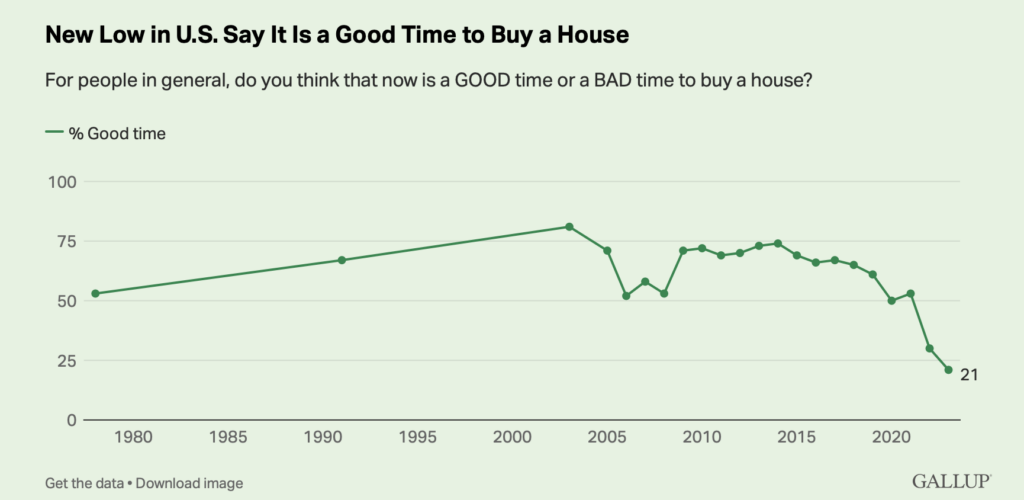 The latest results are from Gallup's annual Economy and Personal Finance poll, conducted April 3-25. Seventy-eight percent currently say it is a bad time to buy a house.
Gallup first asked Americans about their perceptions of the housing market in 1978, when 53% thought it was a good time to buy a house.
Thirteen years later, when the question was asked again, 67% held that view. The record high of 81% was recorded in 2003, at a time of growing homeownership rates and housing prices.
As prices continued to increase in subsequent years, creating a housing "bubble," Americans became less optimistic about housing market conditions, with between 52% and 58% saying it was a good time to buy from 2006 through 2008.
After the housing bubble burst in the first half of 2007, home prices headed downward the next two years, and generally were flat through 2011. With lower prices and generally low interest rates, public optimism about homebuying recovered, climbing to 71% in 2009 and holding in the high 60s or low 70s through 2017.
By 2020, in the early stages of the coronavirus pandemic when economic activity was severely limited in many parts of the country, 50%, a then-record low, thought it was a good time to buy a house.
In the past two years, as housing prices have soared and the Federal Reserve has raised interest rates to try to tame inflation, houses have become less affordable for many Americans, and views of the housing market have tumbled.
Opinions of the housing market are bleak and generally similar among all major subgroups, including by region, urbanicity, homeownership status, income, education and party identification.
Subgroups in these categories range from 18% to 24% thinking it is a good time to buy a house. (Continued...)
Read more here.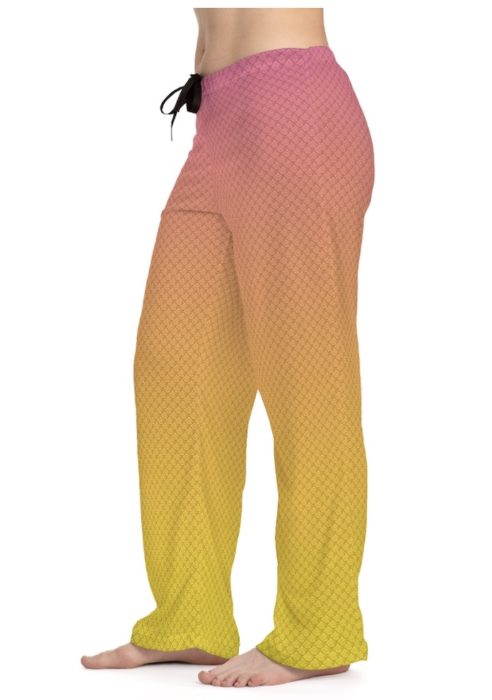 The Lemonade Mermaid Store
Unique gifts for Land or Sea Mermaids, Mer-pets and Little Mermaids!
Left: Our signature Fish Scales design PJ Pants in Citrus