The Centers for Disease Control and Prevention CDC has issued a food safety alert regarding a multi-state outbreak of Salmonella infections linked to flour.
Read details here or below.
---
On April 28, 2023, General Mills voluntarily issued a nationwide recall of 2-pound, 5-pound, and 10-pound bags of Gold Medal Bleached and Unbleached All-Purpose Flour with "Better if Used By" dates of March 27, 2024, and March 28, 2024.
The recalled products include the following Package Universal Product Codes (UPC):
| Recalled Product | Package UPC |
| --- | --- |
| Gold Medal Unbleached All-Purpose Flour (5 lb bag) | 000-16000-19610 |
| Gold Medal Unbleached All-Purpose Flour (10 lb bag) | 000-16000-19580 |
| Gold Medal Bleached All-Purpose Flour (2 lb bag) | 000-16000-10710 |
| Gold Medal Bleached All-Purpose Flour (5 lb bag) | 000-16000-10610 |
What You Should Do
Do not use any recalled flour. Throw it away or return it to where you bought it.

If you stored recalled flour in another container, throw the flour away and wash the container thoroughly with warm water and soap before using it again.

Bake

Always bake or cook food made with any brand of raw flour, like cookie dough or cake batter, before eating it. Do not bake or cook recalled flour.
Follow the recipe or package instructions for cooking or baking flour that hasn't been recalled. Use the temperature and cooking time given in the recipe or instructions.
Buy heat-treated flour to use in recipes for homemade playdough.

Clean

Wash any bowls, utensils, and surfaces that touched raw flour with warm water and soap.
Wash your hands with warm water and soap before and after using raw flour.

Separate

Keep raw flour, dough, and batter separate from foods that won't be cooked.

Call a healthcare provider right away if you or your child have any of these severe Salmonella symptoms:

Diarrhea and a fever higher than 102°F
Diarrhea for more than 3 days that is not improving
Bloody diarrhea
So much vomiting that you cannot keep liquids down
Signs of dehydration, such as:

Not peeing much
Dry mouth and throat
Feeling dizzy when standing up
What Businesses Should Do
Do not sell recalled flour.
Wash and sanitize items and surfaces that may have come in contact with recalled flour.
Symptoms of Salmonella
Most people infected with Salmonella experience diarrhea, fever, and stomach cramps.

Symptoms usually start 6 hours to 6 days after swallowing the bacteria.
Most people recover without treatment after 4 to 7 days.

Some people—especially children younger than 5 years, adults 65 years and older, and people with weakened immune systems—may experience more severe illnesses that require medical treatment or hospitalization.
For more information about Salmonella, see the Salmonella Questions and Answers page
Visit the CDC website for more information.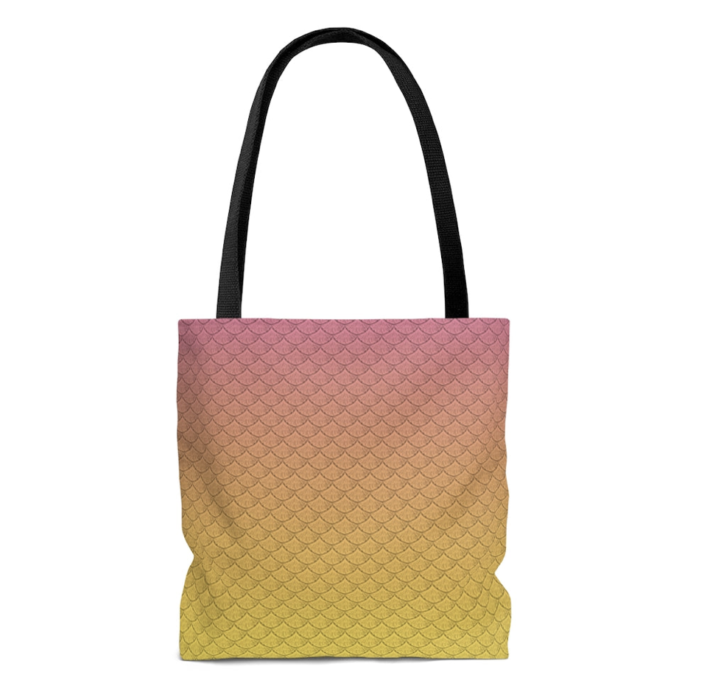 The Lemonade Mermaid Store
Unique gifts for Land or Sea Mermaids, Mer-pets and Little Mermaids!
Left: Our signature Fish Scales design tote bag in Citrus