In a public-private collaboration with a technology company, the U.S Department of Defense's (DoD) Defense Innovation Unit (DIU) developed AI monitored wearable devices that were used to detect infections in military personnel during the Covid-19 pandemic. The project is known as the Rapid Assessment of Threat Exposure (RATE), which characterizes infections as a security and combat readiness threat.
RATE uses a predictive artificial intelligence (AI) algorithm that leverages biometric data from commercial wearable devices like rings and watches to try to detect early onset of infectious disease in people. Philips, a private technology company, is involved in developing RATE's AI algorithm. The U.S. Food and Drug Administration (FDA) classifies RATE as a general wellness device.
Jeff Schneider, program manager for the RATE project said:
The DoD invests heavily in maintaining the readiness of its workforce to conduct essential missions. However, the risk of infectious disease, like Covid-19, has long been an unpredictable variable. With RATE, the DoD can use commercial wearables to noninvasively monitor a service member's health and provide early alerts to potential infection before it spreads."
The RATE project was initially implemented with the Defense Threat Reduction Agency in 2020 during the COVID pandemic and DoD is planning to extend it to new user groups.
AI Wearable Devices to Fill In "Gaps in Public Health Responses" to Epidemics"
A 2022 study published in the journal Nature's Scientific Reports highlighted the use of the algorithm-powered consumer wearable devices to "continuously measure physiological metrics" of individuals to control disease spread.
Volunteer participants in the study were healthcare workers working at multiple medical centers in the U.S. during 2020, who wore "smart" rings linked to a smartphone app to detect possible Covid disease.
Authors of the 2022 study explained how "consumer wearable devices" could be used by public health officials to monitor infectious diseases in populations:
The Covid-19 pandemic highlighted gaps in the public health responses to transmissible disease epidemics. If continuous, passive screening tools for infectious diseases such as Covid-19 could be developed and deployed, they may hold potential to substantially reduce the spread and impact of disease by assisting individuals in recognizing when they should self-isolate, seek testing, and possibly obtain early medical intervention.

Consumer wearable devices that continuously measure physiological metrics such as dermal temperature, heart rate, and respiratory rate can establish users' individual baseline patterns and allow detection of deviations from their baselines. Because these physiological variables can change in response to infection consumer wearables may hold promise as broadly available tools for early illness detection."

DoD has received an additional $10 million from Congress to expand the RATE project that began in 2020.

Currently, the wearable devices used will include Garmin watches and Oura rings, but the project is aiming to add three additional popular wearable devices.

(Continued...)
Link to article here.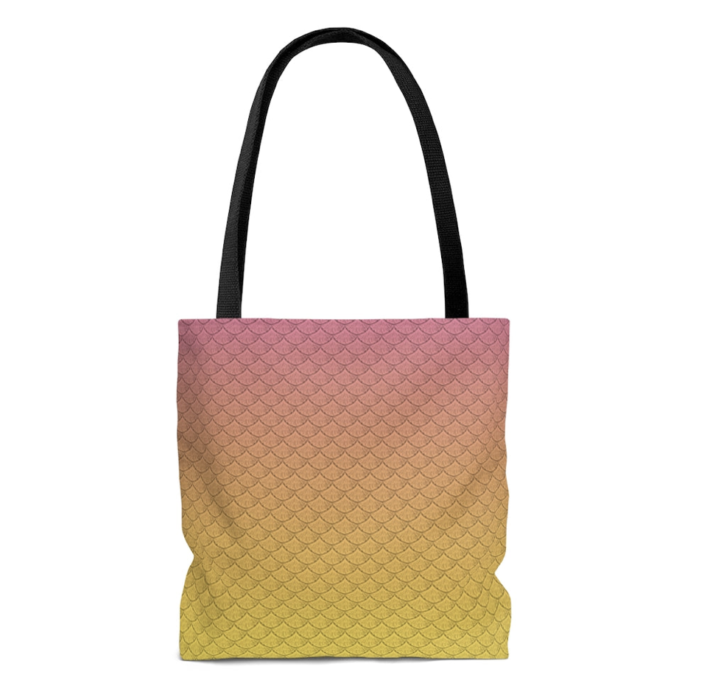 The Lemonade Mermaid Store
Unique gifts for Land or Sea Mermaids, Mer-pets and Little Mermaids!
Left: Our signature Fish Scales design tote bag in Citrus