The House Select Subcommittee on the Coronavirus Pandemic held a recent hearing to discuss and investigate the consequences of Covid-19 school closures.
Chairman Brad Wenstrup (R-Ohio) opened the hearing and discussed the role the American Federation of Teachers (AFT), a teacher's union, played in developing and influencing the Centers for Disease Control's (CDC) "science-based" school reopening guidance.
Wenstrup highlighted the scientific support for safely reopening schools and laid out the inaccurate recommendations promoted by the union.
You can watch the hearing at the link below.
🔥🔥🔥

Chairman @RepBradWenstrup opens today's hearing with a revealing question for @RWeingarten:

Was @AFTUnion's role in editing CDC school reopening guidance more political than scientific?

American students and families deserve an answer! pic.twitter.com/N6DLLTpq0S

— Select Subcommittee on the Coronavirus Pandemic (@COVIDSelect) April 26, 2023
Below are Select Subcommittee Chairman Wenstrup's remarks as prepared for delivery.
This is our second hearing regarding pandemic-era school closures. We are investigating the decision-making process behind school closures, and the effects it had, so that we can do better in the future. Inherently, part of that investigation is evaluating if the Centers for Disease Control and Prevention followed science as they knew it, or learned it, or merely accepted outside guidance regardless of available data, during its guidance drafting and publication process.
That is part of the reason we are here today — to determine to what extent the opinions and suggested guidelines offered by the American Federation of Teachers during the CDC guidance process were accepted and why they were accepted. Americans are curious to know if the AFT access was in line with CDC past practice, and if their influence had a positive or detrimental impact on America's children.
While it is reasonable for the CDC to seek outside opinions, were some opinions accepted and others not considered? And why or why not? 
To be clear, we are not here to attack teachers, the teaching profession, or suggest pandemic-era teaching was easy — because it was not. We are here to conduct an after-action report, establish lessons learned, so we can better protect our children in the future, and protect our children's futures. 
During this process, honesty is non-negotiable, and the facts should be facts, not political statements. Beginning in March 2020, in response to Covid-19, schools around the world began to close. Doctors and scientists didn't know a lot about the novel virus and decisions were made based on whatever facts were known at the time to best save lives.
However, it became clear, in fact essential, long before the beginning of the fall 2020 semester, that schools needed to be, and safely could be, open for in-person instruction. My children have benefitted greatly in every way – academically, physically, and mentally – from their schools being open since the fall of 2020. And when the facts become clear, our decisions must change with them. It was important for students. It was important for parents. And it was important for teachers. 
Further, the facts and science supported the ability to safely reopen. While children could get and transmit Covid-19, it was rare. While children could die from Covid-19, that risk has been estimated as one in a million — some estimates stated that children actually became ten times as likely to die by suicide — a crisis exacerbated by school closures.  And with a wide range of mitigation strategies, Covid-19 transmission in a school setting was low. 
Schools could have and should have reopened. The baseline question should have been — "schools need to be open; are we doing everything we can to make that happen?" Unfortunately, many schools chose not to re-open, despite the science supporting safe in-person school practices. 
This all came to a head in February 2021 when the Biden Administration and the CDC issued its first school reopening guidance — entitled the "Operational Strategy for K-12 Schools Through Phased Prevention." 
According to reports, when this guidance was issued, its recommendations would keep 90 percent of schools, including in almost all of the 50 largest counties in the country, from fully reopening. Why? Primarily because of three recommendations: The use of community spread to determine reopening;  A requirement for routine screening testing; and Six feet of distancing instead of three feet.  None based in sound science at the time, yet all directly supported by the AFT. Community spread does not reflect school spread.
Data showed that it appeared safer to be in school than in the community. So, if the goal is to get kids in school, and it is essential, then why was the recommendation to follow the community spread data and not the in school spread data? 
The AFT is, of course, allowed to have an opinion. But opinions should fully explain how the opinion was reached. This is how science works and how science is debated. 
In an e-mail on February 11, 2020, to Director Walensky from AFT staff, AFT takes issue with the current CDC language that stated, "At any level of community transmission, all schools can provide in-person instruction." To weaken that statement, AFT proposed adding "In the event high-community transmission, results from a new variant of [Covid-19], a new update of these guidelines may be necessary." The CDC obliged and added that edit to the final guidance. 
Why not "in the event of a high in person school transmission" rather than community transmission. In an e-mail to you from AFT staff preparing you for a February 1, 2020, phone call with the CDC — AFT staff wrote that the CDC "should support the adoption of screening testing." In notes provided to you before that same February 1, 2020 call with the CDC — AFT staff wrote, "Emphasize 6 feet of distancing. The guidance is fairly good on 6 feet or more of distance. It could be made stronger by rebutting directly school systems that are using lower standards to keep students in school." 
Let me say that again – AFT objected to schools using less than 6 feet of social distancing so that kids could return to school. AFT's support for these unscientific mitigation policies calls into question why it was offering scientific advice to the CDC in the first place, the scientific expertise of the AFT, and the high level of access and influence the AFT was provided by the CDC. 
In your letter to this Subcommittee on April 19, your lawyers wrote: "Releasing guidance on how to safely reopen schools without attempting to address the concerns of these educators would not only be irresponsible but also futile" Your lawyers continue: "In short, the failure to consult would have been foolish and self-defeating" 
To me, these statements sound like a form of intimidation. Is this more political than scientific. Of course, in the letter and prepared statement you submitted today you mention former-President Trump 12 times. As best that I can tell, President Trump had nothing to do with crafting AFT guideline recommendations. 
The purpose of this committee is to examine the procedures followed, the decisions made and why, what motivated decisions, and what worked and didn't work. Then, ultimately, I would hope that we can produce a product that will guide future generations, so that we may have the ability to predict the next pandemic, prepare for it, protect us from it, and maybe even prevent it. 
And in this case, maybe even be able to successfully maximize our children's education, especially in-person. Not just for some of our children, but rather all of our children. 
I pray that today's hearing will produce some of the necessary facts and evidence that this Subcommittee may utilize going forward in order to achieve our altruistic goals.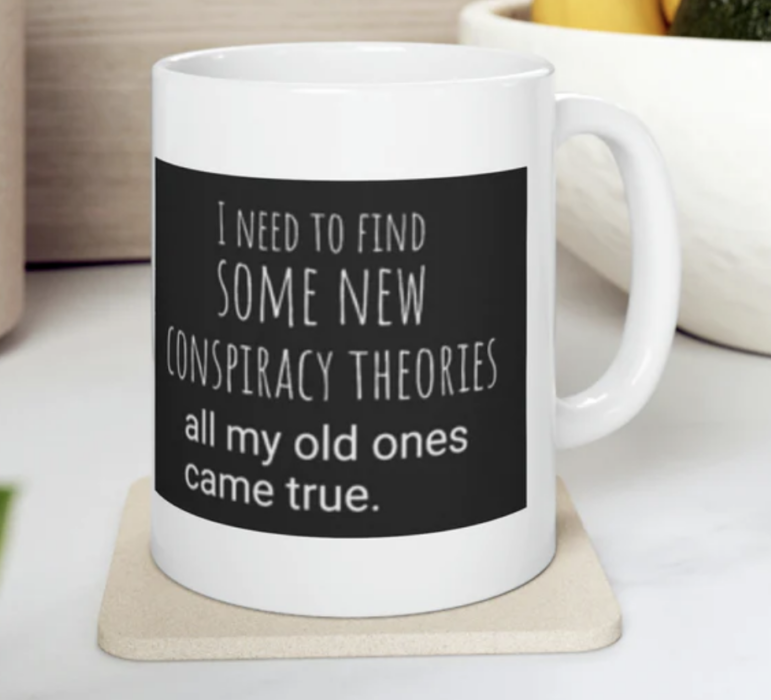 Visit The Sharyl Attkisson Store today
Unique gifts for independent thinkers
Proceeds benefit independent journalism