Former New York podiatrist Ira Bernstein has been charged for trying, once again, to have his estranged wife murdered. Dr. Bernstein previously served almost five years in prison for plotting a hit against his wife.
The following is an excerpt from LoHud.com.
---
Ira Bernstein has been indicted on felony charges related to soliciting for "the murder of his wife Susan Bernstein and subsequently conspired to destroy evidence of the solicitation with his sister, Jaclyn Goldberg," according to the Rockland District Attorney's Office.
Goldberg, a Westchester-based attorney, also was indicted on felony counts.
Both have pleaded not guilty.
The new indictment follows an investigation by the Ramapo Police Department.
District Attorney Thomas Walsh didn't release details of the case, such as what materials were allegedly destroyed or how the alleged murder plot worked.
Walsh's spokesperson, Chief of Detectives Peter Walker, said on Friday, "This is a new indictment and has no connection to the previous case. As you can see in the release, allegedly there was solicitation by Ira Bernstein to have his wife murdered. His sister, Jaclyn Goldberg allegedly conspired to destroy evidence of that solicitation."
In a statement released on Friday, Rockland prosecutors and Ramapo police charge that from July 29, 2022, through Sept. 21, 2022, Bernstein solicited the murder of his wife and subsequently conspired with his sister to destroy evidence of the solicitation.
The grand jury indictment charges Bernstein, 49, with one count each of second-degree criminal solicitation, fourth-degree criminal solicitation, tampering with physical evidence, and fifth-degree criminal conspiracy.
He would face a maximum sentence of 3 1/2 to seven years in prison if convicted, according to the District Attorney's Office.
Bernstein and Goldberg were arraigned Thursday before County Court Judge Robert Prisco on a sealed indictment. Both were released without bail for a court appearance scheduled for June 23. Court records show New City attorney John Edwards is representing Bernstein, while Tarrytown attorney Michael Burke represents Goldberg.
The cases are being prosecuted by two executive assistant district attorneys Kristin Tirino and Michael Dugandzic.
Read more here.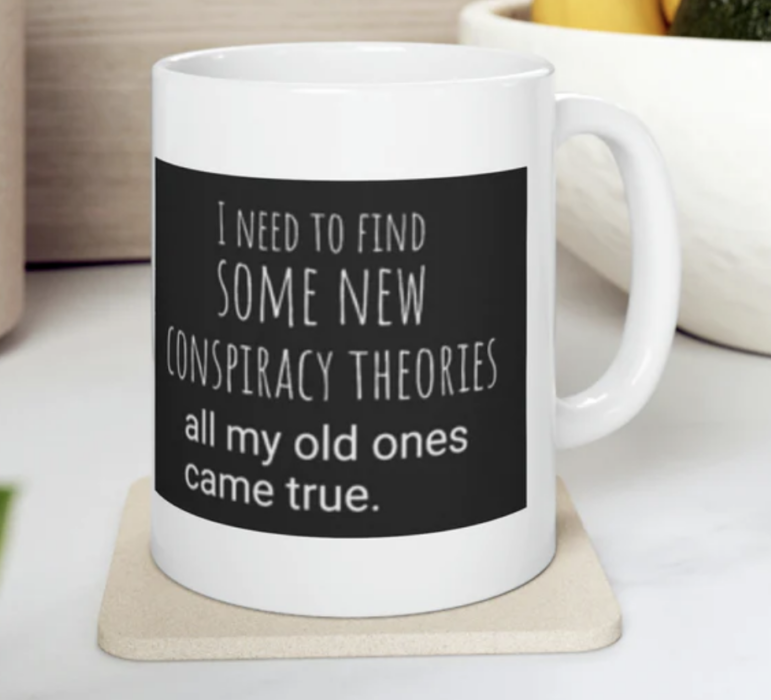 Visit The Sharyl Attkisson Store today
Unique gifts for independent thinkers
Proceeds benefit independent journalism