The following is from Gallup News.
More Americans this year (38%) say they are very conservative or conservative on social issues than said so in 2022 (33%) and 2021 (30%).
At the same time, the percentage saying their social views are very liberal or liberal has dipped to 29% from 34% in each of the past two years, while the portion identifying as moderate (31%) remains near a third.
The last time this many Americans said they were socially conservative was 2012, during a period when consistently more U.S. adults identified as conservative rather than liberal on social issues.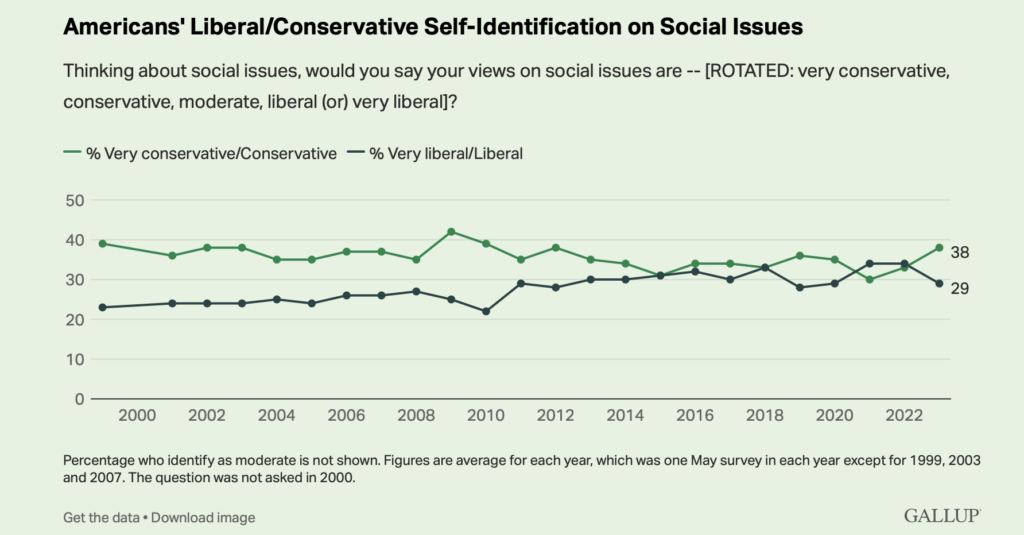 The results are based on Gallup's annual Values and Beliefs survey, conducted May 1-24.
The survey comes at a time when many states are considering policies regarding transgender matters, abortion, crime, drug use and the teaching of gender and sexuality in schools.
The increase in conservative identification on social issues over the past two years is seen among nearly all political and demographic subgroups.
Republicans show one of the largest increases, from 60% in 2021 to 74% today.
Independents show a modest uptick of five percentage points, from 24% to 29%, while there has been no change among Democrats (10% in both 2021 and 2023).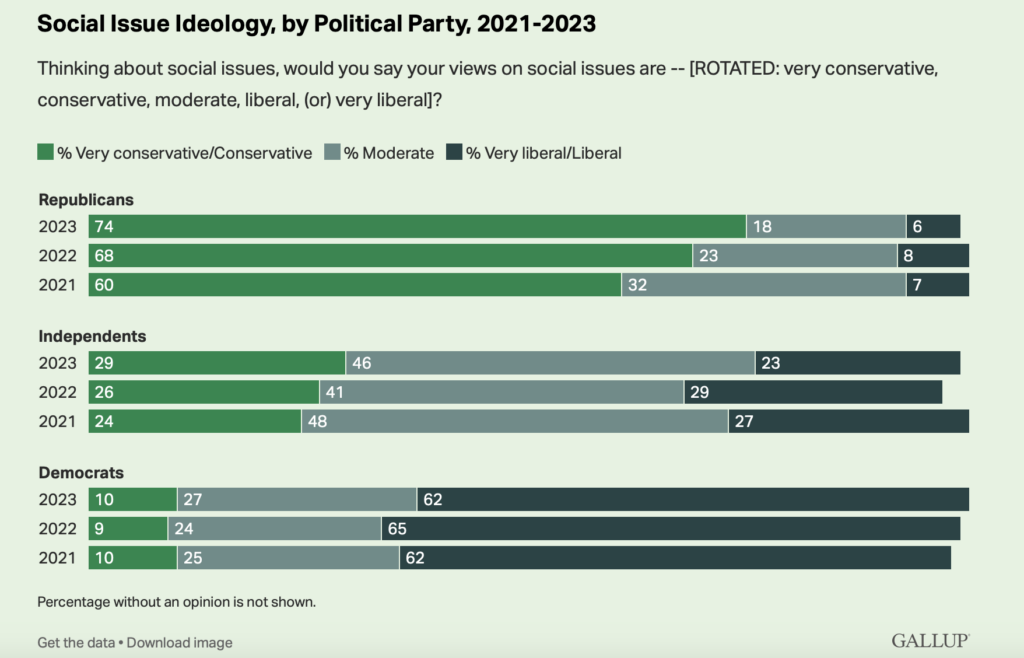 Link to read article and complete polling results here.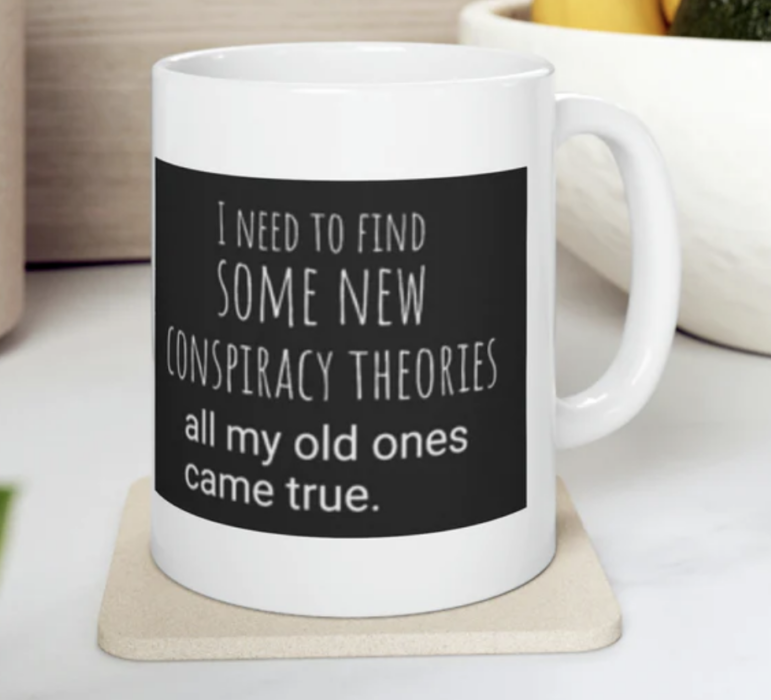 Visit The Sharyl Attkisson Store today
Unique gifts for independent thinkers
Proceeds benefit independent journalism