The following is from The Vaccine Reaction.
A 2022 study published in Community Mental Health Journal examined nine commonly used psychopharmacology textbooks to identify financial conflicts of interest of their authors and editors.
The findings showed that two-thirds of psychopharmacology textbooks authors or editors received personal financial payments from pharmaceutical companies.
Unlike most medical journals that require authors to disclose their financial payments, textbook authors and editors are not required to do so.
Psychopharmacology Textbook Authors/Editors Making Millions of Dollars
The researchers of the conflict of interest study collected a number of psychopharmacology textbooks that are used by psychiatrists, who prescribe psychiatric drugs.
Practicing psychiatrists were asked to review the list of textbooks to include and exclude and selected nine textbooks to be evaluated. The researchers used the names of the authors and editors of the textbooks to investigate the conflicts of interest in two databases: ProPublica's Dollars for Docs (for the years 2013-2018) and Open Payments (for 2019 and 2020).
The results showed that two-thirds of the textbooks had at least one editor or author who received money from a drug manufacturer. An employee of a pharmaceutical company also authored one textbook. A total of $11,021,409 was received by 11 of the 21 editors/authors from 2013 to 2020. The majority of the money ($10,616,165) was paid to the author of Essential Psychopharmacology: Neuro-scientific Basis and Practical Applications 5th edition (2013). Almost a quarter (5 of 21) of the authors/editors received over $75,000.
Almost all these payments (99.8 percent) were for non-education activities such a promotional speaking events.
Seven of the nine textbooks did have a disclosure statement for conflicts of interest; however, the disclosure was located in a place where the reader is unlikely to see it.
Commercialization of Medicine is a Public Health Problem
The study researchers concluded that medical students should be explicitly informed of biases and financial conflicts of interest of authors of educational and training textbooks.
The researchers also recommended that textbook publishing should implement a policy that includes a clear and prominent conflict of interest statement so that students are better able to evaluate information and drug use recommendations contained in the textbooks. (Continued...)
Read more here.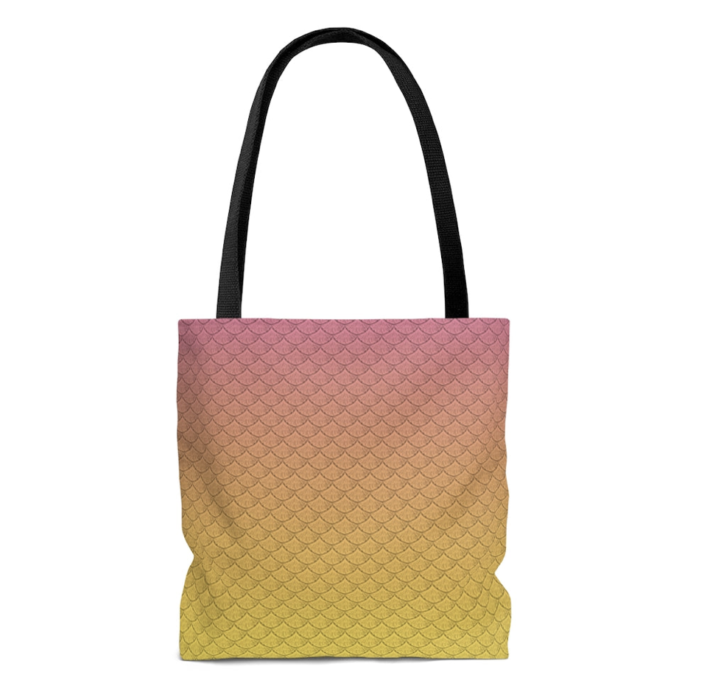 The Lemonade Mermaid Store
Unique gifts for Land or Sea Mermaids, Mer-pets and Little Mermaids!
Left: Our signature Fish Scales design tote bag in Citrus