The following is from BBC News.
Puberty blockers will only be prescribed to children attending gender identity services as part of clinical research, NHS [National Health Service] England has announced. 
The move comes after an interim report into children's gender services said there were "gaps in evidence" around the drugs.
Blockers are used to "pause puberty" and work by supressing hormone release.
Dr Hilary Cass's report called for a transformation in the model of care for children with gender-related distress.
Currently, if a child seeks medical help, the drugs are one of the options a doctor could offer to help delay the onset of physical changes that do not match a child's gender identity.
This change will come into effect when new clinics replacing the Gender Identity and Development Service (Gids) begin to open later this year. No patients being treated by the current Gids service will be affected.
Children and their families will also be "strongly discouraged" from obtaining gender-affirming drugs such as hormones, from "unregulated sources" or online providers.
A clinical study, run by the new Children and Young People's Gender Dysphoria Research and Oversight Board, will look at the impact of drugs which delay puberty.
Further details on how the study will run will be released in the coming weeks, but only those signed up to take part in the research will be prescribed puberty blockers, except in exceptional circumstances on a case-by-case basis.
It is expected that the study will mostly involve looking at patient data and records. (Continued...)
Link to article here.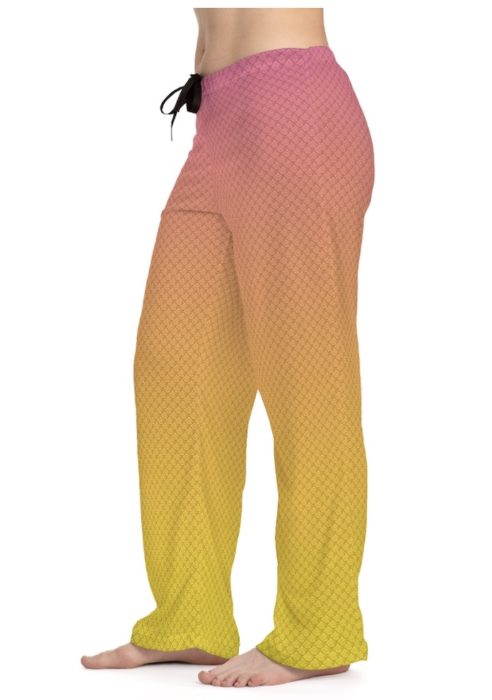 The Lemonade Mermaid Store
Unique gifts for Land or Sea Mermaids, Mer-pets and Little Mermaids!
Left: Our signature Fish Scales design PJ Pants in Citrus