Whether it's the price of gas, the precarious nature of the oil industry, or green energy failures, the forces that power us are a critical issue, and we devoted a lot of attention to the controversies surrounding that.
On my trip to Europe, I was surprised to learn that some of the world's leaders in green energy are reluctantly returning to fossil fuel in a big way. Europe was rationing power and on the cusp of shortages and blackouts, with experts there saying their experience is a warning of what may come here, as the U.S. follows in their green energy footsteps.
The following is a transcript of a report from "Full Measure with Sharyl Attkisson." Watch the video by clicking the link at the end of the page.
The fact is, there's been a fast and remarkable turnaround in Europe's green agenda. They're ramping back up on fossil fuel. Greece, the Netherlands, and the Czech Republic have already reopened shuttered coal plants and resumed coal mining where it had been halted. Germany has authorized restarting 27 coal plants.
David Cowling of King's College University in London.
Sharyl: I think that's a very tangible thing. If they're reopening coal plants, that may look like failure.
David Cowling: Absolutely. And I don't know if there's any way to explain it away, because — how can you? You know, the coal is regarded as one of the worst pollutants, and for a country that has been at the forefront of wanting to advance the cause of green energy, to have to reopen those coal mines is an admission of defeat.
It was a singular event that exposed serious fault lines in Europe's ambitious climate change plans. The war in Ukraine has laid bare poor planning, unrealistic goals, and reliance on an unreliable partner: Russia.
Sharyl (on-camera): And Lisa, I learned more from your report on liquid natural gas than I ever knew before. It was very eye-opening.
Lisa: Well we were trying to figure out why the cost of natural gas was up about a third last year for most Americans, when the supply is so plentiful here in the United States.
Along the coast of Texas and Louisiana, America has become a global gas station at the time of an energy crisis.
Thanks to ports like this, the U.S. has, in the last few years, become the third-biggest exporter of natural gas in the world.
And at a critical time, with the war in Ukraine upending Europe's traditional supply of gas from Russia, the U.S. is stepping up to keep the lights and heat on in struggling places.
Anatol Feygin: A number of countries, Germany and Italy in particular, relied on Russian volume for almost half of their natural gas requirements.
As a cleaner-burning fossil fuel, natural gas replacing coal-fired power generation is seen by many as a bridge to a future dominated by renewable energy. But there's a problem. While U.S. gas production has reached record levels, consumers are also seeing records in terms of the prices they pay, with bills rising more than 20 percent above where they were this time last year.
The Biden administration's focus on renewable energy has — according to some in the fossil fuel industry – meant that not enough has been done to incentivize oil and gas production.
Lisa (on-camera): Another problem is a nearly 100-year-old law called the Jones Act. It restricts transport of cargo on ships between U.S. ports unless the ships are U.S.-owned, crewed, registered and built. No ship like that exists for LNG, which is why we can't ship natural gas from Texas to New England on a tanker, and instead, places like Boston have to buy from overseas.
Sharyl: And then you, Scott, reported a fascinating story — another one that has a China tie — how minerals we desperately need in the U.S. for practically everything we do are largely made or mined in China.
Scott: Sure. And we're talking about phones, laptops, electric vehicles. Most of those batteries, among other things, need cobalt. The U.S. sits on a pretty good amount of it, but we weren't doing much with it. We weren't mining it. And that made us more reliant on China. But in the past decade, there was an awakening. Things started to change. The U.S. realized it needed to do something, started mining, opened a mine for the first time in a very long time, and we got rare access to see it.
We are some of the few outsiders allowed hundreds of feet down into this mine shaft, in search of cobalt.
Matt: We're building a big spiral that'll spiral down. This opening then allows us to get over to the ore body, so we can extract where the cobalt is.
Right now, the biggest global producer of cobalt is the Democratic Republic of Congo in the middle of Africa. Though the big mines were once American-owned, China now controls 70% of the production. And globally, China now refines 80% of the world's cobalt and 60% of another key battery ingredient, lithium.
For America, now way behind, this is a race to catch up. And at the White House, worries have been mounting.
Scott (on-camera): As for that mine, they think over about seven years of work, they can pull 4 million pounds of cobalt. That is enough for 2.8 million electric vehicles.
Watch story here.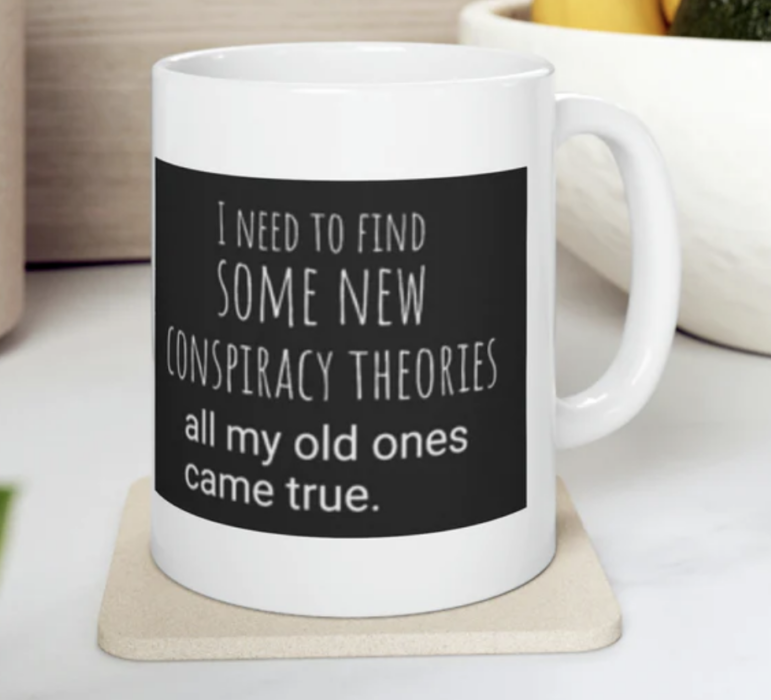 Visit The Sharyl Attkisson Store today
Unique gifts for independent thinkers
Proceeds benefit independent journalism