The following is from the Centers for Disease Control and Prevention's (CDC) weekly Morbidity and Mortality Weekly Report (MMWR).
New CDC reports show that alpha-gal syndrome (AGS), a tick bite-associated food allergy, is an emerging clinical and public health concern; however, many clinicians are unaware of the condition, how to diagnose it, and how to manage it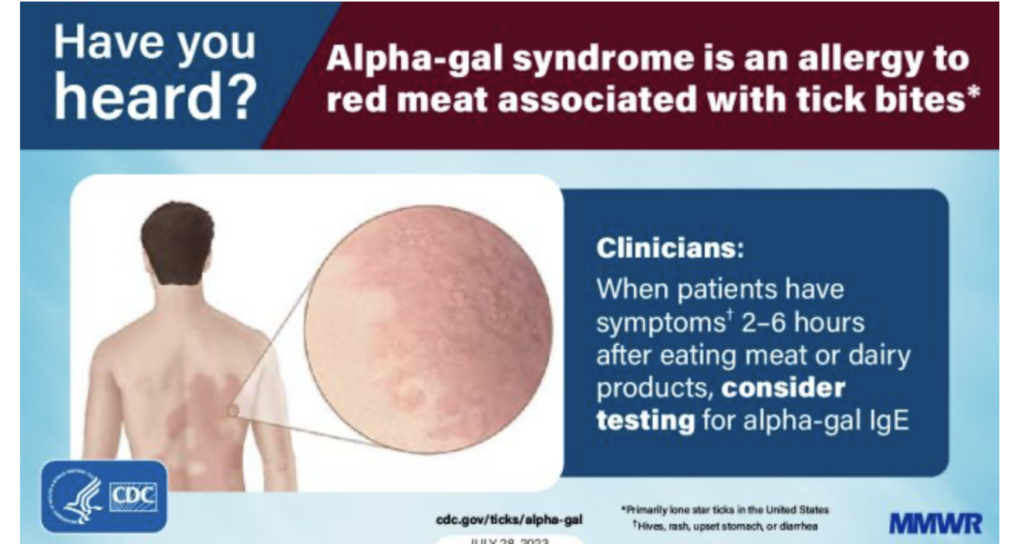 Between 2017 and 2022, there were more than 90,000 suspected cases of AGS documented in the United States. However, because the diagnosis of AGS requires a diagnostic test and clinical exam, and some people may not get tested, it's estimated that as many as 450,000 people may have been affected by AGS since 2010.
A U.S. survey found that nearly half of clinicians have never heard of AGS; among those who had, fewer than one third knew how to diagnose it.
More research on AGS, expanded tick surveillance, and increased education are needed to improve public health outreach and prevention and support clinician understanding of this emerging condition.
Clinicians should talk to their patients about protecting themselves from tick bites and encourage them to use Environmental Protection Agency (EPA)-registered insect repellents and check their bodies, clothing, and gear for ticks after spending time outdoors.
Read more here.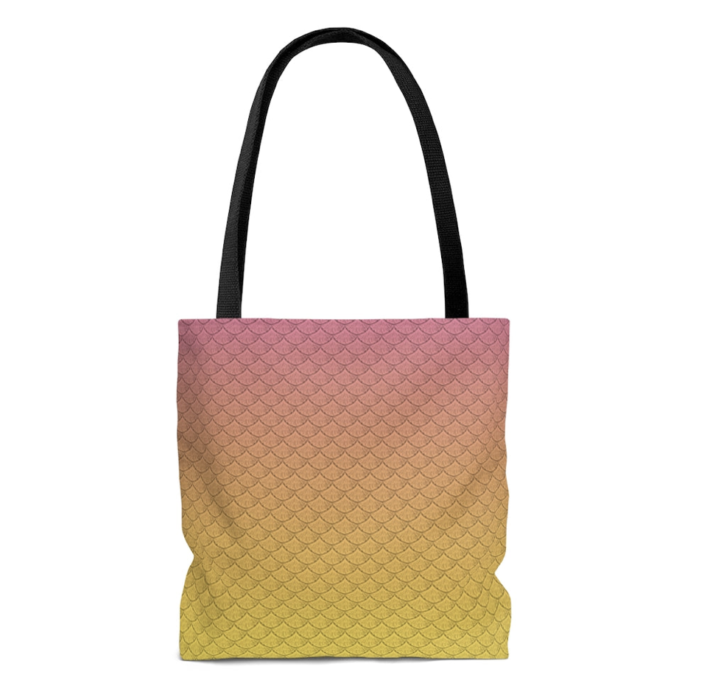 The Lemonade Mermaid Store
Unique gifts for Land or Sea Mermaids, Mer-pets and Little Mermaids!
Left: Our signature Fish Scales design tote bag in Citrus