The following is an excerpt from The Vaccine Reaction.
When doing an online search for information about aspartame, the website "Safety of Aspartame" immediately comes up as the first sponsored site offering information about the popular artificial sweetener found in Diet Coke and other "zero sugar" products.
"More than 100 studies, 200 scientists, 90 countries all saying the same thing," the website boasts, "Aspartame is safe."
The site then goes on to say that for over four decades, the U.S. Food and Drug Administration (FDA) has confirmed with six separate reviews that aspartame is safe for human consumption.
Yet recent news outlets report that the United Nation's World Health Organization (WHO) plans to update their risk assessment on the sweetener, labeling it as a possible carcinogen.
WHO officials will also be reviewing the acceptable daily intake of aspartame and dietary exposure assessment. Results are expected to be released on July 14, 2023.
According to the FDA website:
Scientific evidence has continued to support the FDA's conclusion that aspartame is safe for the general population.
The FDA is responsible for evaluating and regulating the safety of prescription drugs and vaccines, as well as for ingredients added to food products.
The U.S. regulatory agency states that aspartame is one of the most studied food additives in the human food supply, citing studies on the effects of reproductive and nervous systems, carcinogenicity and metabolism.
Under guidelines expected to be released next week, aspartame will be listed as "possibly carcinogenic to humans" by the International Agency for Research on Cancer (IARC), a branch of the WHO. The decision was made as the final ruling after a meeting of external experts analyzed all published evidence.
The WHO committee on food additives known as JECFA (the Joint WHO and Food and Agriculture Organization's Expert Committee on Food Additives), will also review and release its findings on the same day.
Sources close to IARC say that listing aspartame as a possible carcinogen is intended to motivate additional research.
FDA Initially Refuse to Approve Aspartame Due to Concern About Neurological Disorders
Like many other products produced by pharmaceutical companies, aspartame has a conflicting history.
American pharmaceutical company GD Searle first attempted to get aspartame FDA licensed in 1973—failing by a 3-2 vote. At the time, independent scientists alleged the artificial sweetener could cause neurologic disorders and some said the company's safety testing was below standard.
The Huffington Post reported that a toxicologist from the FDA testified in Congress that aspartame can cause brain tumors and brain cancer:
The FDA's own toxicologist, Dr. Adrian Gross told Congress that without a shadow of a doubt, aspartame can cause brain tumors and brain cancer and that it violated the Delaney Amendment, which forbids putting anything in food that is known to cause cancer. According to the top doctors and researchers on this issue, aspartame causes headache, memory loss, seizures, vision loss, coma and cancer. It worsens or mimics the symptoms of such diseases and conditions as fibromyalgia, MS, lupus, ADD, diabetes, Alzheimer's, chronic fatigue and depression.
FDA Appointee Pulled Political Strings to Get Aspartame Licensed
As Ronald Reagan was sworn in as President of the United States in 1981, the CEO at GD Searle, Donald Rumsfeld, was part of Reagan's transition team. During this time, a new FDA commissioner, by the name of Arthur Hayes, was also appointed.
GS Searle then reapplied for aspartame's FDA licensure, but the panel upheld the original 3-2 vote ban. Hayes then installed a sixth member on the commission causing the vote to become deadlocked.
As commissioner, Hayes broke the tie in aspartame's favor. Hayes, a pharmacologist, had no previous experience with food additives prior to his appointment to the FDA.
In 1985, Monsanto (the company who is also linked to glyphosate and DDT), purchased GD Searle which held the patent for aspartame. Rumsfeld reportedly received a $12 million bonus
Aspartame is still owned by Monsanto, under the brand name NutraSweet. In addition to diet sodas, it is also found in other no sugar products like Jell-O, sugar free gum, children's medicines, and Crystal Light and is 200 times sweeter than table sugar.
The website U.S. Right to Know links dozens of studies on potential health risks linked to the artificial sweetener including cancer, cardiovascular disease, Alzheimer's disease, seizures, stroke, dementia, gut dysbiosis, mood disorders and headaches. (Continued...)
Read entire article here.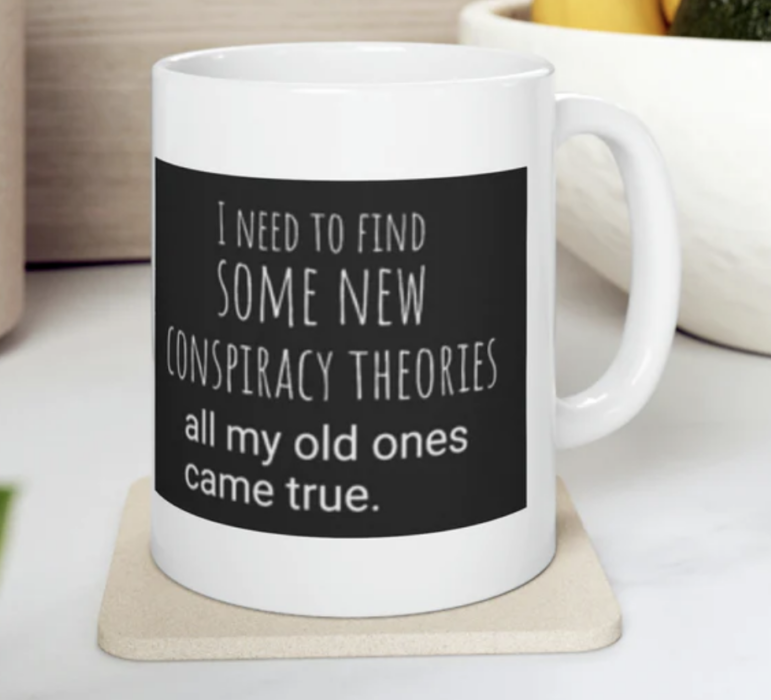 Visit The Sharyl Attkisson Store today
Unique gifts for independent thinkers
Proceeds benefit independent journalism