The following is from MedPage Today.
In a letter to the American public, the heads of the Drug Enforcement Administration (DEA) and FDA acknowledged ongoing stimulant drug shortages and recounted their initiatives to improve access -- while calling for efforts to diminish potential overuse and misuse of these powerful medications.
"We want to make sure those who need stimulant medications have access. However, it is also an appropriate time to take a closer look at how we can best ensure these drugs are being prescribed thoughtfully and responsibly," wrote FDA Commissioner Robert Califf, MD, and DEA Administrator Anne Milgram.
The ongoing shortage is the result of many factors, Califf and Milgram wrote.
In the letter, they point to a manufacturing delay at one drugmaker; an FDA communication from October 2022 that initially signaled the shortage specified that Teva was experiencing such issues.
This delay has since resolved, but its effects still reverberate, Califf and Milgram wrote. On top of that, regulators are dealing with "record-high prescription rates of stimulant medications."
They noted that stimulant prescribing rose 45.5% from 2012 to 2021, and was particularly increased during the pandemic, when virtual prescribing restrictions were eased.
Indeed, questionable prescribing of stimulants by digital mental health companies such as Cerebral and Done during the pandemic were the subject of several news reports, including a piece in the Wall Street Journal (WSJ) citing a nurse practitioner who said she sometimes struggled to diagnose ADHD during 30-minute video calls.
About 6 months after the WSJ report, the DEA accused online pharmacy Truepill of filling illegitimate prescriptions for stimulants to treat ADHD. Truepill was the preferred pharmacy provider for Cerebral, according to WSJ.
Companies only made about 70% of their allotted quota last year, "and there were approximately 1 billion more doses that they could have produced but did not make or ship," according to the letter.
Data for 2023 show a similar trend, the officials stated.
Thus, the agencies called on manufacturers to "confirm they are working to increase production to meet their allotted quota amount," according to the letter.
In addition, if any manufacturer doesn't want to increase production, the agencies asked them to give up their remaining 2023 quota allotment to be redistributed.
The FDA said it has also taken steps to develop alternative treatment options for ADHD, including its 2020 authorization of a game-based digital therapy to improve attention in kids with the condition, and approval of viloxazine (Qelbree), a non-stimulant ADHD medication, in 2021.
In May, the agency also updated the boxed warnings on all stimulants to more clearly state the dangers of these drugs, including the risk for misuse, abuse, addiction, overdose, and death.
Link to article here.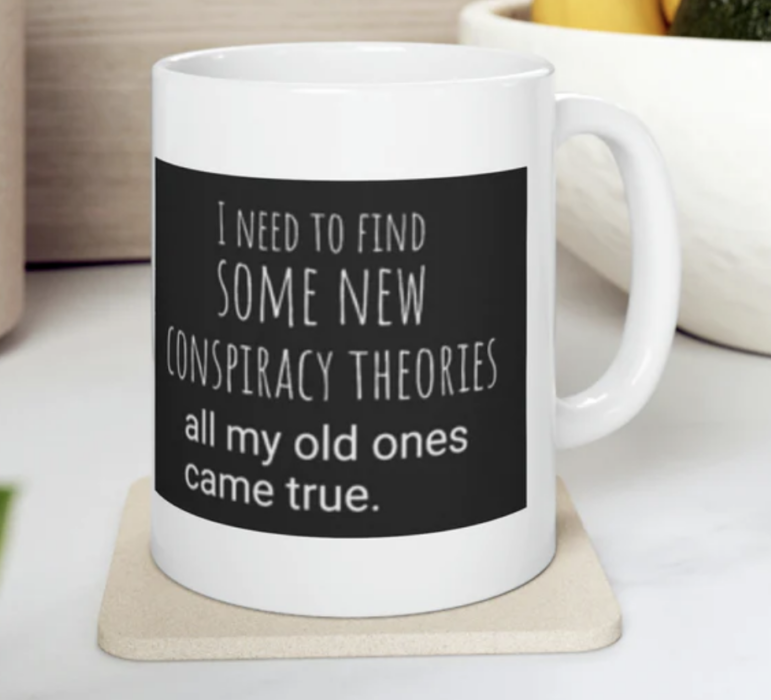 Visit The Sharyl Attkisson Store today
Unique gifts for independent thinkers
Proceeds benefit independent journalism