The following is an excerpt from Gallup News.
Republicans and Democrats are highly polarized on a number of prominent U.S. social and policy issues, but there has been significant variation in the trends associated with these partisan gaps over the past two decades.
Political polarization since 2003 has increased most significantly on issues related to federal government power, global warming and the environment, education, abortion, foreign trade, immigration, gun laws, the government's role in providing healthcare, and income tax fairness.
Increased polarization has been less evident on certain moral issues and satisfaction with the state of race relations.
The current analysis examines attitudes measured in Gallup polls conducted at roughly 10-year intervals between 2003 and 2023.
A prior Gallup analysis, looking at the trend in partisans' stances on a smaller number of U.S. issues between 2000 and 2017, found many of the same patterns.
Issues on Which There Has Been Significant Change Over the Past Two Decades
Issues on Which There Has Been Less Substantial Change Over the Past Two Decades
Public opinion on each of the issues included in this analysis is formed, sustained and changed as the result of a large number of factors, many of which are idiosyncratic to the history and nature of the particular issue involved.
One of these factors is the impact of the party of the president in the White House.
Generally speaking, Americans are more positive about issues and situations when their party controls the presidency than when it does not.
Democrats occupied the White House in 2013 and do so this year, so the party in the White House presumably isn't a factor in 2013 vs. 2023 comparisons.
A Republican occupied the White House in 2003, however -- which could be a factor affecting the comparison of Americans' issue positions in that year to 2013 and 2023, particularly on questions that evaluate the state of the nation, such as attitudes toward government power and satisfaction with education.
Read full Gallup analysis with graphs/charts here.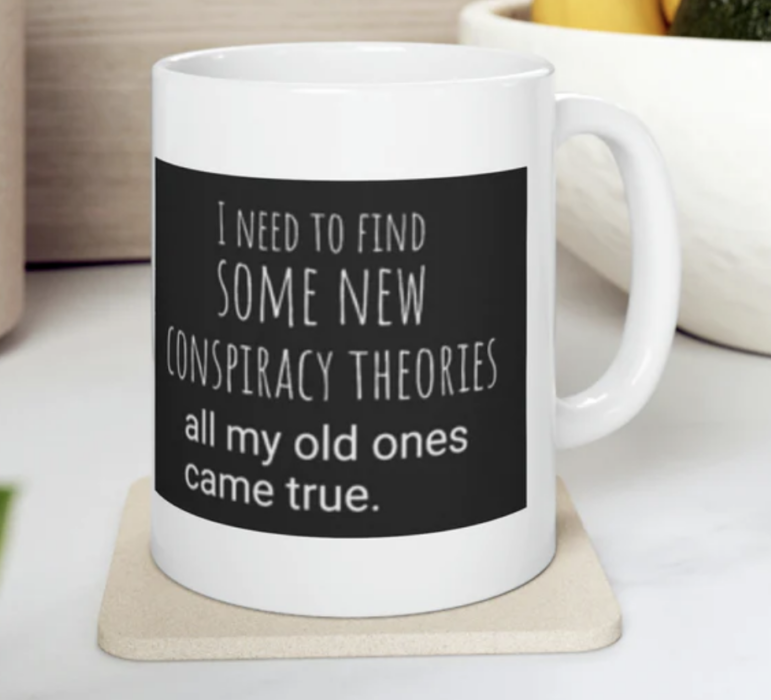 Visit The Sharyl Attkisson Store today
Unique gifts for independent thinkers
Proceeds benefit independent journalism