The following is from The Hill.
A popular narrative suggests young people are liberal and getting more liberal. Thus, social media buzzed when a chart surfaced in spring that seemed to suggest 12th-grade boys had become overwhelmingly conservative.
As with many Reddit posts and viral tweets, the truth was more complicated. But the numbers do say this: Twelfth-grade boys are nearly twice as likely to identify as conservative versus liberal, according to a respected federal survey of American youth.
In annual surveys over the last three years, roughly one-quarter of high school seniors self-identified as conservative or "very conservative" on the Monitoring the Future survey, a scholarly endeavor that dates to the 1970s.
Only 13 percent of boys identified as liberal or very liberal in those years.
The figures represent a striking shift in the political views of boys.
As recently as the late 2000s, liberal boys occasionally outnumbered conservatives. Back in the Carter era, both boys and girls leaned liberal.
Nowadays, it is girls who are drifting to the left.
The share of 12th-grade girls who identified as liberal rose from 19 percent in 2012 to 30 percent in 2022.
Only 12 percent of girls identified as conservative in last year's survey, administered by the University of Michigan. (Continued...)
Read more here.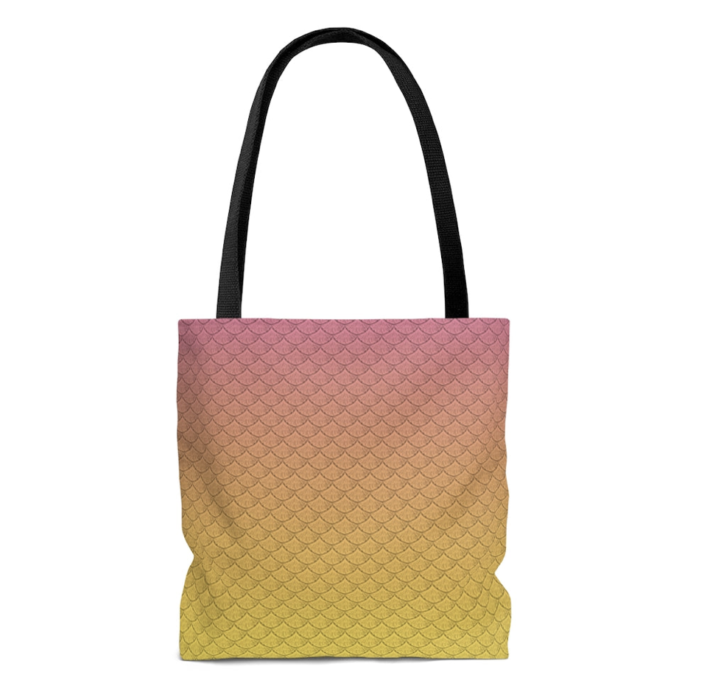 The Lemonade Mermaid Store
Unique gifts for Land or Sea Mermaids, Mer-pets and Little Mermaids!
Left: Our signature Fish Scales design tote bag in Citrus