The following is an excerpt from The Vaccine Reaction.
A recent Cochrane Evidence Synthesis and Methods article examines internal pharma industry documents, primarily obtained through litigation.
The study finds that the pharmaceutical industry employs numerous ghost management strategies to corrupt research, circumvent and undermine regulations, manipulate consumers, and protect its interests.
The review was conducted by Marc-André Gagnon and Miaoran Dong from Carleton University in Canada. The authors write:
The scientific literature using internal documents confirmed widespread corporate influence in the pharmaceutical sector. While the academic literature used internal documents related to only a handful of products, our research results, based on ghost‐management categories, demonstrate the extent of corporate influence in every interstice of pharmaceutical markets, particularly in clinical research and clinical practice. It also allows us to better refine the conceptual categories of ghost-management to better map corporate influence and conflict of interest.
The current research aimed to collect and analyze scientific papers that used internal Pharma documents to understand better how corporate influence affects the pharmaceutical sector. To accomplish this goal, the authors searched eight scientific journal databases (Pubmed, Web of Science, PAIS Index, Business Source, CINAHL, ERIC, ProQuest Political Science Database, and SCOPUS) for articles that used internal pharmaceutical industry documents to understand the industries ghost management strategies better. The final review includes 37 peer-reviewed papers.
Analysis of the articles revealed several common ghost management strategies the pharmaceutical industry utilizes. Ghost management is a system of behind-the-scenes processes by which the industry corrupts researchers, clinicians, and regulatory agencies with gifts and bribes and determines what research will be funded, what scientific journals can publish, and how physicians, etc., will present their product.
The present research reveals eight broad categories of ghost management: scientific capture, professional capture, regulatory capture, media capture, market capture, technological capture, civil society capture, and others.
Scientific capture was the most commonly analyzed ghost management strategy in the current review. 28 of the 37 articles discussed scientific capture. The authors break this category down into five strategies employed by industry to corrupt science for profit.
First, ghostwriting is a process in which psy-professionals agree to allow the industry to write/publish research under their name. Second, nondisclosure and selective reporting are when the industry uses its influence to keep negative findings about its products from being published. Third, the industry downplays negative results in clinical trials. Fourth, clinical trials often use a design biased towards positive outcomes for industry products. Last, the industry creates conflicts of interest by presenting gifts/promises of employment/bribes to researchers and journal editors.
Professional capture was the next most analyzed category of ghost management. It was mentioned in 16 of the 37 articles included in the review. The authors identify nine subcategories of professional capture:
Pharma approaches professionals with promises of titles (key opinion leader) and lucrative speaking fees to promote its products
Industry operatives use promotional meetings with professionals to increase sales
Industry operatives encourage the off-label use (using drugs to treat conditions for which there is no evidence of efficacy) of their products
Funding trials
Producing clinical education and training materials that are biased toward industry products
Advertising to healthcare professionals
Creating conflicts of interest in clinical practice guidelines
Creating conflicts of interest through gifts
Creating conflicts of interest through bribes
The authors give the example of Zyprexa to illustrate the reach of the industry's ghost management system.
First, the pharmaceutical industry convinced professionals to allow industry operatives to write "scientific" articles in their names advertising Zyprexa and providing a scientific narrative for their product. Industry encouraged physicians to prescribe Zyprexa for conditions there was no evidence it could be used to treat. Eli Lilly, the company that produces Zyprexa, hid harmful trial data on its product and spun negative results.
Sales representatives used psychological profiles of physicians to find "key opinion leaders" they could manipulate into advertising their drug. Eli Lilly also used its influence to create biased education and clinical practice guidelines for physicians around its product.
The authors report several limitations to the current work. The articles were limited to peer-reviewed scientific papers. Investigative journalism and court proceedings could provide insight into industry ghost management strategies.
The present research does not include the 2022 disclosure of industry documents related to industry-produced opiates. The authors did not analyze internal documents directly.
Finally, all included articles were published in English, possibly missing strategies illuminated by non-English works. (Continued...)
Read full article here.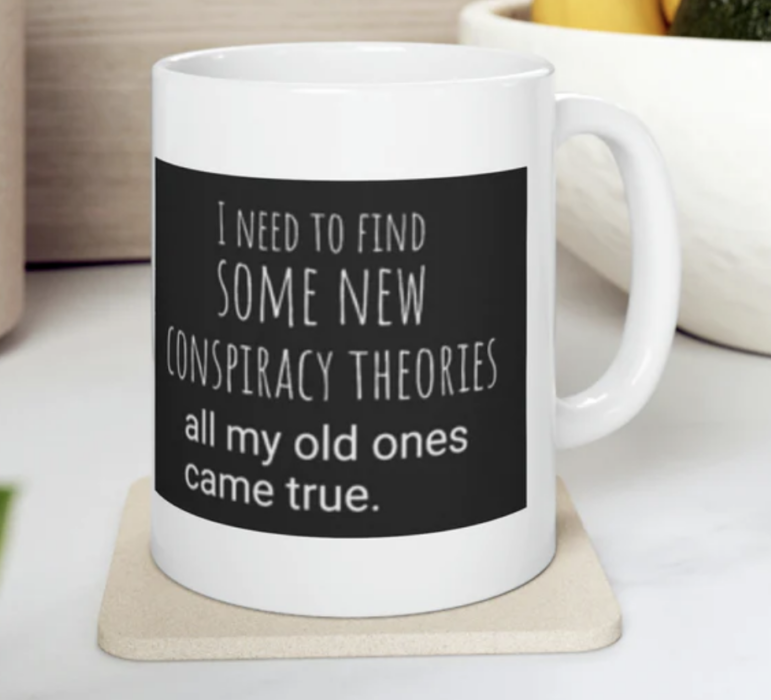 Visit The Sharyl Attkisson Store today
Unique gifts for independent thinkers
Proceeds benefit independent journalism