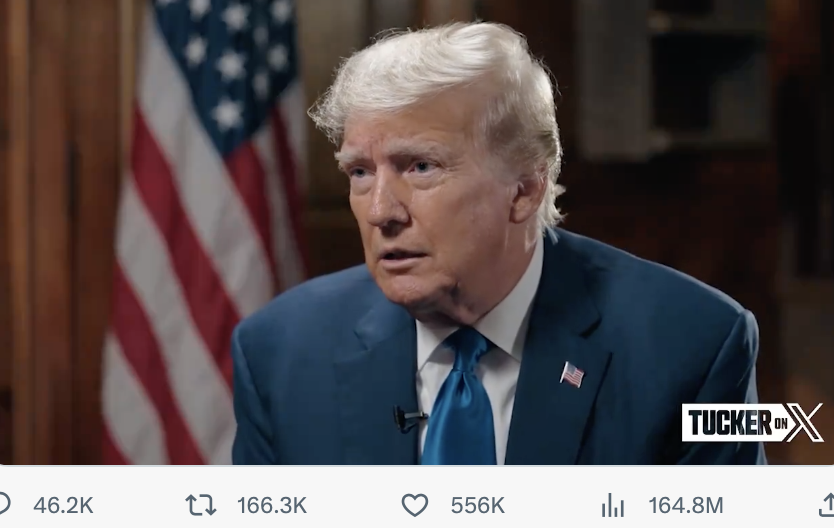 The following is a news analysis.
Donald Trump and ex-Fox News host Tucker Carlson were the clear victors after last night's first Republican debate.
The former president skipped the debate stage and, instead, gave an interview to Carlson that aired on the former Twitter, "X", and other venues at the same time as the debate. The Republican-sponsored debate aired on Fox News.
"We'll get bigger ratings than...the competition," Trump correctly predicted early during the interview with Carlson.
Whatever the final ratings for the Fox News debate program turn out to be, they are likely to be nowhere close to the numbers being collected by the Trump feature.
As of Thursday morning at 8am EST, the number of views shown on the Trump-Tucker "X" interview topped 164 million and was still growing.
Both programs garnered an additional six figures in viewers on "Rumble." The Trump interview also played on One American News (OAN)
During the debate, the Republican candidates seemed to target candidate Vivek Ramaswamy the most, after Trump.
"President Trump, I believe, was the best president of the 21st century," said Ramaswamy, while making the case that he should be elected over Trump in 2024 because, he says, a new generation of leadership is needed. Ramaswamy is 37 years old, 40 years junior to Trump at age 77.
Polls show Trump as the far-and-away frontrunner for the Republican party, even as Democrats and a weaponized Department of Justice continue to barrage him with various criminal charges.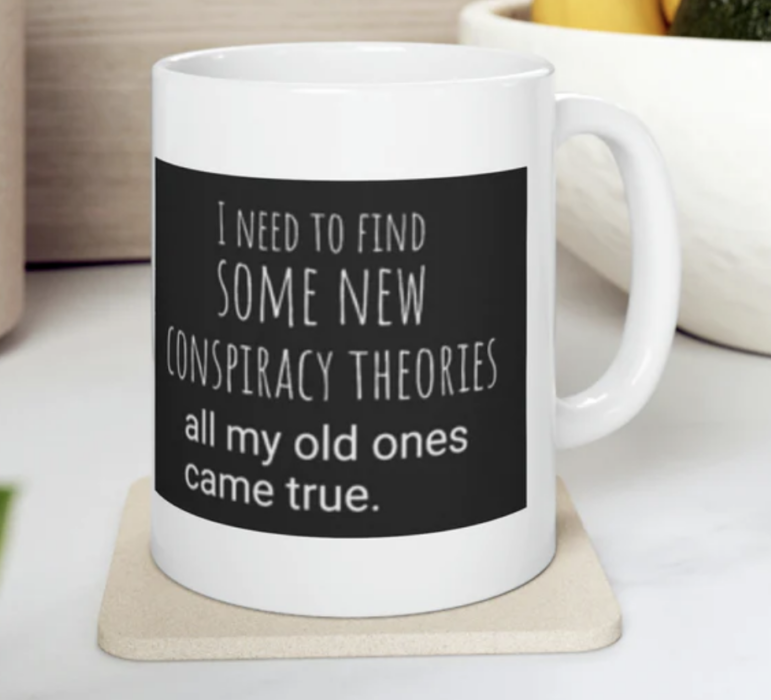 Visit The Sharyl Attkisson Store today
Unique gifts for independent thinkers
Proceeds benefit independent journalism