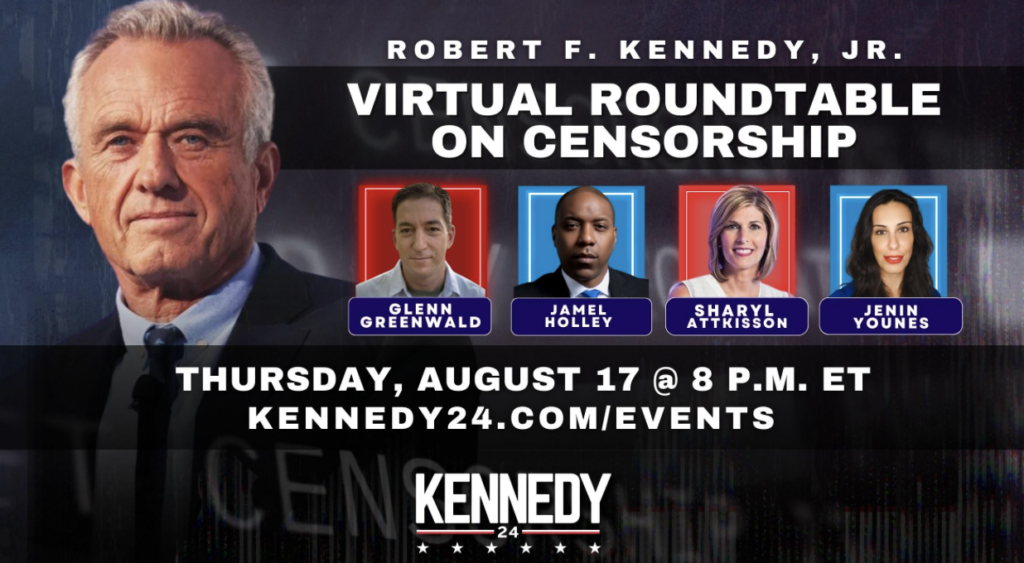 Hear from:
A lawyer in Missouri v Biden, Jenin Younes, whose case is unearthing shocking documents about government involvement in social media Covid censorship.
Glenn Greenwald who broke the Edward Snowden story & was censored by the news organization he founded over his critical reporting on then candidate Joe Biden.
Jamel Holley of New Jersey, a politician who came under attack while fighting for religious freedom vaccine exemptions in the state.
Robert F. Kennedy, Jr. who is joining #Trump as the most censored presidential candidate in our history.
Moderated by Sharyl Attkisson, who is suing the Dept. of Justice and FBI over their forensically documented intrusions into her computers as a CBS News investigative correspondent.
Watch at the link below:
https://rumble.com/v387pu9-rfk-jr.-roundtable-on-censorship.html
Read about Attkisson's lawsuit against DOJ here.
https://sharylattkisson.com/2021/12/attkisson-v-doj-and-fbi-for-the-government-computer-intrusions-the-definitive-summary-2/
Long Vax, Long Covid Resources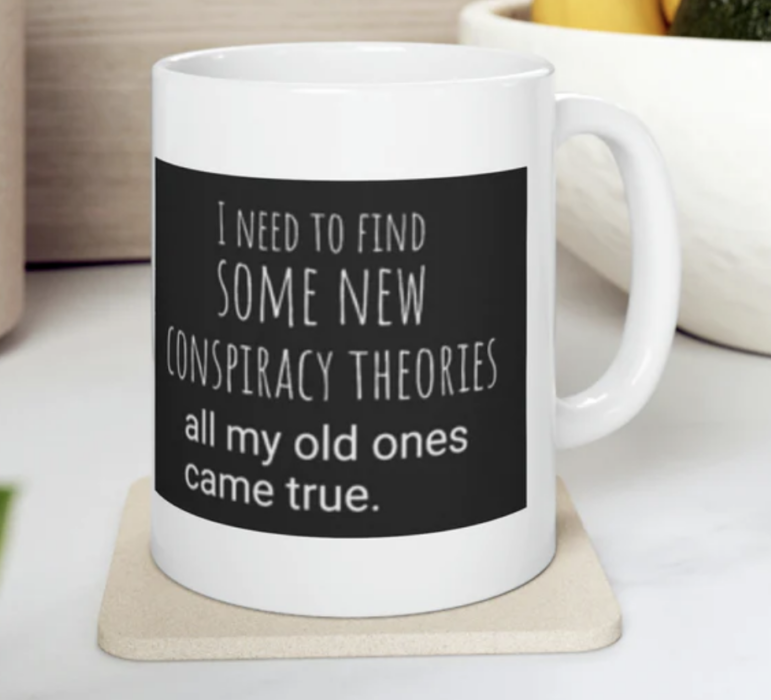 Visit The Sharyl Attkisson Store today
Unique gifts for independent thinkers
Proceeds benefit independent journalism