The following is from Paul D. Thacker's The DisInformation Chronicle.
The Cochrane Library has remained a trusted source for clinicians and policy makers making critical healthcare decisions for 30 years.
But now, faced with an ongoing crisis caused by multiple missteps, Cochrane editor-in-chief, Karla Soares-Weiser has hired the pricey consulting firm Envoy to address scientists' concerns about her lack of transparency, leadership, and communication skills.
The crisis came to a head last March, when Soares-Weiser rushed out a statement undermining Cochrane scientists' assessment that masks provide little help in stopping community transmission of viruses.
The Cochrane crisis over their mishandling of the mask review comes as CNN's resident mask expert Jonathan Reiner has called for masking once again and several universities, such as Dillard, have reinstated mask policies.
Neither Soares-Weiser nor Envoy's Scott Wayne have responded to questions about the nature or cost Envoy's contract with Cochrane.
Cochrane is supported by government and foundation grants.
According to the group's website, Cochrane has received over $500,000 from the National Institutes of Health.
Scientists who publish in Cochrane own the copyright for their reviews and grant Cochrane a license to publish.
Yet, Cochrane has admitted that Soares-Weiser rushed out a statement undermining the scientists' conclusions, without first consulting them.
In an email to Cochrane scientists, Cochrane's spokesperson wrote that Karla Soares-Weiser had taken full responsibility for the statement put out after a request from the New York Times.
"We understand this is not ideal, especially the timing: we hoped to inform you all before publication but have been blindsided by the NYT and have scrambled to upload our statement."

Scientists are also concerned about Soares-Weiser's statements to the New York Times' Zeynep Tufekci, who falsely claimed that she had corrected Cochrane's review on masks.
However, no changes have been made to the Cochrane assessment, and Soares-Weiser has refused to explain why she did not consult scientists before first speaking to Tufekci.
Scientists also have concerns that Tufekci failed to disclose in her New York Times essay that she had co-authored a study that directly competed with Cochrane's own conclusions on masks, and that she is now using her position with the New York Times to harass researchers and win an argument she lost in the academic literature.
Soares-Weiser hired Envoy sometime this summer to manage the crisis and false interpretations her actions have created.
For example, during a congressional hearing last April, CDC Director Rochelle Walensky cited the Soares-Weiser statement on the Cochrane mask review and falsely testified that the Cochrane review on masks had been "retracted." Congressional staff later corrected Walensky's false statement.
In the latest public disclosure, the New Zealand government states that Marshall had multiple contracts to advise the government on Covid policy. (Continued...)
Finish reading this article here.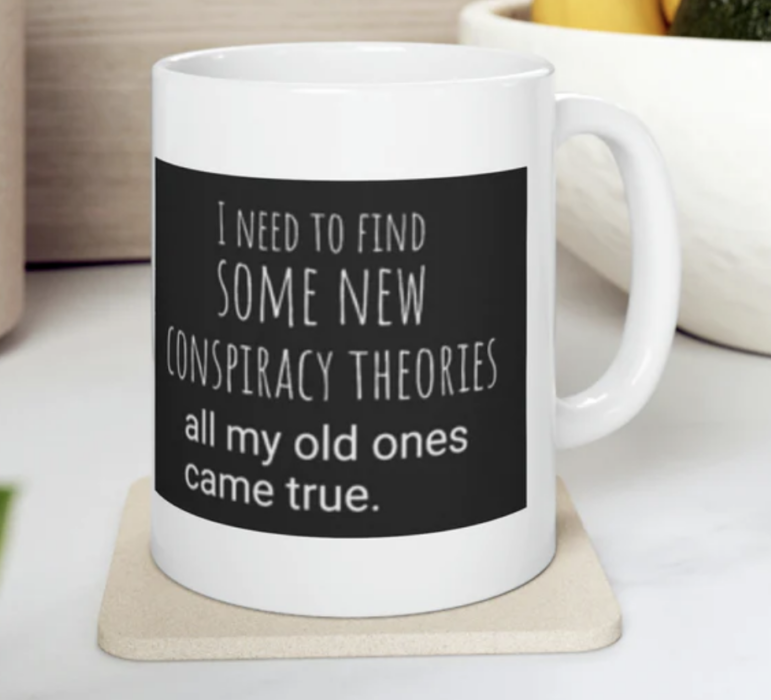 Visit The Sharyl Attkisson Store today
Unique gifts for independent thinkers
Proceeds benefit independent journalism