The following is an excerpt from Judicial Watch: Corruption Chronicles
In a disturbing case that illustrates the gravity of the security lapses along the southwest border, an illegal immigrant sex offender with an extensive criminal record and previously deported eight times was caught entering the country yet again through Mexico.
His name is Elvis Cristian Hernandez-Ayala and the U.S. Border Patrol recently caught him trying to bypass a checkpoint in Falfurrias, Texas.
Agents arrested the 37-year-old criminal border crosser and three others as they walked through a ranch not far from the border.
When Hernandez-Ayala was further vetted authorities confirmed he had been previously removed from the United States eight times following convictions for felony possession of a controlled substance, driving while intoxicated and sexual assault.
A few days ago, a Trump appointed federal judge in Texas, David S. Morales, sentenced Hernandez-Ayala to 37 months in federal prison for returning to the U.S. without permission, the Department of Justice (DOJ) revealed in an announcement that says the illegal border crosser pleadelld guilty.
In the document the DOJ writes that Hernandez-Ayala was on supervised release for a prior illegal re-entry conviction and that he also got slapped with a 12-month prison sentence for that violation.
During the criminal border crosser's most recent court hearing, federal prosecutors presented evidence about Hernandez-Ayala's frequent illegal re-entries and what the DOJ calls a "troubling criminal history," that includes convictions for sexual assault involving the rape of another illegal alien in a stash house.
Hernandez-Ayala is expected to be transferred to a yet to be determined federal prison to serve his sentence. As if it needs to be spelled out, the DOJ writes in its recent announcement that, because Hernandez-Ayala is "not a U.S. citizen, he is expected to face removal proceedings" following his imprisonment.
Based on his history and the famously porous southern border, Hernandez-Ayala will likely return. (Continued)...
Read full story here.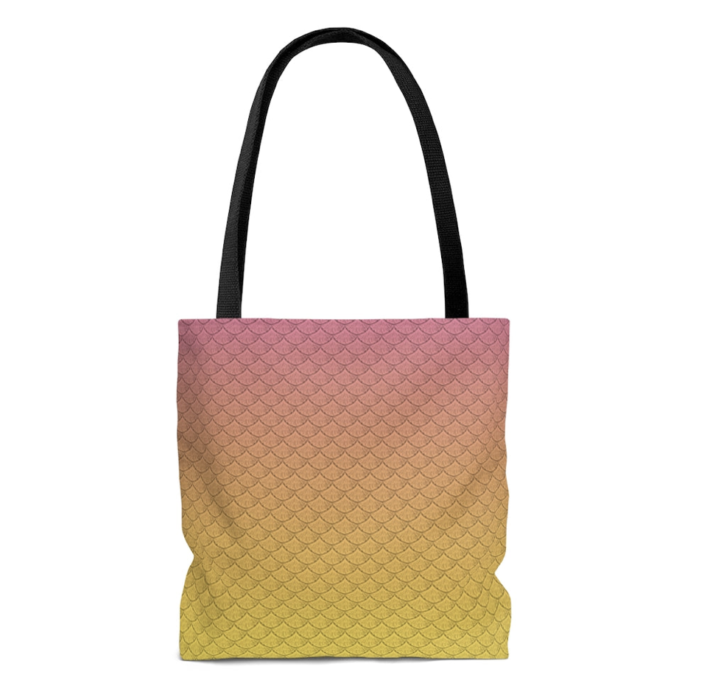 The Lemonade Mermaid Store
Unique gifts for Land or Sea Mermaids, Mer-pets and Little Mermaids!
Left: Our signature Fish Scales design tote bag in Citrus