The following is a news analysis.
Update: the Journal of Neurology Clinical Practice has not responded to my retraction request as of Fri. Sept. 1.
Story Highlights
The government funded a great deal of questionable science during Covid.
It's impossible to do oversight on the studies because the researchers and government are keeping the material secret, despite the fact that the material belongs to the public.
In a study published in Neurology Clinical Practice, the scientists claim their work supports the idea that Covid vaccines are safe, because everyone in their small sample who suffered neurologic events had risk factors.
The scientists will not answer how the presence of risk factors exonerates any role of the vaccines in the illnesses, since it is well known that vaccines can aggravate or trigger pre-existing conditions or risk factors.
Columbia University, where the research was conducted, refuses to release any of the study supporting material, which is contrary to the tenets of good science under which a study must be replicable.
Though your tax dollars paid for the study, Columbia says it isn't subject to Freedom of Information law because it is a private institution.
As a result, the government can launder public funds to a private institution to avoid oversight or transparency regarding a publicly-funded study.
CDC is stalling on a Freedom of Information Act request.
Below is my retraction request, which explains more.
---
August 10, 2023
Neurology Clinical Practice
Editor-in-Chief Dr. Jose Merino
Executive Editor Patty Baskin
Dear Editors:
In May of this year, your journal pubished 2023 a study purportedly monitoring for serious neurological adverse events connected to Covid-19 vaccine. The study was entitled: "Observational Study of Patients Hospitalized With Neurologic Events After SARS-CoV-2 Vaccination, December 2020–June 2021."
The study, funded by CDC, was conducted by researchers at Columbia University Irving Medical Center and New York Presbyterian Hospital in New York City. Although it is well established that side effects from vaccines and other medicine can arise years after the medicine is taken, the study scientists say they limited their examination to a six-week time period after a Covid-19 vaccine. They report looking at 138 people who had gotten vaccinated and then ended up hospitalized with any conditions on a list of neurologic conditions such as stroke, encephalopathy, seizure, and intracranial hemorrhage (bleeding).
What got my attention was the odd conclusion. The study said that all 138 patients had "risk factors" or "established causes" for their illnesses, such as high blood pressure for stroke victims, and, therefore, this somehow, supposedly proves the vaccines are safe.
"All cases in this study were determined to have at least 1 risk factor and/or known etiology accounting for their neurologic syndromes. Our comprehensive clinical review of these cases supports the safety of mRNA COVID-19 vaccines," reads the study discussion.
Surely these preeminent researchers understand the basic science that shows people with risk factors are more likely to suffer adverse events from medication. It is obvious that the fact that the patients had risk factors prior to vaccination doesn't exonerate the vaccines at all; in fact, it potentially implicates the vaccines as yet another medicine that can add risks to people who already have illnesses— as do most Americans. Additionally, this conclusion raises eyebrows because it is well-established in literature that the vaccines are associated with a host of neurological events.*
I contacted the primary study author, Dr. Kiran Thakur, to see if it was I who was missing something. I asked: "The study seems to imply that because people who suffered certain neurological events shortly after Covid vaccination had risk factors, it exonerates the vaccines from blame. But did the authors consider that people with existing risk factors could be at greater risk for vaccine adverse events?" Instead of answering the question, Dr. Thakur replied: "Can you clarify the purpose of your questions (to be published, personal inquiry or otherwise)." When I told him it might be published, he went dark. When I persisted in asking if he would please respond, he finally answered: "Declining, thank you."
Why isn't a legitimate scientist happy to answer a simple question about his work? What's the big secret?
Again, to see if I might be missing something in my conclusions about the study, I queried your editorial staff. They stated that only Dr. Thakur could answer a question like that. Again, I wondered, Shouldn't the journal be asking the same questions I'm asking? Why aren't they? I decided to see if there were hints in the study data and communications, or whether I could be missing something. I wrote Columbia University asking for those materials. A basic tenet of scientific research—or it used to be— is transparency in the data and all aspects of the study. In fact, a study isn't considered legitimate unless it is verifiable and replicable. In other words, everything about it has to be accessible to others to repeat, if they choose, to get the same results.
After some back and forth, Columbia University informed me that they are a private institution and not subject to Freedom of Information law. I appealed to them on the basis of scientific transparency: why would they want to keep details of an important publicly-funded study secret? Doesn't that go against the tenets of sound science? My appeal fell on deaf ears.
I would think and hope that the fact that a private university can take public taxpayer money through CDC, publish a study, and then refuse to answer questions about it because they're a private university, would be alarming to you as the publishing journal.
A lawful FOIA response from CDC is overdue and unlikely to come, based on recent experience.
In light of the dearth of information, or at least the willingness of those holding it to make it public; and because the study authors decline to answer a basic and important question that lies at the heart of the study's potentially flawed conclusion; and because science is not considered sound if transparency is lacking, data is kept secret, and the experiment cannot be replicated; I request a retraction of the study.
Please let me know your determination of this request at your earliest convenience.
*https://eurjmedres.biomedcentral.com/articles/10.1186/s40001-023-00992-0
https://www.ncbi.nlm.nih.gov/pmc/articles/PMC8946610/
https://www.nature.com/articles/s41591-021-01556-7
https://www.science.org/content/article/rare-link-between-coronavirus-vaccines-and-long-covid-illness-starts-gain-acceptance
Sincerely,
Sharyl Attkisson
Investigative Journalist
---
Read the referenced study at the link below:
https://cp.neurology.org/content/neurclinpract/13/4/e200166.full.pdf
Long Vax, Long Covid Resources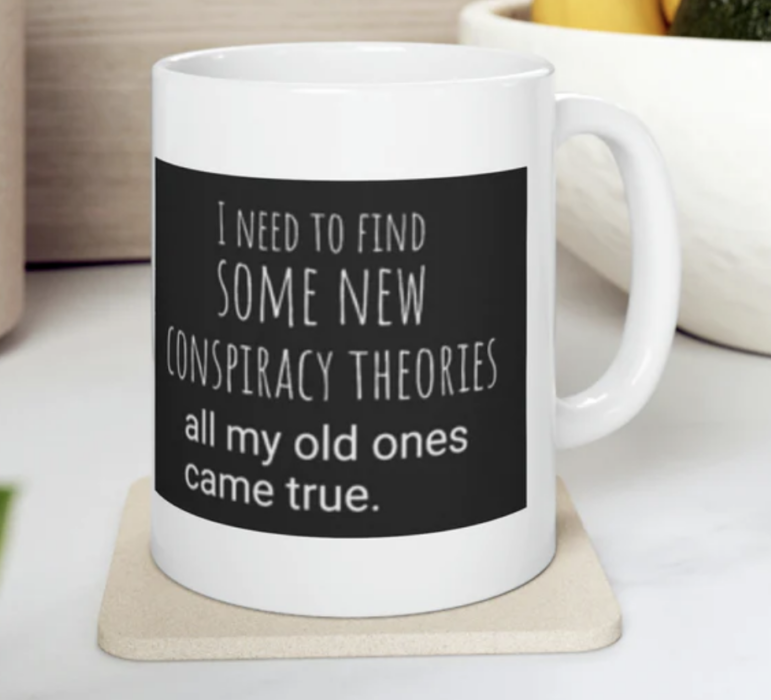 Visit The Sharyl Attkisson Store today
Unique gifts for independent thinkers
Proceeds benefit independent journalism