The following is from Gallup News.
Seventy-two percent of Fortune 500 Chief Human Resource Officers (CHROs) foresee AI replacing jobs in their organization in the next three years.
According to Gallup's recent survey of 135 leaders in Gallup's CHRO Roundtable, human resource leaders are also hopeful about the utility of AI, with 65% saying it can be used to improve the performance of most roles in their organization.

Why Leaders Want It
What types of improvement are leaders thinking of?
Their top answers include:
Increased efficiency
Increased effectiveness
Greater speed
Better decision-making
More opportunities for workers to focus on strategic thinking
Meanwhile, findings from recent Gallup surveys of U.S. employees point to a workforce that is not prepared for the coming AI transition:
Few are digging in to AI. Only one in 10 employees report they currently use AI at least weekly, while two in 10 use it less frequently. Seven in 10 say they never use it.
Most don't feel prepared for AI. Relatedly, more than half of employees (53%) say they don't feel prepared to work with AI, robotics or other advanced technologies. Twenty-six percent say they are "not at all prepared."
Most remain complacent about replacement. Even as tools like ChatGPT have accelerated AI conversations in the boardroom, few workers -- just 14% this year -- think it's "somewhat" or "very" likely their job could be eliminated in the next five years due to new technology, automation, robots or AI. That's little different from the 13% who said the same in 2019.
Most are also skeptical of AI's potential. In contrast to CHROs' optimism about AI's contribution to the workplace, most workers are skeptical AI can be used to improve how work gets done. Just three in 10 agree it can be beneficial.
Link to article here.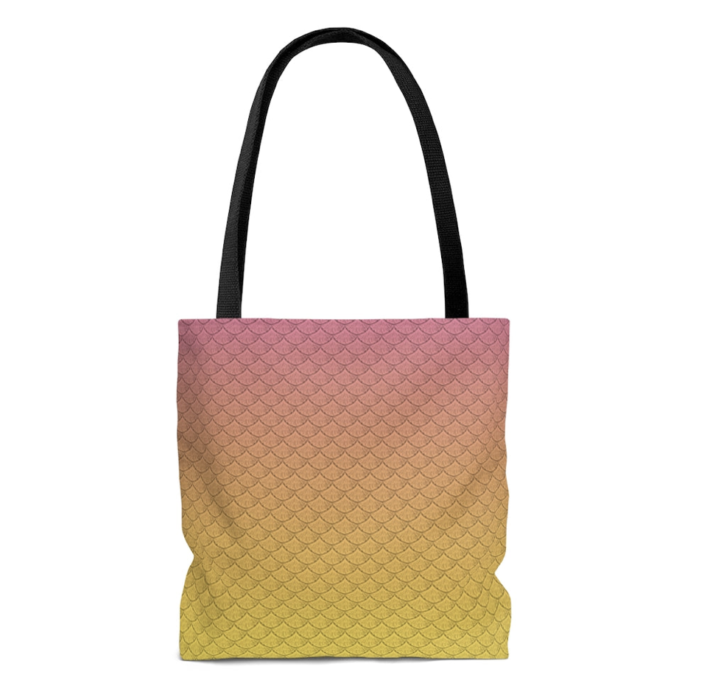 The Lemonade Mermaid Store
Unique gifts for Land or Sea Mermaids, Mer-pets and Little Mermaids!
Left: Our signature Fish Scales design tote bag in Citrus