Thanks to taxpayer aid related to Covid, most hospitals operated at all-time profitability in recent years, according to analyses. And yet more are closing down maternity wards. Lisa Fletcher looks into the problem, reporting from Pennsylvania.
The following is a transcript of a report from "Full Measure with Sharyl Attkisson." Watch the video by clicking the link at the end of the page.
Registered nurse Maggie Leister begins most days in the car, not to get to a clinic or hospital, but to go directly to her patients' homes.
She's one of a small number of "nurse home visitors" specializing in new and expectant mothers.
She covers Juniata County, Pennsylvania, a rural area an hour northwest of the capital, Harrisburg.
Her job exists because so many rural areas have lost maternity wards and the obstetricians who take care of women during their pregnancy.
Lisa: How many hospitals are there here in Juniata County?
Maggie Leister: There are currently no hospitals in Juniata County.
Across the country, rural maternity wards have been shuttered at an alarming rate. Around 200 hospitals have closed their obstetrics units in the last decade, leaving many expectant moms and people with serious medical conditions far from high-level medical help.
Lisa: There was a hospital not that many years ago that offered maternal care out in one of the rural areas here, and it closed. What was the result of that closure?
Leister: So the women had to find care elsewhere. So that meant farther drives and probably not as good of care.
On the day we met Leister, she drove 30 minutes to see her first patient.
Salina Hawk is eight months pregnant with her first child. She grew up in a city but came to the tiny town of Richfield a year ago.
Lisa: What are some of the things as an expectant mom that you're worried about now that you're in a rural area that doesn't offer maternal care?
Salina Hawk: It's mainly if something were to happen, if my fiance's at work and, like, my friends that live downstairs from me aren't home, how am I going to get myself to the hospital?
For Hawk, it's a drive of more than 30 minutes to the nearest hospital, about an hour for one that has the care her high-risk pregnancy requires.
The biggest factor in the closure of hospitals and maternity wards: declining rural populations and birth rates.
Fewer than half of all rural counties now have a practicing obstetrician, according to the American College of Obstetricians and Gynecologists.
Of greater concern is the rise of maternal deaths in the U.S. That's when a woman dies during pregnancy or within 42 days of giving birth for reasons related to her pregnancy or care.
In 2019, the rate was 20 deaths per 100,000 births. By 2021, the number rose to nearly 33 deaths. Experts attribute America's higher maternal mortality rates to a number of factors, including access to care.
Lisa: For the women who aren't fortunate enough to have a Nurse Maggie come and visit them and they're in a rural area that's lost their maternity care, what is the bigger problem there?
Leister: Just timely care, you know. Are they being seen regularly? Because with maternity care, you know, things can change so quickly. You know, blood pressures and diabetes and things like that. They can happen overnight almost sometimes.
So Leister is keeping a close eye on Salina Hawk as her due date approaches.
For Full Measure, I'm Lisa Fletcher in Pennsylvania.
Watch story here.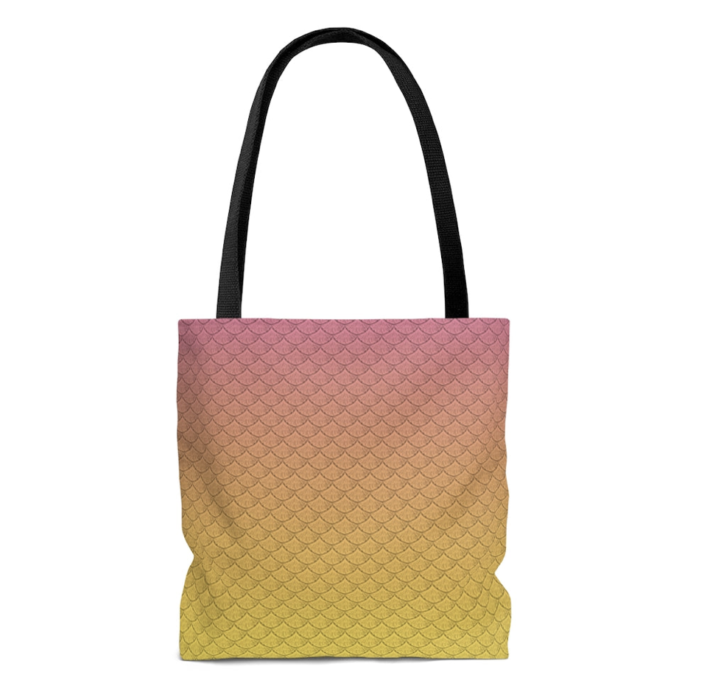 The Lemonade Mermaid Store
Unique gifts for Land or Sea Mermaids, Mer-pets and Little Mermaids!
Left: Our signature Fish Scales design tote bag in Citrus