The following is from Just The News.
Thousands of U.S. service members live in barracks that are in "substandard conditions," including exposed sewage and non-existent heating, as officials raise concerns about potentially serious safety and health risks that could impact military "readiness," according to a new government report published this week by the Government Accountability Office. The GAO is a congressional agency that examines how taxpayer dollars are spent and provides Congress and federal agencies with "objective, non-partisan, fact-based information."
According to the report, high-ranking service members at all 10 facilities visited by the GAO said the "poor living conditions contributed to reduced productivity at work, had negative effects on training, or negatively affected perceptions about serving in the military."
Additionally, officials at all 10 sample barracks said the heating, ventilation and air conditioning systems were "broken, malfunctioning, or non-existent," according to the report, titled, "Military Barracks: Poor Living Conditions Undermine Quality of Life and Readiness."
Service members at half of the inspected barracks said there were issues with water quality. For example, in one discussion group the accountability office held, service members said tap water in their barracks was often brown and did not look safe to drink.
In another example, an installation visited by the watchdog had recently closed barracks after legionella bacteria, which causes potentially fatal Legionnaires' disease, was found in the building plumbing systems.
GAO officials also said that only barracks with health care patients undergo water testing that could reveal legionella. They do not test water in other buildings "because they are not required to."
As of 2019, about 40% of active-duty service members were satisfied with military housing on base, including barracks, according to a survey cited in the report.
The military manages nearly 9,000 barracks worldwide, and last fiscal year nearly 280,000 service members lived in barracks.
The government office made 31 recommendations to the Defense Department, most of which deal with updating standards and keeping better track of facilities.
The Defense Department agreed with 23 of the recommendations and partially agreed with eight, and all recommendations are still open and will be updated when the agency takes actions in response to the recommendations.
Link to full article here.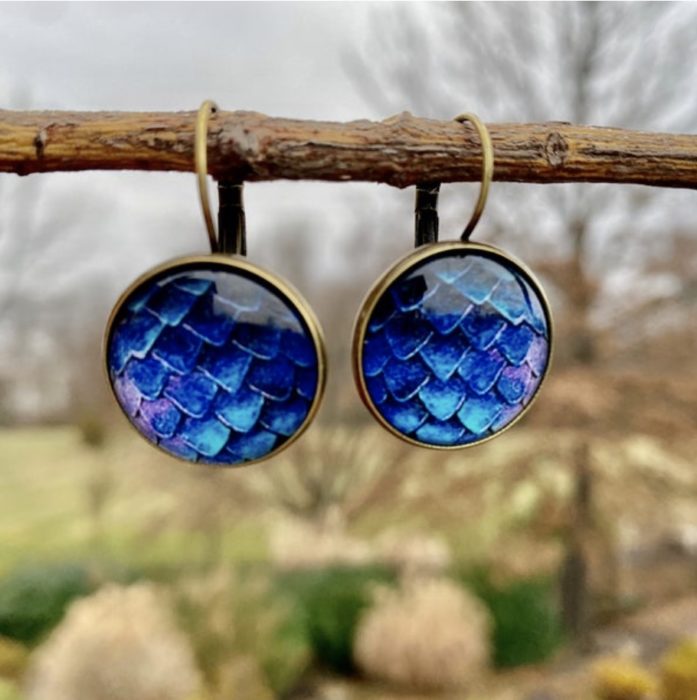 The Lemonade Mermaid Store
Unique gifts for Land or Sea Mermaids, Mer-pets and Little Mermaids!
Left: Our signature Blue Fins Earrings