The following is from Gallup News.
The 32% of Americans who say they trust the mass media "a great deal" or "a fair amount" to report the news in a full, fair and accurate way ties Gallup's lowest historical reading, previously recorded in 2016.
Although trust in media currently matches the historical low, it was statistically similar in 2021 (36%) and 2022 (34%).
Another 29% of U.S. adults have "not very much" trust, while a record-high 39% register "none at all."
Nearly four in 10 Americans who completely lack confidence in the media is the highest on record by one percentage point. It is 12 points higher than the 2016 reading, which came amid sharp criticism of the media from then-presidential candidate Donald Trump -- making the current assessment of the media the grimmest in Gallup's history.
In 2016, U.S. adults were most likely to say they had "not very much" trust (41%).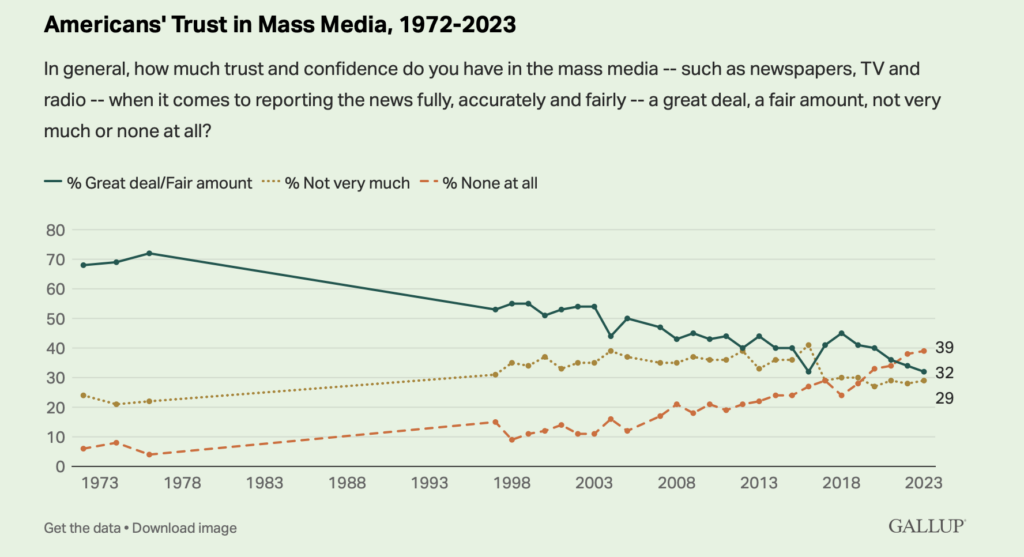 The latest poll, conducted Sept. 1-23, marks just the second time, along with last year, that the share of Americans who have no confidence at all in the media has surpassed the percentage with a great deal or fair amount of trust.
Democrats' Trust in Media Down, Lowest Since 2016
Democrats' confidence in the mass media has consistently outpaced Republicans', but the latest gap of 47 points is the narrowest since 2016.
Democrats' trust in the media has fallen 12 points over the past year, to 58%, and compares with 11% among Republicans and 29% among independents.
The gap in partisans' media confidence was largest from 2017 through 2022.
During that period, Democrats' trust was above its trend average of 64%, while Republicans' and independents' confidence were each below their averages (33% and 44%, respectively).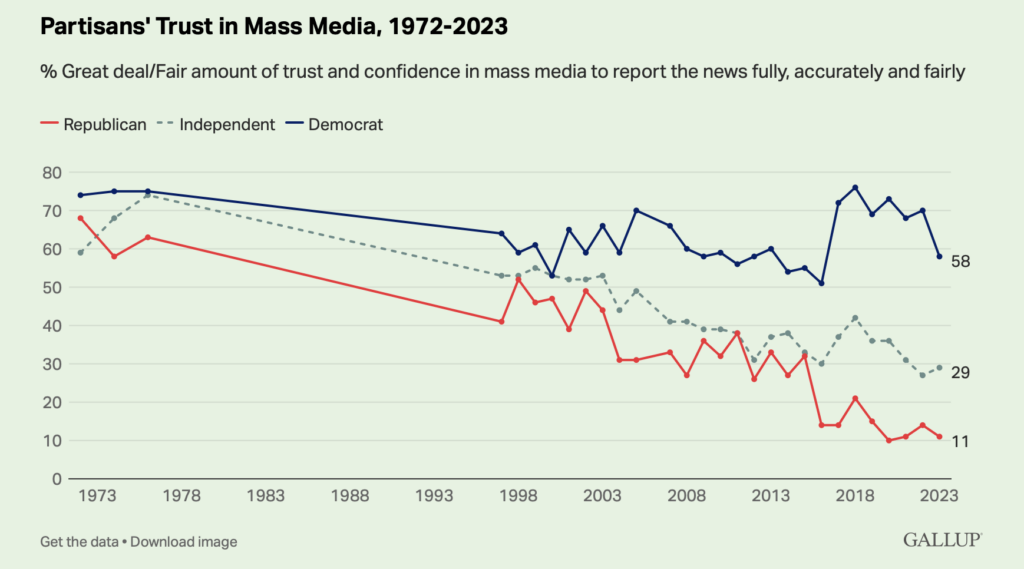 Aggregated data last year showed that young Democrats trust the media far less than older Democrats, while Republicans are less varied in their views by age group.
Read full article here.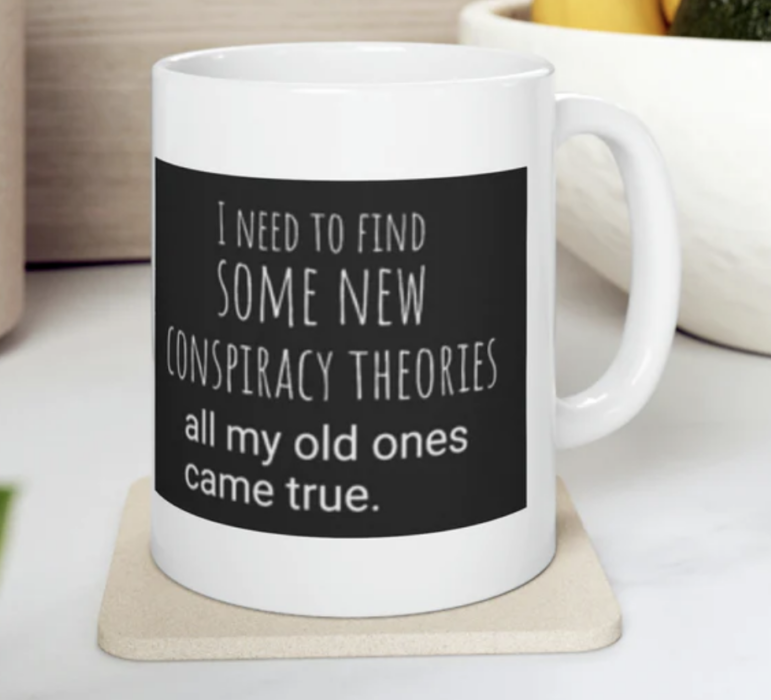 Visit The Sharyl Attkisson Store today
Unique gifts for independent thinkers
Proceeds benefit independent journalism