The best rating Americans give among 16 federal agencies is 18% who say the Postal Service is doing an "excellent" job. The IRS, Federal Reserve, VA, State Dept., EPA, and Justice Dept. get the worst numbers with just 6% to 8% of Americans rating them as "excellent."
The following is from Gallup News.
Of 16 federal government agencies and departments included in the latest Gallup survey, just four receive positive job-performance ratings from a majority of Americans, making 2023 the third consecutive year of relatively low readings.
The U.S. Postal Service (62%), the Secret Service (55%), the Department of Defense (53%) and NASA (52%) are each evaluated as "excellent" or "good" by more than half of U.S. adults.
At the same time, majorities of Americans rate the other 12 government agencies as "only fair" or "poor."
The IRS is viewed in the lowest regard, with 30% positive and 70% negative ratings, while the Veterans Administration (VA), Department of Justice, Environmental Protection Agency (EPA), Federal Reserve Board, and Food and Drug Administration (FDA) are not far behind, with 32% to 38% rating them positively.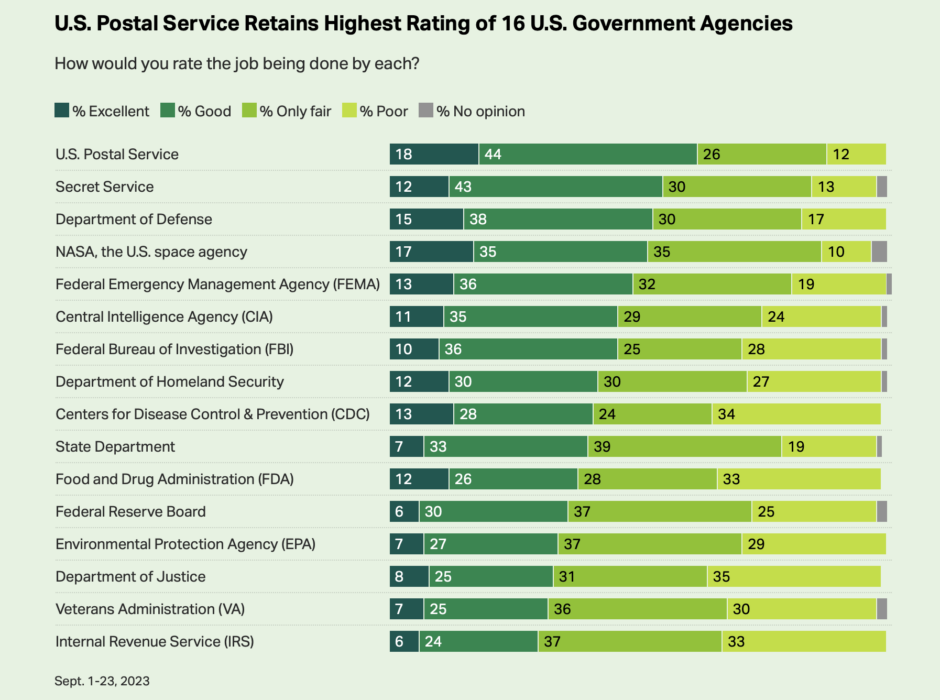 Six other government entities garner positive ratings ranging from 40% to 49% in the Sept. 1-23 Gallup poll -- the State Department, Centers for Disease Control and Prevention (CDC), Department of Homeland Security, FBI, CIA and Federal Emergency Management Agency (FEMA).
With the exception of NASA, which has been tracked since 1990, Gallup has periodically asked Americans to rate a variety of federal agencies and departments since 2003, though the trends for half of the agencies started in 2009 or later.
Many agency ratings dropped sharply between 2019 and 2021, and none have returned to their pre-pandemic levels.
The USPS is the only agency of the 16 that has enjoyed majority-level positive ratings since 2003.
Most of the current ratings are at or below the trend averages, and nine of the 16 agencies are at or near their lowest points in the trend.
Read full article here.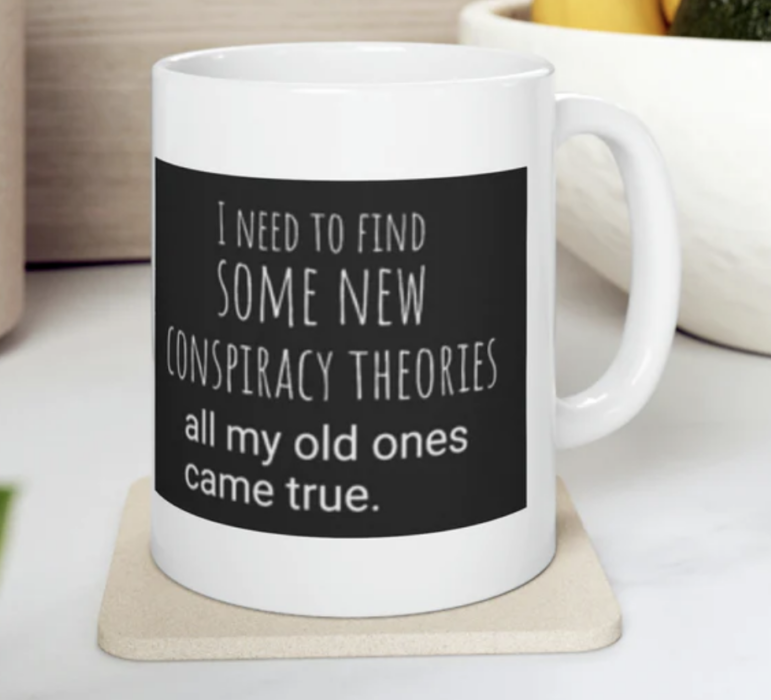 Visit The Sharyl Attkisson Store today
Unique gifts for independent thinkers
Proceeds benefit independent journalism