The following is an excerpt from Politico.
America's most influential doctors' group once marched in lock-step with Republicans, joining forces to try to keep government out of medicine.
But now, as public health gets sucked into the culture wars, the American Medical Association (AMA) has become a leading voice opposing GOP policies on everything from abortion and transgender care to gun rights and climate change.
And Republicans are firing back with charges that the 176-year-old physicians' organization is practicing "wokeism."
The rift over social issues is threatening to undercut the AMA's clout on the bread-and-butter health care issues it typically lobbies on — such as how much doctors should get paid by Medicare, which the GOP-led House is planning to debate this fall.
And it's tainting the AMA's relationship with one group it's long been able to rely on as a staunch ally: Republican lawmakers who are doctors.
"They do have some issues and some credibility to regain with those who practice," said Rep. Greg Murphy, (R-N.C.), a urologist who co-chairs the GOP Doctors Caucus, citing disagreements over the AMA's "social justice and equity agenda."
The caucus tried to clear the air with their AMA colleagues at a January meeting in which they discussed the group's credibility among Republicans, but concerns remain.
The AMA says it's been forced to speak out against attacks on science as the Republican Party moves right.
The AMA says its positions on public health issues aren't undermining its lobbying clout.
"I don't think it's an issue at all … In spite of sometimes what are headline-grabbers, we really, I think, are being very effective at bringing people together," Ehrenfeld said.
But those in the rooms discussing provider policy on the Hill tell a different story.
Lobbyists who work on Capitol Hill on behalf of doctors, and the congressional staffers who meet with them, said those positions — as well as the AMA's support for abortion rights, transgender care, gun control and action to combat climate change — haven't gone over well with Republicans.
A lobbyist for health providers whom Politico granted anonymity to avoid damaging their relationship with the AMA said mentions of the group are "almost always met with an eye roll" in GOP offices.
The person added that, "the social issues just feel like they're eclipsing everything."
Another lobbyist representing another physician group, granted anonymity for the same reason, said their employer thinks twice about teaming with the AMA because of its reputation among conservatives.
Checks and 'existential threats'
The AMA's ability to keep Republicans on its side, even as it opposes many of the party's policies, could have far-reaching ramifications not only for doctors' pay but also for patients.
The group has repeatedly warned that Medicare payment cuts would lead doctors to cease treating Medicare patients — though the vast majority of non-pediatric physicians remain part of the government program — or could lead doctors to close their practices.
In his farewell address, [AMA President Jack] Resneck called the possibility that Congress will allow cuts to Medicare reimbursements "existential threats to our profession and to our patients."
It's a major reason why the AMA's political action committee continues to give generously to GOP candidates who oppose its stances on abortion and other polarizing health issues. (Continued...)
Read full article here.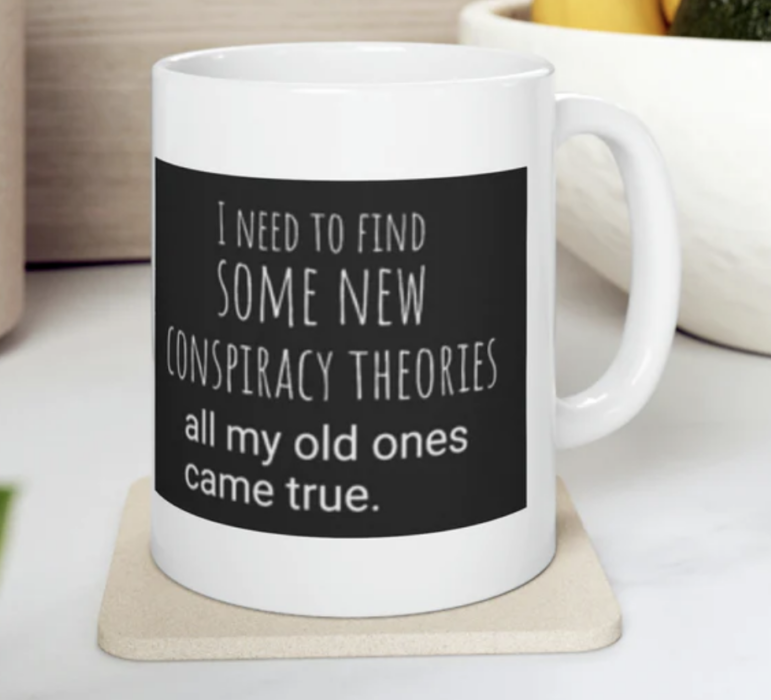 Visit The Sharyl Attkisson Store today
Unique gifts for independent thinkers
Proceeds benefit independent journalism