The following is from Just The News.
The failure of American and Israeli intelligence to detect the Hamas attack on Israel coupled with the rising number of suspected terrorists at the U.S. border are raising national security concerns inside the United States.
Signs of the alarm were evident Monday when U.S. Customs and Border Protection issued a "lookout" for males between 16 and 40, with one-way tickets to Jordan, and purchased last minute. The agency told staff the alert was being issued out of an abundance of caution, and not about any specific threat.
Still, the staggering loss from the Hamas attack Saturday in Israel, resonated across security circles worldwide.
The death toll was close to 1,300 Israelis, as of Monday afternoon. There were 11 Americans killed, President Joe Biden announced.
Biden administration officials have pushed back on characterizing the missed attack plot as an intelligence failure despite the fact that there are currently 18 intelligence gathering agencies across the U.S. government.
On Monday, former House Speaker Kevin McCarthy described the Hamas attack as an "overwhelming intelligence failure."
"Looking at our own intelligence failures, we have to look to our border. In 2019, there were zero arrests of people on the FBI terrorist watchlist trying to come across our border. Just in this year alone, they're 151 from 160 different countries," McCarthy said.
"In my own state, we caught two coming from Yemen on the terrorist watchlist; from China and others. Why are they coming to America? What do they have planned and who are they communicating with?"
Experts have said Israeli intelligence failed by not picking up the plot in advance.
"No national intelligence agency is omniscient or flawless, but this is just a colossal failure," said Bruce Hoffman, a senior fellow for counterterrorism and homeland security at the Council on Foreign Relations, according to National Public Radio.
Former Israeli National Security Advisor Eyal Hulata told Reuters that Hamas had been planning the attack for a long time.
"Obviously this is a very coordinated attack, and unfortunately they were able to surprise us tactically and cause devastating damage," Hulata said.
In fiscal year 2023, there has been a record amount of suspected terrorists encountered by U.S. border enforcement, according to U.S. Customs and Border Protection data. There was a 15% increase in the number of suspected terrorists apprehended at the border from July through August. CBP has not made the final September data public yet.
McCarthy argued the Biden administration has practiced a policy of appeasing Iran by paying "ransom" for hostages. He said doing so has empowered terrorists and the Iranian regime.
House Foreign Affairs Committee Chairman Mike McCaul (R-Texas) said the $6 billion in assets Iran can now tap as a result of the deal with the Biden administration could play a role in future attacks.
"We do know that Iran is behind this. They have financed this every step of the way, and they've trained these terrorists," he said in reaction to the Hamas attack.
"I'm also concerned about the $6 billion in lifted sanctions that [will go] into Iran. I don't think it played a part in this event. But it certainly could play a part in any future terror activities. We heard from the president of Iran. He's very clear, in his words, that 'I'm going to do whatever I want with that money.'"
The Senate Intelligence Committee released a redacted threat assessment on Sept. 20 that warned about Hamas in the context of the Iranian regime.
Iran is driven primarily to maintain the stability of the ruling regime and minimize outside influence-namely from the United States-in its internal affairs.
Iran is also a major state sponsor of terrorism around the world and has supported various proxies and partner groups to include Hezbollah and Hamas. Iran also aims to develop a nuclear weapon. Iran has growing intelligence and CI capabilities to advance its geopolitical objectives.
However, Iranian intelligence organizations conduct intelligence activities mostly in permissive and semi-permissive Middle Eastern countries rather than in the United States.
Read full article here.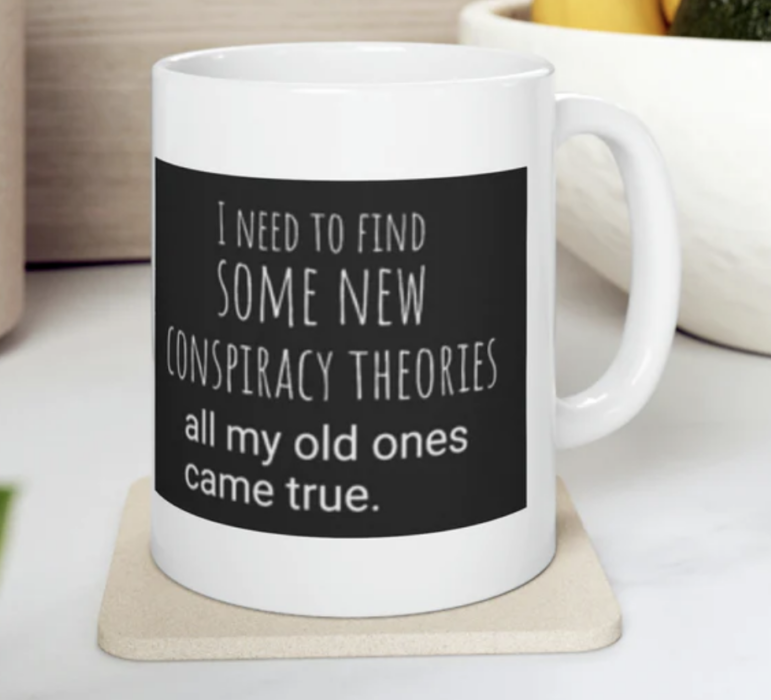 Visit The Sharyl Attkisson Store today
Unique gifts for independent thinkers
Proceeds benefit independent journalism