The following is from Gallup News.
WASHINGTON, D.C. -- Americans are more negative about U.S. progress in dealing with the problem of illegal drugs than at any prior point in Gallup's trend, which dates back to 1972.
For the first time, a majority of U.S. adults, 52%, say the U.S. has lost ground in coping with the illegal drug problem, while a record-low 24% say it has made progress.
Another 23% believe it has stood still.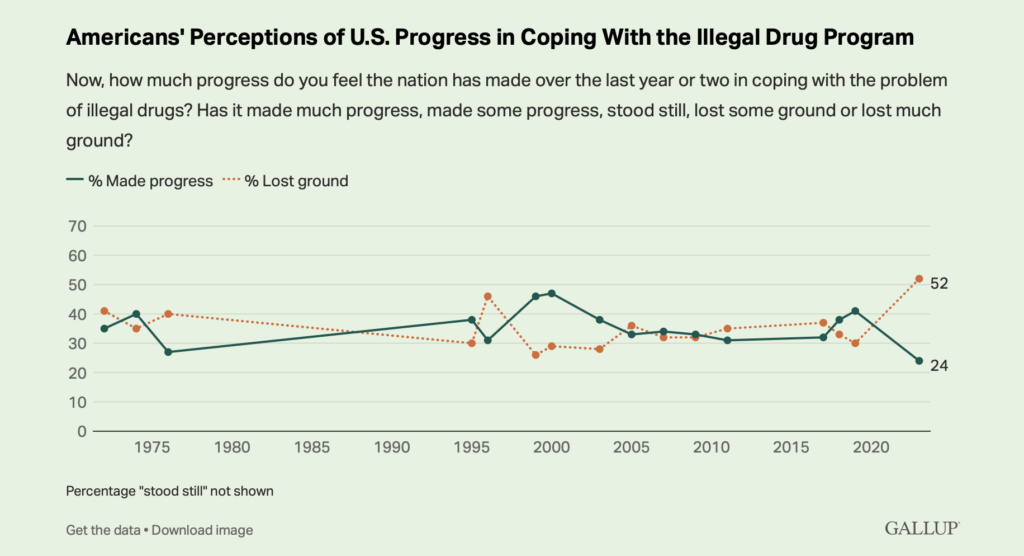 Drug overdose deaths in the U.S. have risen sharply in recent years, with much of the increase due to synthetic opioids like fentanyl. But overdoses linked to other types of drugs, including cocaine and methamphetamines, have also grown since 2019.
Gallup has updated its trend on progress in addressing the illegal drug problem periodically since the mid-1990s, after some initial measurements in the 1970s showed mixed views on the question.
The latest results, from Gallup's Oct. 2-23 Crime survey, mark a sharp reversal from the prior reading in 2019.
At that time, more Americans were optimistic that progress was being made (41%) than believed the U.S. was losing ground (30%) in the effort.
For most other recent readings, Americans were divided as to whether things were improving or getting worse.
The public was most optimistic about the nation's coping with illegal drugs in 1999 and 2000, when an average of 47% believed the U.S. was making progress on the issue. (Continued...)
Read more here.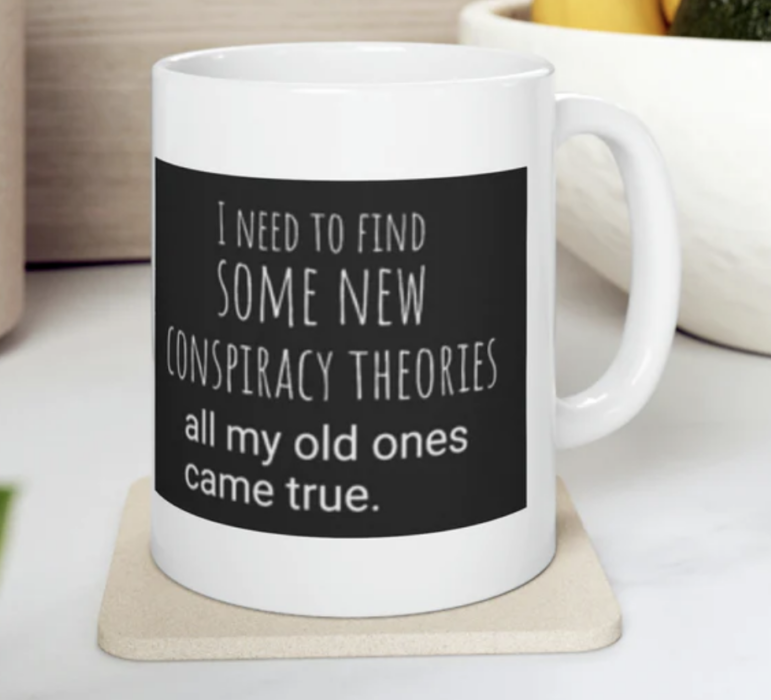 Visit The Sharyl Attkisson Store today
Unique gifts for independent thinkers
Proceeds benefit independent journalism