More than three-quarters of voters expect abortion to be an important issue in the 2024 election, and Democrats hold an 11-point advantage on the issue.
That's according to the latest Rasmussen Reports.
The survey finds that 47% of likely U.S. voters trust Democrats more to handle abortion, while 36% trust Republicans more. Another 17% are undecided.
In May, Democrats led by three points on the abortion issue.
Seventy-seven percent (77%) believe the issue of abortion will be important in the 2024 presidential election, including 48% who think it will be "very important."
Only 21% don't think abortion will be an important issue next year.
Fifty-four percent (54%) of voters consider themselves generally pro-choice on the issue of abortion, while 38% view themselves as pro-life. In June 2022, 52% of voters identified as pro-choice.
Seventy-five percent (75%) of Democrats consider themselves pro-choice, as do 33% of Republicans and 53% of voters not affiliated with either major party.
Sixty percent (60%) of Republicans, 20% of Democrats and 36% of unaffiliated voters identify as pro-life.
As one might expect, there is a significant "gender gap" on the abortion issue, with more women voters (60%) than men (47%) considering themselves pro-choice.
While men are evenly divided over which party they trust more to handle abortion, women voters favor Democrats on the issue by a 20-point margin, 52% to 32%.
To see survey question wording, click here.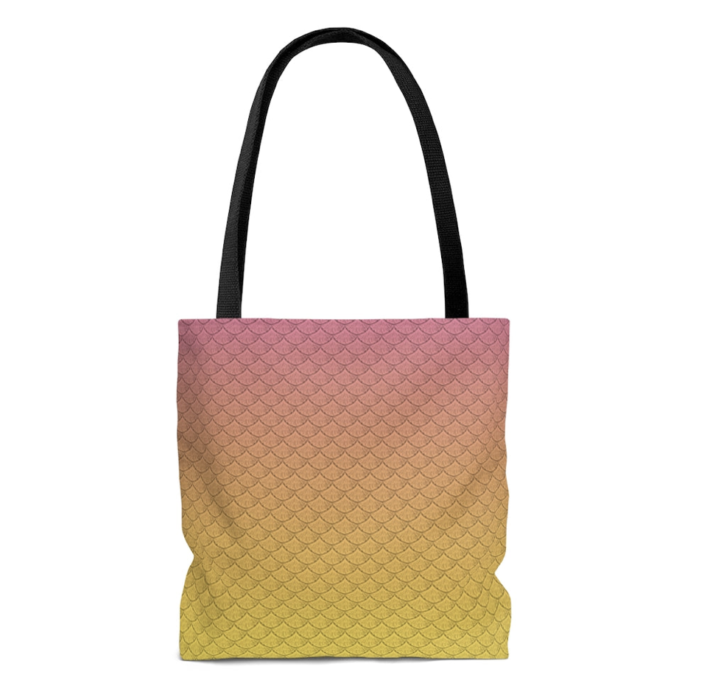 The Lemonade Mermaid Store
Unique gifts for Land or Sea Mermaids, Mer-pets and Little Mermaids!
Left: Our signature Fish Scales design tote bag in Citrus