A shortage of chemotherapy medicine used to treat cancer patients is forcing doctors to make rationing choices, cutting back on how much is used, and deciding which patients do or don't get it. Lisa Fletcher reports on what's behind the supply problem.
The following is a transcript of a report from "Full Measure with Sharyl Attkisson." Watch the video by clicking the link at the end of the page.
Carla Magarity retired to Richmond, Virginia in 2018, after a 38-year career in the health insurance industry. Shortly after, a cancer diagnosis turned her life upside-down.
Carla Magarity: I felt something not right in my lower abdomen. Saw a gynecologist. He sent me to an oncologist surgeon. He said, "It's likely you have ovarian cancer."
When Magaraty's health didn't improve after her first round of treatment, her doctor ordered a chemotherapy regimen based on a drug called carboplatin.
Magarity: I showed up in May to have my chemo, to find out there's a national shortage of carboplatin.
Lisa: How critical is your chemotherapy to your survival?
Magarity: It's everything.
Doctors say carboplatin and another chemotherapy drug called cisplatin are the backbone of cancer treatment drugs in America. The U.S. gets most of the two medicines from China and India. And there's been a shortage of both since late 2022.
That's because late last year, the FDA inspected the pharmaceutical plant in India, responsible for making about half of the U.S. supply of the drugs, and stopped importation after observing quality control procedures were "not fully followed," and a lack of "procedures designed to prevent" "contamination of drug products," among other issues.
At about $20 a vial, both carboplatin and cisplatin are generic and not profitable compared to on-patent, name-brand drugs. So despite the high global demand, few companies produce them.
Rosemary Gibson is the author of "China RX," an exposé on America's reliance on foreign drug manufacturing. Gibson says nothing meaningful has been done to make the U.S. drug supply more independent of its adversaries.
Gibson: The current system is very profitable to certain special interests. There's a handful of American companies that go out around the world, and they scour the earth looking for the cheapest generic drugs — cancer treatments or antibiotics. It drives out the good companies.
Lisa: What are patients to do? What are doctors to do?
Gibson: Doctors ration. And some patients may have to postpone treatment.
A recent survey of cancer treatment centers across the country revealed the depth of the shortage, with more than 90% of the clinics surveyed missing carboplatin, and 70% without cisplatin. That's leaving hospitals and clinics scrambling to find critical cancer drugs, and rationing them if they do.
Some cancer treatment centers have none of these drugs. Others, like the practice that Dr. Bonny Moore runs in Fredericksburg, Virginia, have limited supplies.
Dr. Bonny Moore: Normally, we don't have to plan that far out, because you don't keep weeks and weeks of drug here. You keep a couple of days. But with carboplatin and cisplatin, we have to plan accordingly.
It falls on Dr. Moore's pharmacist, Ricky Scanlon, to answer those questions, and try to stay one step ahead of need.
Ricky Scanlon: This is our ordering platform. It shows me all the different manufacturers that produce carboplatin that we have availability for. And as you see, they're all zero.
It's been like that for two weeks, says Scanlon.
Scanlon: Hold on. Wait. There's two that just popped up. I'm going to order these right now before someone else does.
A job some suggest would be easier if Americans could rely on these high-demand, generic drugs being made in facilities inspected and operated in the U.S.
Magarity: The long-term solution has to be to fix the dysfunction in the generic drug industry. Why we don't subsidize American pharmaceutical companies to make these drugs, and the FDA can make sure that they're being made correctly?
Since July, Carla Magarity hasn't been able to get carboplatin, so she was put on a less-desirable drug regimen meant to slow the growth of her ovarian cancer, as opposed to aggressively treating it.
Lisa: This is to span the gap until you can get back to the carboplatin, right?
Magarity: Yes.
Lisa: And when do you think that's going to happen?
Magarity: My doctor has a very small amount. His comment to me was, "I'm not holding my breath."
Lisa: What's a patient supposed to do with that?
Magarity: Write your will. Make sure you're ready to die. I have lived a good life. I would like to live more of it. There's no excuse for this. There's no way you can defend this.
Even as Magarity confronts her mortality, she says she's driven to make sure she and millions of other cancer patients are heard.
For Full Measure, I'm Lisa Fletcher in Midlothian, Virginia.
Watch story here.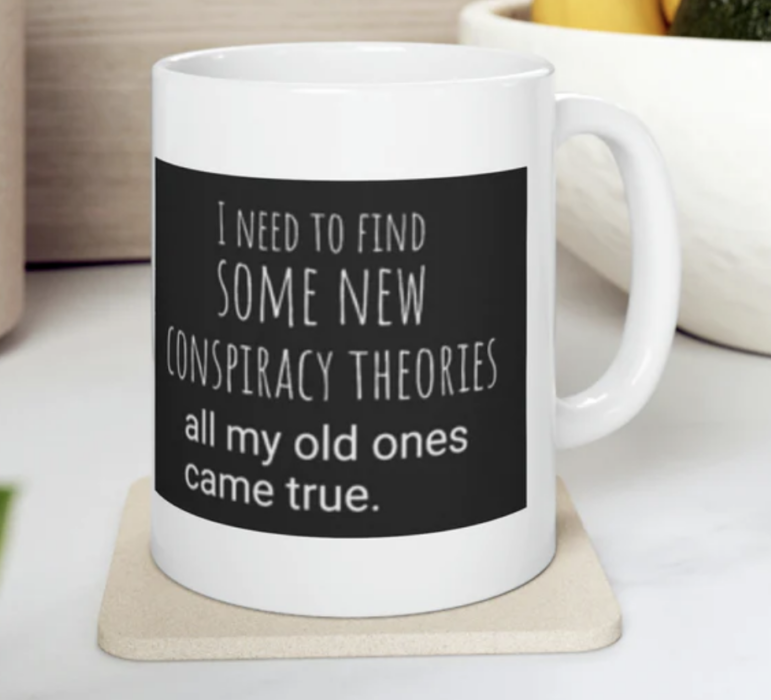 Visit The Sharyl Attkisson Store today
Unique gifts for independent thinkers
Proceeds benefit independent journalism