We begin with the Mideast war and the many American citizens still stuck in Palestinian-controlled territory or being held hostage. Some observers are urging Israel to put a hold on its counteroffensive against the Islamic extremist terrorist group Hamas, while the U.S. works to get more people out. Others insist that only benefits the terrorists. First, we hear from Adrienne Watson, spokesperson for the National Security Council and a special assistant to President Biden.
The following is a transcript of a report from "Full Measure with Sharyl Attkisson." Watch the video by clicking the link at the end of the page.
Sharyl: What can you tell us about the status of U.S. citizens who were in Palestinian-controlled Gaza?
Adrienne Watson: So, the President had a significant breakthrough this week where he negotiated directly and with our partners in the region for wounded Palestinians and foreign nationals, including American citizens, to be able to get out through the Rafah crossing, which is between Egypt and Gaza. There's roughly 400 American citizens we are trying to get out, and it is slow-going, but we feel really good about it, and we are excited to have had such a breakthrough though.
Sharyl: Are any of the Americans, as far as you know, physically being held by Hamas or is that a separate group?
Watson: There's a separate group that is, yes. So there are, I think, 10 Americans who are still being held by Hamas. They're the president's absolute top priority, and we have been working really hard to be able to get them out.
Sharyl: Any idea how long this could take? Is it the hope that in a matter of a couple of weeks this could be resolved, or might it take longer than that?
Watson: It's really fluid situation on the ground, so it could take many days. For now, we remain optimistic that it will take few days.
Sharyl: As the U.S. heavily supports both Ukraine and Israel, we literally, you could say, don't have the money to do it because we're operating under a debt and deficit. Not that we can't come up with money to send or aid to send. How do we maintain this? How is this sustainable?
Watson: I think, you know, these conflicts are intertwined with each other, and they are important. And I think Americans agree that history has shown, you know, we have to have terrorists pay a price. I think Americans agree on that front, and, you know, it's not something that is, you know, unfortunately it's not something that's restricted to those borders.
Sharyl: Does the border factor in — the border here in the U.S. — to the discussions, for those who worry that the illegal immigration and what they would call the border crisis are making us more vulnerable at a time like this, because of people who are coming into the U.S.? What would you say?
Watson: Well, you know, it's part of the supplemental that we are trying to pass. We have the border in it. Of course, I think, you know, any point of entry is something that the Department of Homeland Security and others kind of, you know, approach with a serious plan to protect against those threats. And so that's why we included it.
Sharyl: How do you see this ending, and how is it brought to an end?
Watson: Well, of course we are focused on the short term, on the immediate need right now. We are, you know — within that, we are also speaking with regional partners about what the long term looks like. As part of that conversation, we have talked about the United States, and you know, of course, our position, which is not that Palestinians should be permanently displaced. They should be able to return to their homes, even if they leave, as soon as possible. And talking about, of course, our support for a two-state solution.
Sharyl (on-camera): While the U.S. mulls over the path forward, there are active assessments under way to try to understand how both Israel and the U.S. missed all signs that a major attack was coming. John Hannah is a senior Fellow with the Jewish Institute for National Security of America and a former national security advisor who's worked under Democrat and Republican administrations. He largely blames U.S. policy toward Iran for emboldening the Islamic extremist terrorists of Hamas.
Sharyl: So you believe Iran is the main factor behind these terrorist groups and the actions they're taking in Israel today?
John Hannah: There's no question that Iran has built a network of terrorist armies across the Middle East, including, in this case, Hamas, which it has armed, trained, and funded right up to the minute of October the 7th, 2023, when 1,400 Israelis were massacred as a result of the Iranian-Hamas-Hezbollah genocidal project to kill the Jewish state.
Sharyl: Do we know how Iran specifically funds these terrorist organizations?
Hannah: Well, there's no question they do it through a lot of illicit activities and oil sales that unfortunately, in the last several years, the Biden administration has really taken its foot off the pedal of enforcing the maximum sanctions that President Trump had instituted after leaving the Iran nuclear deal. So Iran is now selling nearly as much oil on the market, primarily to our major enemy in China, as it has at any point in the last five years.
Sharyl: One top Israeli official told me off-camera that this attack on Israel by Hamas would not have happened, he thinks, if President Trump were in office. What are your thoughts on that?
Hannah: It's really hard to go back with those kinds of counterfactuals. I think you've just got to look at the set of facts you have. But I also have to say that President Biden's, as good as he's been supporting Israel in this crisis, he's been equally as bad over the last two years in empowering the Islamic Republic of Iran to be able to fund and train and arm these proxies to an extent where they're capable and they actually believe they can undertake these kinds of attacks and not suffer catastrophic consequences. I don't believe from the Iranians or from many of their proxies, there's adequate fear of what cost they may have to pay as a result of these kinds of atrocities. And that includes a lack of fear of the United States.
Sharyl: People may have heard that the Biden administration freed up billions of dollars in Iranian money that we had control of, or we had frozen. In other words, making money available to Iran. Additionally, that we traded or paid for hostages to be released from Iran, which is something that you always hear is not supposed to do because it encourages the taking of hostages. Are these things factors you think that may have played a role in Iran's empowerment and encouraging these terrorist groups?
Hannah: There's no question that the Biden administration's efforts to deescalate tensions with Iran, which included, unfortunately, mostly through lack of enforcement, massive sanctions relief, billions and billions of dollars. Whether it was through these hostage payments, whether it was the movement of money out of bank accounts in South Korea and Iraq, tens of billions of dollars into accounts that might have been available to Iran. And most importantly, this failure to enforce oil sanctions and allowing Iran to sell as much oil as it had, has every single day to China over the last several years, that that has dramatically increased the budgets available to Iran's revolutionary guards to spread this kind of mayhem and havoc across the Middle East.
Sharyl: We have thousands of agents operating overseas — FBI, CIA, military intelligence — whose job is to monitor and try to anticipate and prevent an attack like the one that occurred. We apparently didn't have a heads up or have any warning of this. The Israeli intelligence folks didn't have any warning. How concerned should we be that an event this big was missed by our Israeli and U.S. intelligence capabilities?
Hannah: Oh, I think this should be a four-alarm fire. As much of an alarm as 9/11, as after 9/11, for the American people and the American intelligence community. It was a striking failure. And we know from history that the American intelligence community is susceptible to precisely those kinds of dangers. We hope we've repaired those, and corrected some of those mistakes from 9/11. But it's obvious that the price of security and safety and freedom for our societies remains constant vigilance, constant self-examination. Do we have it right? And constant questioning to make sure that we're learning the lessons from the past.
Watch story here.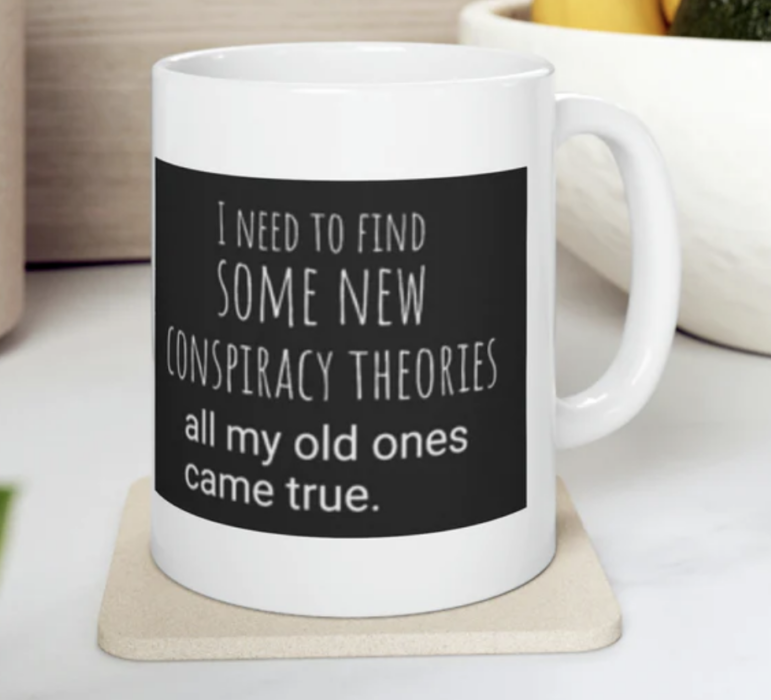 Visit The Sharyl Attkisson Store today
Unique gifts for independent thinkers
Proceeds benefit independent journalism