Binge watch a diverse collection of original news stories and investigations!
Quick Links
Use the following links to quickly jump to your section of choice.
---
Border, National Security, Immigration & Terrorism

Search for Spies:  Feb. 5, 2023 We've long reported about the need to protect American technology amid Chinese efforts to steal it.  But today's cover story makes the case for the possibility that the way we're doing it is causing more harm than good and leading to innocent scientists being charged as spies. 
January 6th:  Jan. 8, 2023 The Jan 6 riots that took place in 2021 at the U.S. Capitol have become one of the most-prosecuted events in U.S. history.  One side claims it was an "insurrection," a bigger threat to America than the 9/11 Islamic extremist terrorist.  The other side claims Trump supporters have been unfairly targeted. Today, we look at a little-reported facet of the fallout after J-6.
NATO Rising:  Sept. 18, 2022 We are the first American media crew permitted to take an inside look at the NATO Allied Air Command in Germany.  You might be surprised by their analysis of the threat Russia now poses to the rest of the world.
The Border:  Sept. 11, 2022 The latest in the current border crisis from Eagle Pass, Texas where there are record numbers of illegal border crossings and immigrant deaths.
FBI Misses: Jan. 16, 2022 There's been a long and disturbing string of mass killers who had crossed the FBI's radar, or even been interviewed by agents, prior to the attacks.
Bad for Business: Oct. 17, 2021 The strange Covid case of the border being open to illegal immigrants but closed to legal tourists, costing U.S. border businesses $19 billion a year
Border Chaos: Sept. 12, 2021 Record numbers of illegal border crossings combined with Covid create a perfect storm of chaos.
Border Shift: March 7, 2021 We investigate developing border crisis and the reversal of Trump's get-tough policies  
Wall/No Wall: March 14, 2021 Our investigation finds devastating results after President Biden halted construction of Trump's border wall overnight-- with no wind-down.
Sanctuary Payback: Oct. 25, 2020 We investigate what ever happened to the Trump administration threat to withhold taxpayer money from sanctuary cities.
The Border: Sept. 13, 2020 What's really happening on the border as we move into the 2020 election?
The Caribbean Border: Jan. 5, 2020 On patrol along a lesser-known Southern U.S. border
The Kids: Dec. 22, 2019 Mexican cartels are recruiting tens of thousands of high school teens on both sides of the border to move drugs.
Seeking The Wall: Nov. 17, 2019 What are the true facts when it comes to measuring how much border wall has been built under President Trump?
The Danish Debate: Nov. 3, 2019 How an anti-Muslim politician in Denmark is ignited a very American free speech debate.
Desert Eyes: Oct. 20, 2019 One Arizona county has nearly eliminated drug trafficking by Mexican cartels without spending a lot of money, without the feds, and without a wall.
Irish Brexit: Sept. 29, 2019 The Emerald Isle faces a special complication when it comes to Brexit.
Not Yet, Brexit: Sept. 22, 2019 What's taking so long with the British exit from the European Union? And what does it have to do with us?
The Greek Burden: Sept. 8, 2019 Europe is suffering an illegal immigration and refugee crisis and the debate sounds a lot like ours.
Saved in America: Dec. 2, 2018 American girls trafficked as sex slaves become fallout from border crime.
Anti-Sanctuary Cities: Sept. 16, 2018 The movement against sanctuary cities and the true crime statistics attributed to illegal immigrants.
Anti-Sanctuary City: March 4, 2018 One of the most unexpected finds along the southern border: a primarily Hispanic town that is against sanctuary cities.
Border Security: Dec. 3, 2017 An eye-opening ride-along on the southern border with the men and women protecting us.
China Rising: Nov. 19, 2017 China's massive "One Belt One Road" initiative is raising its profile in places the U.S. needs to remain strong and influential.
Lone Survivor: Oct. 29, 2017 Why is former ICE agent Victor Avila being treated like an outcast after he was shot in an attack by Mexican drug cartels?
The New Front: Sept. 24, 2017 Why we should be paying more attention to the Philippines as ISIS moves in.
The Wall: Sept. 17, 2017 What's up with the border wall? We go to the Tex-Mex border and find out.
Korean Conflict: Sept. 10, 2017 No spin coverage from the Korean peninsula explaining what's happening and why we should be paying attention. Part 2
The Surveillance State: July 2, 2017 With recent revelations about alleged politically motivated intel gathering, has our government overstepped its bounds?
Fast and Furious: June 25, 2017 Six years after my first interview with ATF Special Agent John Dodson, he tells about the ongoing investigation and what happened to him after he blew the whistle.
Sanctuary Showdown: Feb. 5, 2017 The "CFO of the Dept. of Justice," Rep. John Culberson (R-Texas) talks about the plan to withhold funds from sanctuary cities.
Sanctuary Cities: Jan. 22, 2017 The looming battle over sanctuary cities that protect illegal immigrants.
Foreign Threats: Jan. 15, 2017 What are the biggest foreign threats facing a Trump administration, and why does a top former Obama official say we became less safe under the Obama administration?
European Disunion: Dec. 11, 2016 The E.U. Ambassador to the U.S. discusses Europe's immigration and refugee crisis. What can America learn from their efforts to control their borders?
Run for the Border: Dec. 4, 2016 A United Nations of illegal immigrants is rushing the border ahead of Trump's inauguration.
The Cost of Terror: Sept. 11, 2016 What has been the cost to society and to taxpayers 15 years after 9/11?
The Missing: May 15, 2016 In Arizona, one medical examiner has taken on the grim task of identifying remains of the illegal immigrants who die while crossing the border.
Saudi Strain: April 24, 2016 Congress and 9/11 families push for a bill to let Saudi Arabia be sued in U.S. court for alleged ties to terrorism.
Tunnel Vision: April 3, 2016 What lies beneath the southern border is an astounding network of secret drug tunnels.
Syrian Refugees: April 3, 2016 A Republican bucks his own party and advocates for the U.S. accepting more Muslim refugees from Syria
Morocco: Tracking Terror: April 3, 2016: How the Muslim nation of Morocco has successfully battled terrorism.
Bordertown USA: March 20, 2016 Mexican drug cartels silently control parts of U.S. border towns, including Douglas, Arizona, in unimaginable ways.
Cuban Exodus: March 20, 2016 Our exclusive report reveals the avalanche of Cubans crossing into the U.S. through the southern border with Mexico.
Border Control Part 1: March 6, 2016 A revealing investigation of the porous southern U.S. border. Includes astonishing surveillance video showing cartel members crossing into Arizona.
Border Control Part 2: March 6, 2016 How easy it is for drug smugglers to cross into the U.S.
Guantanamo Bay: Feb. 28, 2016 Will President Obama be able to keep his promise to close Gitmo?
Paris: The New Normal: Feb. 14, 2016 Scott Thuman reports from Paris as the French seek normalcy after the latest terror attacks.
Euro Crisis:Feb. 7, 2016 As more desperate Muslim refugees flee war torn hotspots, Europe faces a crisis.
The Rape Game: Feb. 7, 2016 Scott Thuman reports on what police say is a dangerous criminal game played by Muslim immigrants in Europe.
Jihad Central: Dec. 6, 2016: Scott Thuman reports from an infamous mostly-Muslim neighborhood in Brussels that's at the nexus of Europe's terror activity.
28 Pages: Nov. 29, 2015 Democrats and Republicans alike question why the federal government is still keeping secret 28 pages from Congress' 9/11 report.
Sanctuary for Crime Part 1: Oct. 25, 2015 The U.S. government reports thousands of rapes, murders and other violent crimes committed by illegal immigrants in a short period of time.
Sanctuary for Crime Part 2: Oct. 25, 2015 Federal officials and advocates downplay the problem of violent crimes committed by illegal immigrants by the thousands.
Syria Policy Failures: Oct. 11, 2015 Former U.S. Ambassador to Syria reviews U.S. policy failures.
Euro Migrant Crisis: Oct. 11, 2015 With terrorists threatening to sneak in among refugees, a desperate situation worsens. Scott Thuman reports.
Coming to America: Oct. 11, 2015 A small town in Maine is inundated with Muslim immigrants and grapples with the cost and culture clash.

Health Related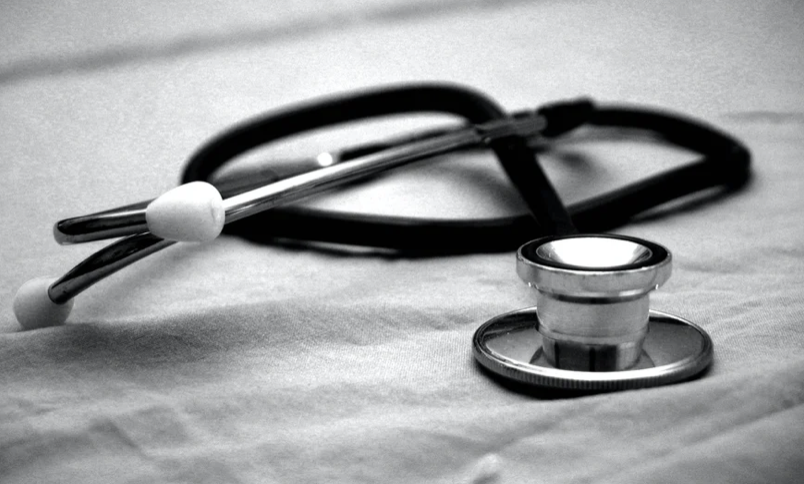 Power to Prescribe:  Feb 12, 2023 During Covid, thousands of people with legal prescriptions found their medicine blocked by the local pharmacy. Today, we hear both sides in a debate over medical freedom.
Hospital Mandates: Jan. 29, 2023: Today, our cover story comes from Houston where we have a rare group interview with medical professionals-turned-whistleblowers from the first hospital in the nation to require Covid vaccines.
Middlemen:  Dec. 18, 2022:  When it comes to drug prices, you may automatically think about the pharmacy, the insurance company, and the drugmaker. But there is an invisible middleman that's started to play an increasingly large role, impacting benefits for hundreds of millions of Americans.
Gabapentin:  Dec. 4, 2022:  A medicine that has quietly become one of the most widely-prescribed drugs in America; yet, is given mostly for illnesses it wasn't FDA-approved to treat.  Now some watchdogs share their concerns about the drug's alleged addictive qualities, and serious side effects, including drug overdoses.
Credibility Crisis:  Nov. 6, 2022: There are many hot-button topics in the 2022 midterm elections that are in some way linked to the Government's Covid response.  We confront one of the thorniest issues to arise from the pandemic: the massive loss of credibility in our top public health agencies.
Science Wars: April 10, 2022: Dr. Jay Bhattacharya is one of the prominent scientists put in the crosshairs in a smear campaign launched by public health officials during the Covid pandemic.
Mind Games (update):  March 20, 2022:  A great hope for Alzheimer's -- and the FDA's approval of the drug against the advice of all its advisers -- have fallen under increasing criticism.
Paging Dr. Dye on Covid: Feb. 6, 2022: The top virologist at Ft. Detrick's U.S. Army Medical Research Institute of Infectious Diseases (USAMRIID) has a better track record than most on Covid, and talks with us about vaccines, natural immunity, and what's next.
Vaccine Mandates: Oct. 10, 2021: The first federal vaccine mandate for the general population is coming soon. But not without a fight.
Amish Covid: Oct. 10, 2021: The Amish say they reached herd immunity against Covid without hospitalization, medicines, masks or vaccines.
Miscounting Covid deaths: Sept. 19, 2021: An original investigation finds Covid-19 deaths could be widely over-counted.
Mind Game: May 23, 2021: Is it the first cure for early Alzheimer's disease? Or an overpriced imposter?
Sour Notes: Feb. 28, 2021: The Covid-19 shutdowns may have forever changed Music City and the future of country music
CDC Disinformation on Covid-19 Vaccine: Jan. 31, 2021: When Rep. Thomas Massie caught CDC's top scientists on immunology distributing disinformation about whether studies showed vaccines are effective for people who already had Covid-19, he tried to get them to correct their error. It wasn't easy.
Evolving Science: Jan. 18, 2021: Virologist Dr. John Dye of the US Army Research Instiution of Infectious Diseases has some surprise answers to questions about Covid-19 and the vaccines.
Covid's Last Stand: Dec. 2020: The surprise wasn't that it took Ekalaka, Montana so long to get its first case of Covid; it's how they handled it once they did.
Hydroxycholoroquine: May 17, 2020: We follow the money behind the media-driven debate over using the anti-malaria pill hydroxychloroquine for coronavirus
Research Ethics: May 10, 2020: Is a medical device offered to prison inmates an unapproved experiment on humans? 
The Antibodies: April 19, 2020: One of the first coronavirus antibody tests aims to tell us how many already had Covid-19 but never knew it. 
The Chief Virologist: April 12, 2020: Q-and-A about coronavirus with the chief virologist at the U.S. Army medical research labs at Ft. Detrick, Maryland.
Battling Coronavirus: April 5, 2020: A unique tour of the U.S. Army medical research labs at Ft. Detrick, Maryland.
The North Carolina Project: March 1, 2020: North Carolina learns that slashing health care costs is simple. But not easy.
5G Whiz: Sept. 15, 2019: What are the health risks of the new mobile phone and computer technology?
The Pill Pitch: April 14, 2019: The controversy and possibly harm caused by TV advertising of prescription drugs.
The Montana Solution: Feb. 3, 2019: One senior citizen went up against the hospital and insurance industries and solved Montana's health care crisis. Could national costs be slashed the same way?
The Vaccine Debate: Jan. 6, 2019: A shocking admission from a pro-vaccine government scientist who says vaccines can cause autism, after all, in "exceptional" cases.
Blurred Vision: Dec. 9, 2018: Government scientists accused of the worst kind of conflicts of interest in a major story about moderate drinking.
The Statin Wars: Nov. 4, 2018 Who's behind the government guidelines and deciding what's good for us?
The Forgotten Tobacco Wars: Sept. 23, 2018 Decades later, cigarette lawsuits are quietly being fought by the thousands in Florida.
Ryan's Story: May 13, 2018 The undertold story of Traumatic Brain Injury commonly found--yet widely ignored--in our troops. Part 2
Short on Time: April 22, 2018 The incredible story of unethical human experiments conducted by a researcher who was dying of cancer. Did his herpes vaccine damage innocent patients--or help them?
MRI dye: April 15, 2018 A follow up to our groundbreaking report on the dangers of MRI dye and what happened to Chuck. Norris' wife.
Outside Obamacare: Feb. 11, 2018 Three new doctor-patient models that go around Obamacare and the traditional health insurance system.
Zika "Crisis": Dec. 10, 2017 CDC predicted Puerto Rico would have an epidemic of 700,000 serious cases of Zika. Fortunately, they were wildly off the mark. But why? And what happened to all of our tax money?
Zombiecare: Oct. 8, 2017 With Obamacare now among the walking dead, what's a patient to do?
MRI Dangers? June 11, 2017 FDA says there's no reason to worry about reactions to toxic metal in MRI contrast "dye" but some doctors and patients, including Chuck Norris' wife, disagree.
Suddenly Frozen: June 4, 2017 CDC isn't saying much about a polio-like virus that's paralyzed hundreds of U.S. children.
Prescription Drug Prices: March 19, 2017 We dig into the mystery surrounding how prescription medicine is priced and find some surprising cost-saving tips.
Vaccine Policy: Feb. 19, 2017 Robert De Niro and Robert F. Kennedy, Jr. join to push for an independent scientific commission to examine vaccine safety.
Blind Ambition: Feb. 5, 2017 An update on the story I broke in 2005 about the possible link between Viagra (and other ED drugs) and blindness.
Trumpcare: Jan. 29, 2017 An interview with Sen. Charles Grassley on what may come next.
The End of Obamacare: Jan. 8, 2017 A review of why Obamacare died... and what's next.
SuperBugs: Dec. 4, 2016 The rise of antibiotic-resistant super bugs and why the government doesn't require hospital to report their outbreaks.
Obamacare: Critical Condition: Oct. 30, 2016 Amid "catastrophic" rate hikes, why Obamacare isn't working and why experts say it can't.
Zika: June 19, 2016 What will $2 billion tax dollars be spent on? Is it really necessary--and how big of a threat to the U.S. is the Zika virus?
Doctors at Risk: June 5, 2016 At more than 60 hospitals, patients are being cared for by doctors working far outside the normal limits for number of consecutive hours they should work...to see if more of the patients ultimately die. And the patients aren't being told. It's the iCOMPARE study.
Bitter Pills: May 1, 2016 Did Johnson & Johnson cover up devastating alleged side effect in widely-misprescribed drug Risperdal: boys growing women's breasts?
Cadillac Tax: March 27, 2016 How citizen journalist Rich Weinstein uncovered videos of Obamacare architects admitting they fooled the American public and sold them a bill of goods--secretly imposing a huge, new tax on work insurance policies.
Human Testing: Feb. 28, 2016 Did federal government and prestigious hospitals and universities experiment on premature babies without telling the parents?
Health Costs: Feb. 21, 2016 We partnered with Pioneer Institute to see how easy it is to comparison shop for medical procedures and uncovered astounding price disparities.
Costly Care: Jan. 21, 2016 Under Obamacare, with premiums and deductibles skyrocketing for millions, there's a new class of uninsured
Viral Threat: Dec. 13, 2015 The CDC is largely mum on an epidemic of paralyzing and sometimes deadly polio-like cases of EV-D68 and AFM
Other
Election Questions:  May 14, 2023.  Donald Trump claims the 2020 Presidential election was stolen from him. Joe Biden says 60 election challenges were dismissed by courts because they had no merit.  As head towards a potential rematch in 2024, our team investigates and highlights a few notable cases of irregularities and dissect how voter fraud can happen.
Financial Fears: May 7, 2023  Three of the four biggest bank failures in U.S. history have occurred this year, including First Republic Bank, just this past week.  America's bank regulators are working nonstop behind the scenes to avert financial crisis, but the question is how does this keep happening with so much money and effort spent over the last 100 years to avoid calamity?
Media Literacy: April 23, 2023 Nolan Higdon, a professor of history and communication, studies the big picture when it comes to true media literacy — not telling people who to believe, but expanding their minds to understand the nature of information and those who shape or manipulate it.
Silent Majority:  April 16, 2023  Asians in America on average are better educated, happier in their careers, more dedicated to family, and earn more money.  But with this success story comes a price. Today we look at the tension between Asian-Americans and other minorities.
Woke Investing: April 2, 2023 Many financial institutions have been engaging in: ESG. It stands for Environmental, Social, and Governance. Some call it "woke investing." It means pushing or even forcing others to support policy positions on issues like the environment. Now there's growing backlash. 
Gun Control: March 26, 2023  A major Supreme Court decision on the Second Amendment last year ignited movements across the country in some cases to crack down on gun ownership, in other cases to loosen up gun controls. We visit San Jose, California which recently became the first city in the nation to pass a law requiring gun insurance and annual gun fees paid to a nonprofit.  
Animal Emergency: March 12, 2023  Across the country today, there are more sick animals than there are veterinarians to care for them. That's today's cover story: how the covid pandemic pet boom has been followed by the great veterinary shortage.
Food Solar: Jan. 22, 2023  Tension in America's breadbasket as a growing number of food farms are being gobbled up by solar farms. We head to Wisconsin where some rural landscapes are becoming a shiny sea of solar panels.
Brexit: Dec. 11, 2022  We return to the once mighty empire of England to see how the historic breakup with the European Union known as Brexit is going, and how the Brits are fairing amongst all the recent political turmoil within the country. 
German Chips: Nov. 13, 2022  We take a deep dive into a topic you've probably heard mentioned a lot since the Covid chaos: the global computer chip shortage.
Political Riser:October 30, 2022  Meet Deqa Dhalac. She's running for state office, and, if she wins, it will be the first time a Somali-born person has been elected to Maine's legislature.
Energy Crisis: Oct. 16, 2022  Europe is rationing power and on the cusp of shortages and blackouts, worrying about citizens literally freezing over the winter.  We travel to the United Kingdom and Germany, where experts say their experience is a warning of what may come here, as the U.S. follows in their green energy footsteps.
Right to Food: Oct. 2, 2022  We visit Olde Haven Farm in the heart of Maine, the first state to embed in its constitution the "right to food" and explore what that means for local farmers and consumers.
Amish Education: Sep. 25, 2022  We look for lessons to be considered in Pennsylvania Amish Country, where they're bucking outside trends and often managing to achieve incredible success off no more than an 8th grade education.
Dream Engineers: May 15, 2022  We explore the brave new world of science surrounding sleep, dreams, and the exciting future of controlling your dreams to make your life better: dream engineering.
The Tenderloin: May 8, 2022 With crime a persistent and growing concern for many Americans, one city that's frequently in the headlines is San Francisco.  We pay a visit to the troubled historic neighborhood known as The Tenderloin, where homelessness has spiraled out of control and drug crime is openly rampant.
Soft on Crime: April 24, 2022 Crime rates are up in many cities around the country committed by people who perhaps should have been in prison. Is this due to "Soft on Crime" policies or is that a figment of political imagination?
Public Schools:  April 3, 2022  Investigation into the mass exodus from America's public schools - an unprecedented explosion in homeschooling and alternative education.
Cameras in the Courtroom:  March 27, 2022  Some argue cameras provide accountability and transparency to the judiciary branch, but others say it creates a circus-like atmosphere.
The Return of Earmarks: March 6, 2022 Earmarks are back under a new name but will the old abuses return?
Black To The Future: Feb. 20, 2022 Lessons from half a century of trying to create better business opportunities for Black residents in Rochester, NY. 
Clean Energy's Dirty Secrets:  Feb. 13, 2022  It turns out green energy isn't as clean as most people think
Reparations: Jan. 30, 2022 The debate over whether white people who never owned a slave should pay black people who never met one is dividing civil rights activists
Puerto Rico Corruption: Jan. 9, 2022 Puerto Rico's unique and sordid history of public corruption
Raven 23 The Journey Home: Dec. 20, 2021 Convicted of murder, pardoned by Trump, there's a lot more to the story of ex-soldier Nicholas Slatten in this exclusive television interview
It's the Economy: Dec. 5, 2021 "It's the economy, stupid," could become the mantra for 2022 and beyond, as economists on both sides of the political spectrum weigh in
Sports Betting: Nov. 21, 2021 After a Supreme Court decision, more American cities and states are gambling on sports betting
Covid Fraud: Oct. 31, 2021 The biggest taxpayer funded effort in history could be inviting the most taxpayer fraud in history
Critical Race Theory: Oct. 3, 2021 Nowhere is the ideological battle in public schools more heated than in Loudoun County, Virginia, which may be the only place in America where there was a criminal investigation involving Critical Race Theory
Puerto Rico Business: Sept. 26, 2021 Puerto Rico is trying to re-establish its reputation as America's Medicine Cabinet while helping the U.S. reduce its ill-advised dependence on foreign medicine
Donald Trump: Sept. 21, 2021 An interview with (former) President Donald Trump
Sex Trafficking: May 16, 2021 The underreported epidemic of child sex trafficking from America's poorest neighborhoods to the rich and famous
Ashli Babbitt: May 3, 2021 Only one person was killed as a result of the U.S. Capitol riots in January: an unarmed woman named Ashli Babbitt
Water Wars: April 25, 2021 America's Water Wars could be impacting you in the near future and raising the price of water
New Collar Workers: April 11, 2021 The case for and against IBM when it comes to a massive group of age discrimination claims
The Sexual Abuse Claims vs. The Boy Scouts: March 21, 2021 At more than 95,000 claims, it's the largest sexual abuse lawsuit in U.S. history
Was Sturgis Motorcycle Rally Really a Covid-19 Super Spreader? March 28, 2021 The facts show the narrative of Sturgis as a Covid-19 "Super Spreader" is just a myth
Power Play: Feb. 21, 2021 An eye-opening look at the forced relationship between fossil fuel companies and green energy upstarts, and how it's costing you money
Seeking Hollywood: Feb. 14, 2021 A scenic look at states setting up film shops and set to compete for Hollywood dollars
Out of DC: Jan. 31, 2021 There's bipartisan support for decentralizing power and moving it out of Washington DC
Big Tech Censorship Part 1: Jan. 10, 2021 A Google whistleblower exposes how Donald Trump's election triggered Big Tech's move toward censorship
Big Tech Censorship Part 2: Jan. 10, 2021 Following the Money to see who's bankrolling fake "fact checks" and other efforts to manipulate information online
The Incredible Mr. Lundgren: Dec. 20, 2020 After Microsoft helped put e-waste recycler Eric Lundgren in prison, he doubled down and started one of the most innovative recycling businesses around
SALT: Dec. 13, 2020 The great debate over State And Local Taxes (SALT)
Title IX: Nov. 15, 2020 You might not have heard about dramatic new changes in rules dictating sexual abuse policies on college campuses
Campaign Cash: Nov. 1, 2020 Who are the biggest givers and takers in Campaign 2020?
The Trump Economy: Oct. 18, 2020 Coronavirus changed everything. So what is The Trump Economy today?
The Transgender Divide: Oct. 4, 2020 Should athletes be allowed to switch from the boys' team to the girls' team?
The Pot Problem: Sept. 27, 2020 Why pot advocates are so bummed about legal marijuana
The Internet Divide: Sept. 20, 2020 Taxpayer billions are being devoted to wire up the rural countryside. What happened to the billions already spent?
An Interview with President Donald J. Trump: May 24, 2020 We talk with the president about coronavirus, churches reopening, Joe Biden's strengths and weaknesses, the Deep State, the FBI surveillance scandals, new Director of National Intelligence Ratcliffe, outgoing DNI Grenell, Twitter, and more.
Sea Change: March 29, 2020 A Full Measure investigation into Navy readiness after dual collisions of Navy destroyers in 2017. Exclusive interview with a captain who beat negligent homicide charges.
Police Recruiting Blues: March 15, 2020 With the law enforcement profession under attack, a Full Measure investigation find recruiting problems at police agencies across the U.S.
Bended Like Beck: Feb. 23, 2020 Glenn Beck talks about being beloved, reviled, smeared, and why he really left Fox News
Goodyear G159 Tires: Feb. 16, 2020 Goodyear says the tires are safe but there is a federal probe and allegations of coverup
Citizens United: Feb 9, 2020 Ten years after the controversial Supreme Court decision, it hasn't turned out like people thought it would
Triggered: Jan. 28, 2020 What's behind the Second Amendment Sanctuary City movement in Virginia?
I Spy: Jan. 12, 2020 The US government's sordid history of surveillance abuses against US citizens, politicians and journalists
Forced to Pay: Dec. 15, 2019 A year ago, the Supreme Court said certain government workers can't be forced to join or pay unions. Wait until you hear what happened next.
Rise of Populism: Dec. 8, 2019 What is populism and why do so many establishment and media figures hate it?
Blexit: Nov. 10, 2019 The pro-Trump movements to lead blacks and other traditional Democrat constituents away from the liberal party
Media Mistakes: Oct. 20, 2019 A reality check with media critic Howard Kurtz who talks about the media's descent into madness in the era of Trump
Fatal Flaws? Oct. 13, 2019: The lives of two Army vets intersected, though they never met, to expose allegedly fatal flaws in the system intended to treat Traumatic Brain Injured vets
Puerto Rico Hurricane Aid--and Fraud: Oct. 6, 2019: It wasn't easy to get the true numbers of US aid sent to Puerto Rico two years after its double hurricanes. But we did.
Not Yet, Brexit: Sept. 22, 2019: What's really behind the British vote to exit the European Union and what does it have to do with us?
Deep Fakes: June 2, 2019: New technology has made it where you can't believe your eyes
Surviving the Jonestown Cult Massacre: May 12, 2019: More than 900 American men, women and children were killed. One investigator who survived is now a member of Congress
Media Madness: April 27, 2019: Media mistakes in the era of Trump and what lies ahead
Media Miss: March 31, 2019: How did so many get the Trump-Russia collusion story so wrong?
Being Carter Page: March 31, 2019: For more than two years, the FBI and media made him out to be Trump's nexus to Putin. He wasn't.
The Big Spin: March 24, 2019: How much of our tax money the government spends -- to spin us
The Curators: March 10, 2019: Who's behind the efforts to teach "media literacy" and fight "fake news"? Watchdogs on left and right say: Beware the Curators.
Blue Water Vets: March 3, 2019: The amazing fight by so-called Blue Water Vets who were denied V.A. benefits after their exposure to Agent Orange in Vietnam
Russia Probe: Feb. 17, 2019: While we await findings on the Trump-Russia probe, evidence has brought a separate scandal into focus: our intel agencies' efforts to misuse their tools to spy on political enemies in the US.
Solar Opposites: Jan. 27, 2019: Solar advocates are divided on California's new mandate for solar panels on all new homes. Why?
Exiting Afghanistan: Jan. 12, 2019: As President Trump talks about withdrawing US troops from America's longest war, a chief watchdog gives a discouraging assessment of what we accomplished and how much we spent
The Tarnished State: Dec. 16, 2018: Can California stage a comeback amid its high taxes, cost of living, homeless rate and illegal immigration?
Rocky Mountain High: Nov. 18, 2018: The lows to be found amid Colorado's legalized recreational pot
Gab Targeted: Nov. 11, 2018: After it was learned the alleged synagogue shooter used Gab, is the social media site being unfairly smeared and treated differently than giants Facebook and Twitter?
The French Connection: Nov. 11, 2018: Why the French still love our US Marines 100 years after the end of WWI
The Search for Extra Terrestrials: Oct. 28, 2018: Your tax dollars could be used in the search for ET
The Resistance: Oct. 28, 2018: We check back in with the anti-Trump resistance to measure their confidence level ahead of the midterms
Rich in Congress: Oct. 21, 2018: How do members of Congress get so rich on their public salaries?
Question of Standards: Oct. 14, 2018: Why are powerful Democrats treating one particular #metoo accusation so differently?
E-Waste Recycler: Oct. 7, 2018: The incredible saga of a recycler who crossed paths with Microsoft and ended up in federal prison
The Freedom Caucus: Sept. 30, 2018 There's an epic power struggle going on between some in Congress and the Department of Justice, which they oversee
Raven 23: Sept. 4, 2017 Why is an eleven year old case against 4 decorated former US soldiers still going on amid allegations of prosecutorial misconduct?
Shades of Grey: June 3, 2018 Can sexual assault allegations be weaponized to smear targets?
Taking on the IRS: June 10, 2018 Whatever happened to the IRS conservative targeting scandal--was it all just fake news?
Cybersecurity: April 29, 2018 The shocking case of the Pakistani born IT workers and their alleged incursions into the computers of dozens of members of Congress. Did Democrat and Republican leaders cover up--or was it all innocent behavior?
The Foreign Connection: April 8, 2018 How foreigners buy the services of foreign agents in the US to lobby for our tax money and to get laws passed in their favor
Snowflake Syndrome: April 1, 2018 College campuses are violating free speech in the name of diversity and not hurting feelings. But are the outrageous cases of intolerance as widespread as some critics believe? Part 2
Red Tape: March 18, 2018 At the federal and local level, we are a society that's drowning in bureaucracy and red tape
Hollywood Hypocrisy: March 11, 2018 Lala Land struggles to reconcile its chosen image as a women's rights leader with the dark reality of #MeToo
Robot Tax: Feb. 25, 2018 If the cost of progress is more robots; fewer humans--should we tax the robots?
The Russia Probe: Feb. 18, 2018 House Intel Committee Chairman Devin Nunes breaks down his committee's probe into Russia, Trump and alleged intel agency misbehavior
Exiting The Swamp: Feb. 4, 2018 Another top Republican calls it quits amidst Washington's dysfunctional swamp
Trump and the Media: Jan. 21, 2018 How the media has lost its way in covering a wildcard president they hate
War Waste: Jan. 14, 2018 Our longest war, Afghanistan, has gobbled up record US tax dollars with not much to show for it
Road to Success: Jan. 7, 2018 Any "infrastructure" plan is going to cost bigly. What are the options to pay for it all when we are already so far in debt?
Ethically Challenged: Dec. 17, 2017 We found that the system Congress set up to police itself is as dysfunctional as anything in Washington D.C.
Duterte's Way: Nov. 12, 2017 Philippine President Duterte advocates gunning down drug users in the streets, is tough on Islamic extremist terrorism, and is wildly popular
Donald Trump One on One: Nov. 5, 2017
Double Disaster: Oct. 15, 2017 Even before Hurricane Maria, Puerto Rico was in financial ruin. Why?
Bucking the System: Oct. 1, 2017 True, shocking confessions from an insider on why The Swamp is so hard to drain
I Quit: June 18, 2017 Eye-opening exit interview with Rep. Jason Chaffetz (R-Utah) who says the swamp is drain-resistant
Price of Power: May 28, 2017 The maddening party money quota system that gets members of Congress ahead but also gives them incentive to work for corporate and special interests rather than the public
Saudi Lobbying: May 21, 2017 Were US vets duped into lobbying for the Saudi kingdom?
The Resistance: May 14, 2017 The left is trying to convert their national freak-out over the election of Donald Trump into organized resistance, and they're borrowing a page from the Tea party
Fake Science: May 7, 2017 Shocking claims from respected current and former heads of prestigious medical journals: you can't believe what you read in them
100 Days of The Media Under President Trump: April 30, 2017 For the media who declared Trump would never be the Republican nominee and never ever be President, how are they covering him now that he is?
Ghost Soldiers: April 23, 2017 Hundreds of millions of U.S. tax dollars may be lost to fraud by paying for Afghan soldiers and police who don't exist
My Parent's Keeper: April 9, 2017 The perils and pitfalls that sometimes come with guardianships of the elderly
The Oversight Man: March 26, 2017 One of the most powerful committees in Congress is taking care of business while watchdogging the Trump administration
Sum of All Knowledge: Feb. 26, 2017 How secretive political, corporate and government force control the information you see on the news and online. Part 2
Degrees of Debt: Feb. 12, 2017 Why colleges costs so much and the desperate measures some students are taking to pay for it
The Dutch Donald Trump: Jan. 29, 2017 Scott Thuman introduces us to the controversial populist rising in the polls
Obama's Exit Strategy: Jan. 15, 2017 Is President Obama embarking upon a scorched earth strategy on his way out? Or is it business as usual?
Water Wars: Dec. 11, 2016 Bottled water is about to outsell soft drinks in the U.S. What are the health and environmental impacts?
Shrimpers Lost: Nov. 27, 2016 Foreign competition threatens the U.S. shrimping industry and a way of life for some in the Louisiana bayou
The Big Miss: Nov. 13, 2016 How did the pundits, media and polls get Campaign 2016 so wrong? And who in the news media has been colluding with political operatives behind the scenes?
Campaign Cash: Nov. 6, 2016 Who are the big money donors behind Trump and Clinton?
Clinton Foundation Katrina Funds: Oct. 30, 2015 Following Hurricane Katrina donations as they passed through the Clinton Foundation
Democrats Courting the Felon Vote: Oct. 23, 2016 How Democrats in several states are quickly trying to register more felons to vote before the November election
Climate Change Refugees: Oct. 16, 2016 Millions of U.S. tax dollars are paying to relocate an Indian tribe in Louisiana. Are they really the first "climate change refugees" or is there more to the story?
The Weird Science of Polling Oct. 9, 2016 How bias enters into the polls and what you should--and shouldn't--believe
The Welfare State: Sept. 18, 2016 Maine Gov. Paul LePage has sworn off the press, riled up critics and is reforming welfare as they know it in Maine
License to Work: June 26, 2016 Are occupational licenses standing in the way of millions who want jobs? In many states it takes just 30 days of training to be an Emergency Medical Technician. But a year+ to get a license to pack boxes, trim tree, braid hair.
Vaxxed and Screen Censors: May 8, 2016 When a current CDC senior scientist said he and his top CDC colleagues fraudulently destroyed data to cover up a link between vaccines and autism, especially in African-American boys, Congress wouldn't hold hearing and the media wouldn't report it. When a documentary was made telling the story, powerful interests tried to stop it.
The Dark Side of Wikipedia: April 17, 2016 It's not the encyclopedia anyone can edit. Has the world's most popular encyclopedia been taken over by PR firms and corporate, political and special interests who control and skew pages for clients?
Nonprofit$: Jan. 24, 2016 You might be surprised to hear about the giant salaries some nonprofits are paying their executives while their organization gets a boost from taxpayers
Benghazi: Rescue Interrupted: Jan. 10, 2016 Obama administration insiders tell us, exclusively, that Special Forces attempted a rescue but were prevented. Why?  Part 2

Whistleblowers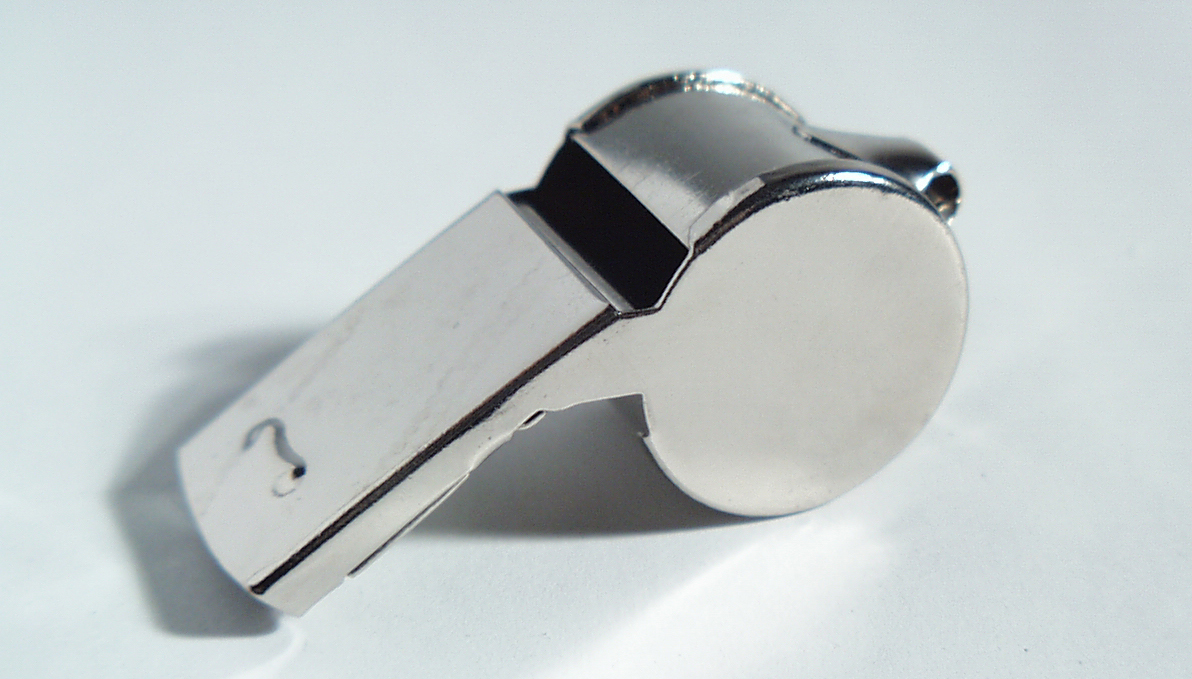 Dawn Wooten: March 5, 2023: Meet a nurse whistleblower who exposed alleged medical abuses of prisoners that evoke images of another era when women deemed to be "unfit" for whatever reason were sterilized without their knowledge, or with coerced consent.
Kriegman: Feb. 19, 2023: Zac Kriegman, data scientist for major global news service Reuters goes public with allegations of extreme media bias and radical ideologies at the news service.
FBI Whistleblower:  Oct. 23, 2022:  A remarkable interview with a current FBI agent: Stephen Friend. He claims that things are so broken at high levels inside the nation's premiere law enforcement agency that he had to blow the whistle.
Shorting Seniors: May 22, 2022:  Thanks to an whistleblower at the Social Security Administration we learn that elderly widows are being victimized by the very agency that's supposed to help provide them with financial security.  
Accounting for Afghanistan: Jan. 23, 2022: Lt. Col. Stuart Scheller blew the whistle on his superiors for the botched Afghanistan withdrawal but, in the end, he was the only one held accountable.
Unfinished Business: May 3, 2020: The richest whistleblower in U.S. history has some unfinished business: DOJ corruption.
ACORN 8: Feb. 24, 2019: The whistleblowers who exposed corruption and fraud inside one of the biggest get-out-the-vote community organizing groups.
V.A. Asbestos: Jan. 20, 2019: What happened when a vet working at a V.A. center discovered a major asbestos danger.
War Waste: Jan. 14, 2018: We've spent a record $120 million in tax money rebuilding Afghanistan yet our war there continues and the security situation is worse than ever. Why?
V.A. Whistleblower: Feb. 19, 2017: Was a contractor for Veterans Affairs cheating vets and taxpayers?
The Immaculate Corruption: Feb. 5, 2017: New documents show top U.S. bank executives were secretly referred to the Dept. of Justice for criminal charges 5 years ago. A Citigroup whistleblower asks: why was nobody prosecuted?
Legal Swindle: Jan. 29, 2017: How the feds use your tax dollars to fight retaliatory legal battles against its workers.
Burned Follow: Dec. 4, 2016: A follow-up to "Burned." Witnesses tell Congress discrimination inside the Dept. of Agriculture hasn't withered under Obama administration despite promises.
Calling the Crash: Oct. 2, 2016 These three business women were living The Big Short before it was a Hollywood film. Why their story continues a decade after they foresaw the mortgage crisis.
Encryption: March 13, 2016 Long before Apple's battle with the FBI, Qwest CEO Joe Nacchio gave the stiff arm to the government's secret spy agencies. Why he ended up in prison.
Burned: Nov. 15, 2015 Whistleblower Alicia Dabney exposes shocking, discriminatory treatment as a firefighter working for the federal government.
The Whistleblower: Nov. 8, 2015 After Swiss banker Brad Birkenfeld blew the whistle on very important Americans illegally hiding their money, the U.S. prosecuted him and excused most of the tax evaders. But he got the last laugh.
Cash Cow: Nov. 2015 For profit colleges taking advantage of military vets and taxpayers.