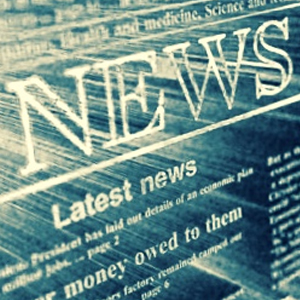 A new poll conducted by ScottRasmussen.com for Full Measure shows just how much trust in the national media has declined in recent years--particularly when it comes to political reporting.
More American voters believe national political news coverage is "inaccurate and unreliable" than "accurate and reliable" (43% to 38%).
That's a margin that's similar to marks given to Wikipedia for credibility (or lack thereof).
By a margin of 57% to 26% respondents said national political reporters use their position to advance an agenda rather than report the facts.
And overwhelmingly, those answering the poll said matters have grown worse over the past five years.
Read the poll results below and watch our story about it now at Full Measure.
ScottRasmussen.com methodology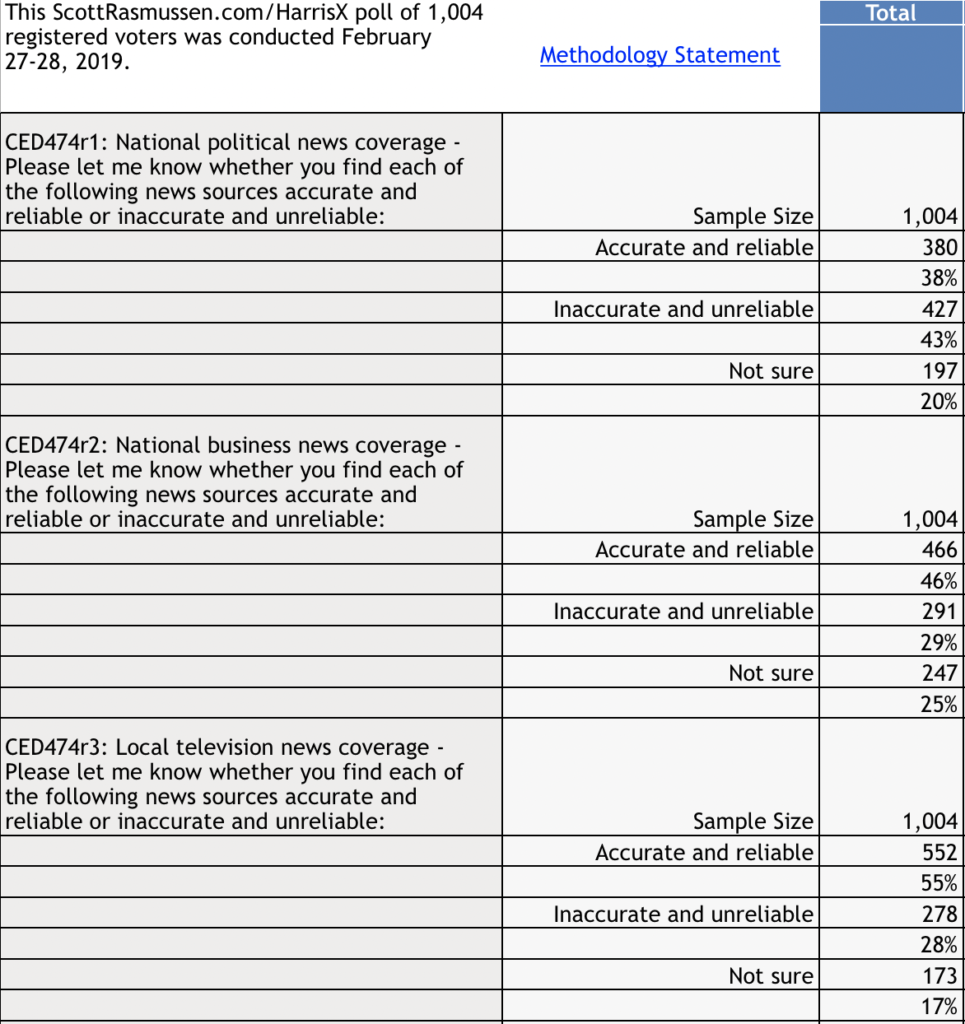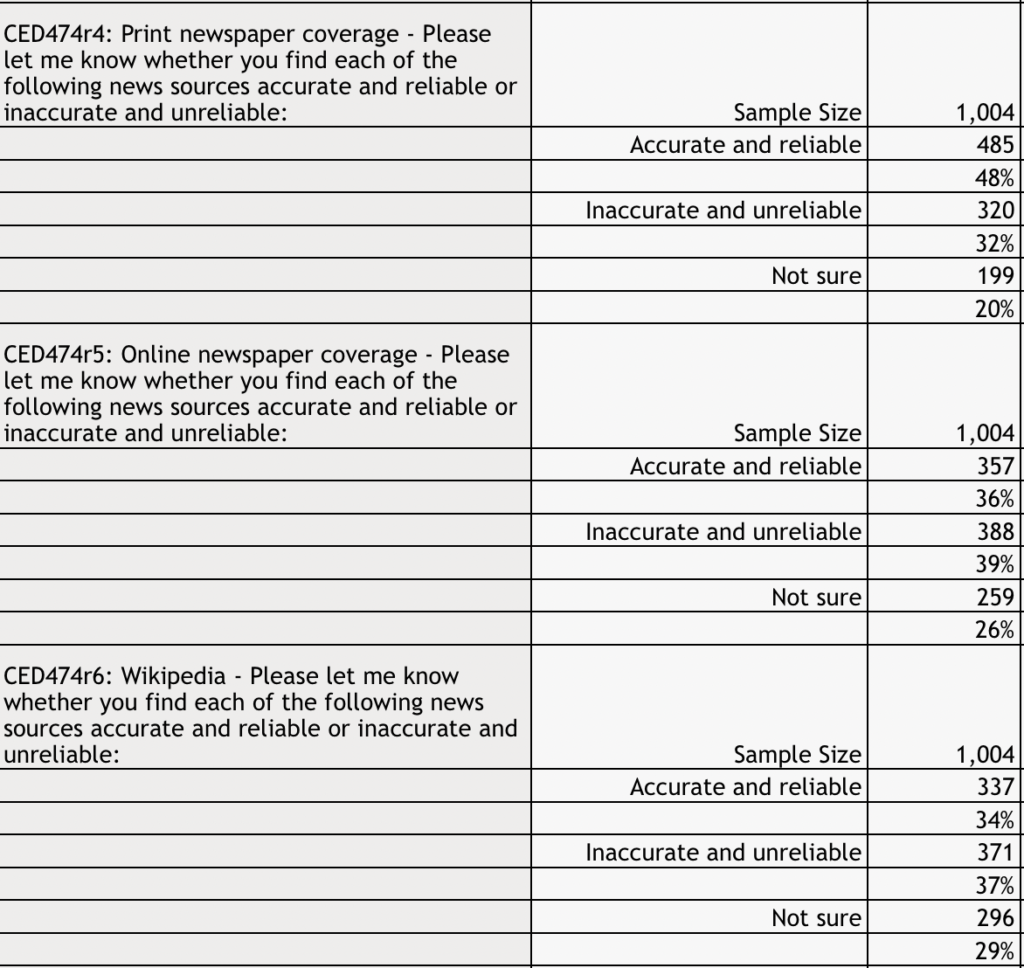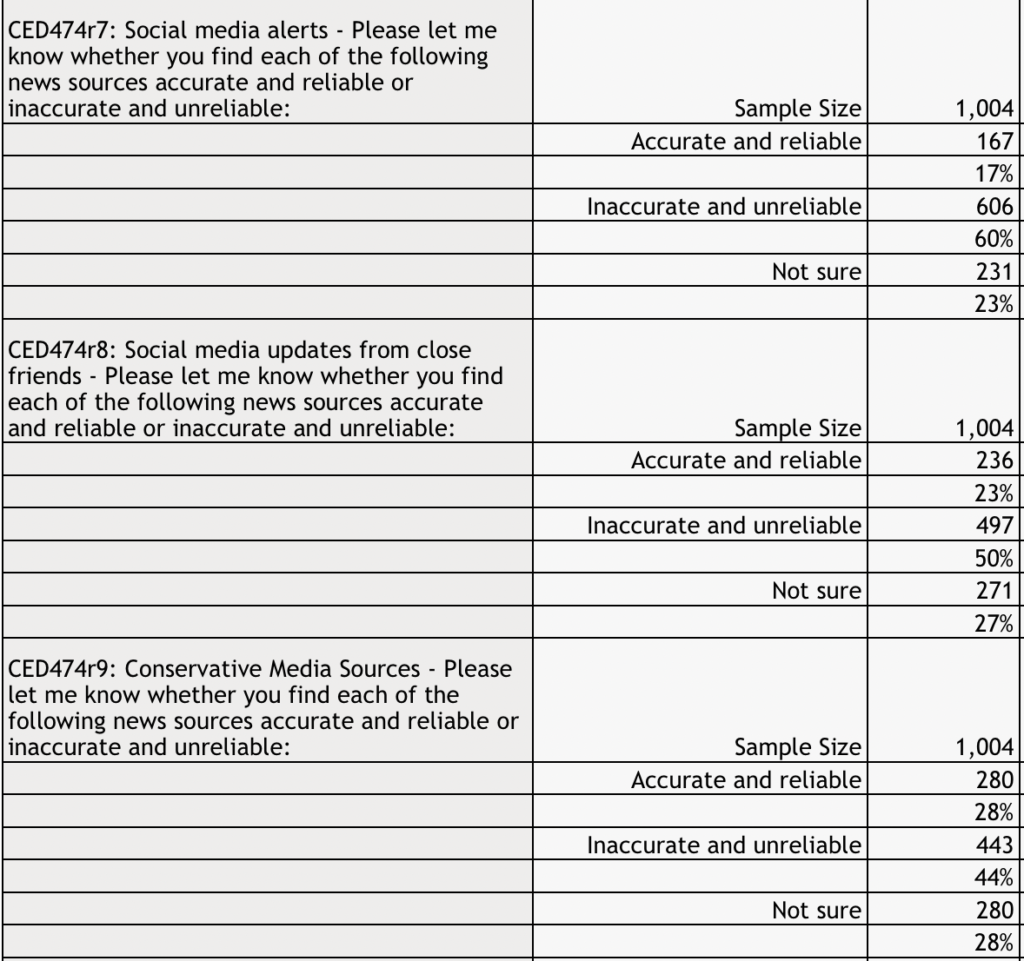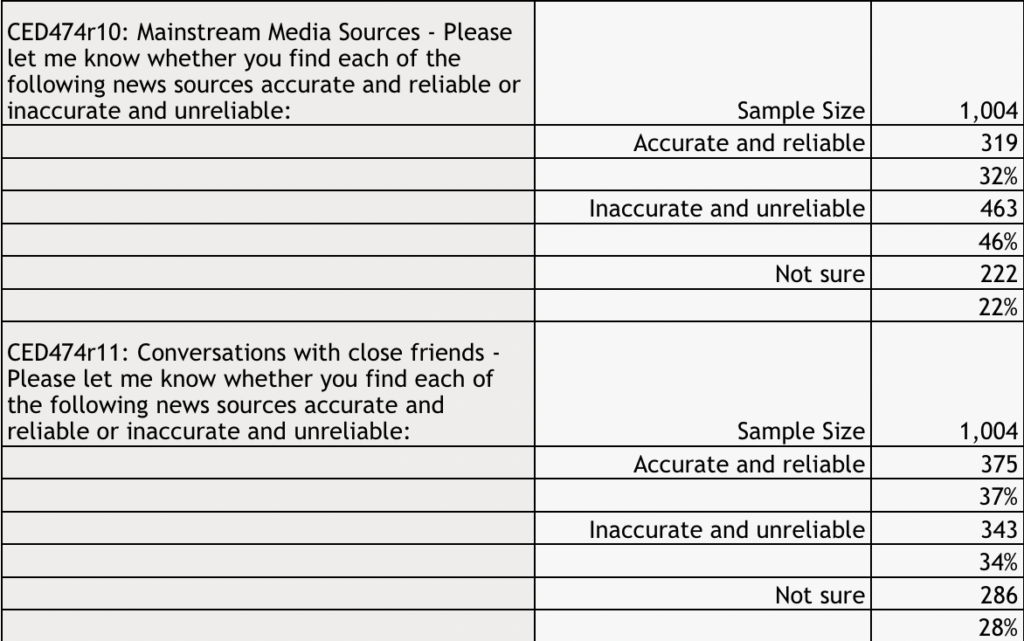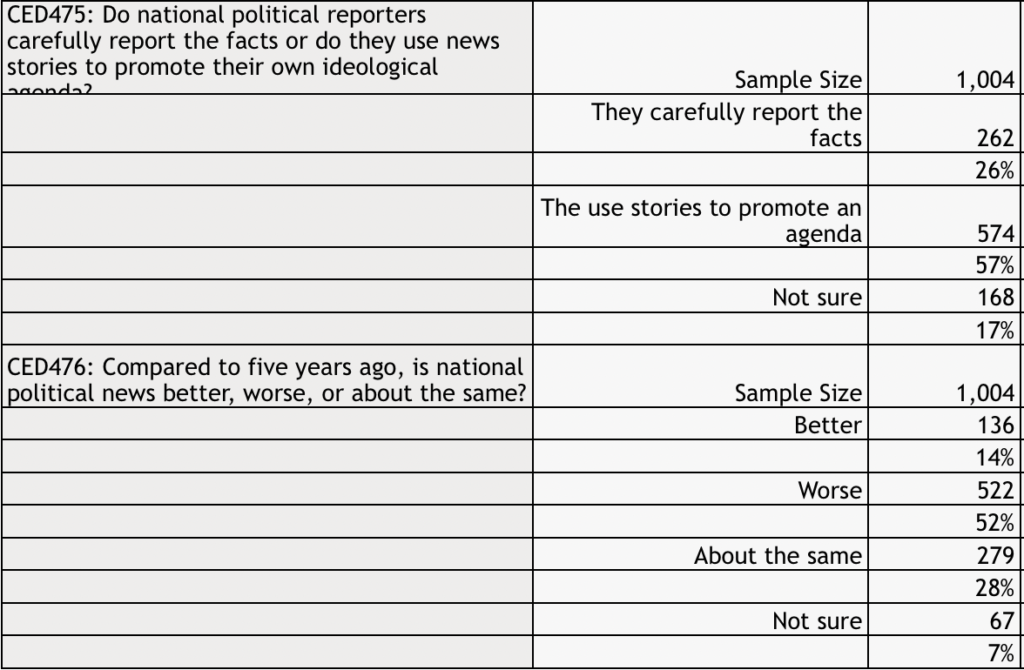 Watch our report on media trust at FullMeasure.news