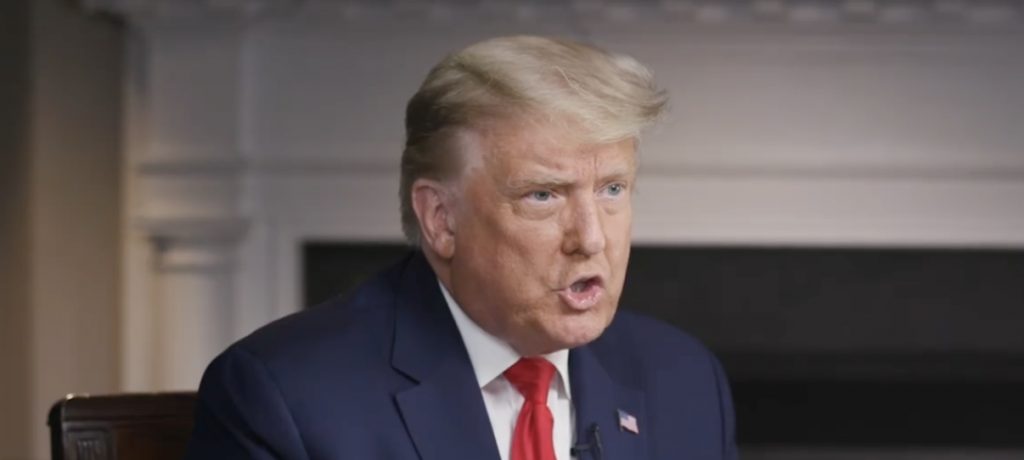 President Trump has posted his unedited interview with 60 Minutes and Lesley Stahl prior to its scheduled airing Sunday on CBS.
The post accompanying the video on the president's Facebook page reads:
"Look at the bias, hatred and rudeness on behalf of 60 Minutes and CBS. Tonight's anchor, Kristen Welker, is far worse! #MAGA"
In the interview, Stahl repeatedly interrupts the president and debates him on nearly every point. Trump repeatedly states that reporters do not ask the same sorts of questions of Biden.
CBS has said the interview and its treatment of the president is fair. In a statement, the network says its Sunday newsmagazine story with an edited version of the president's interview, and context, will air as scheduled. The network also has an interview with Trump's rival, Democrat Joe Biden.
You can watch the interview posted by Trump by clicking the link below:
https://www.facebook.com/watch/?v=350524406214941