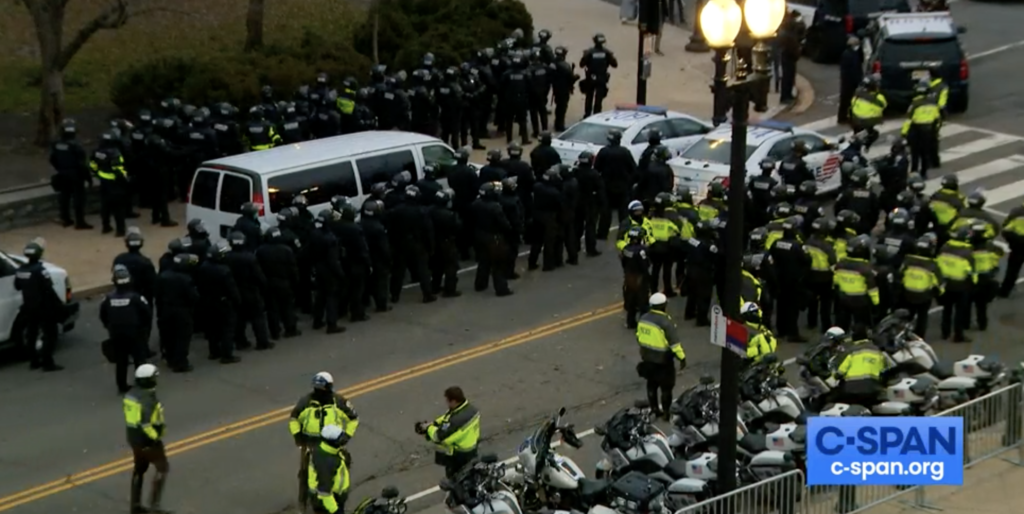 Sen. Ron Johnson (R-Wis.) recently sent a letter to the acting chief of the U.S. Capitol Police (USCP) asking questions about the circumstances surrounding Officer Brian Sicknick's death in light of the recent finding that Sicknick died of natural causes.
Sicknick died after the Jan. 6 Capitol riots, to which he was deployed.
Johnson pointed out that the medical examiner's report concluding that Officer Sicknick died of natural causes after suffering two strokes, unrelated to violence at the riots, is at odds with the Capitol Police original report about his death, which falsely claimed Sickness "due to injuries sustained while on-duty."
Johnson wants to know who knew what and when, as it relates to Officer Sicknick's death:
If USCP became aware before or during the February 2021 Senate impeachment trial that
Officer Sicknick was not struck with a fire extinguisher or did not die from related
injuries, did USCP contact, or attempt to contact, the House impeachment managers to
address the claim in their trial memorandum that stated, "insurrectionists killed a Capitol
Police officer by striking him in the head with a fire extinguisher"?

It remains unclear why the USCP released a statement regarding Officer Sicknick's cause
of death months before the medical examiner made an official determination. Following USCP's
claim that Officer Sicknick died "due to injuries sustained while on-duty," false reports about
those injuries began to emerge.

Senator Ron Johnson, letter to Acting Chief of Police, U.S. Capitol, dated 4/22/21
Johnson requested the USCP's written response by May 6th.