After viewing previously undisclosed documents, House Republicans say they've identified six more Biden family members who might have taken advantage of the Biden family name in a questionable way.
The head of the House Oversight Committee, Rep. James Comer (R-Kentucky), says that makes nine members of Biden family under investigation.
We've identified six additional members of Joe Biden's family who may have benefited from the Biden family's businesses that we are investigating, bringing the total number of those involved or benefiting to nine.

Rep. James Comer (R-Kentucky)
President Biden has steadfastly denied doing anything wrong or even knowing anything about his son's, Hunter's, controversial business dealings with foreign adversaries. However, critics say documents show Joe Biden was part of the businesses.
Hunter and other family members, including Biden's brother, reportedly pocketed millions of dollars in deals with Ukraine, China, and other foreign countries while Joe Biden was vice president, and after he left that office.
At the same time, President Obama had made Vice President Biden point man on all things Ukraine, giving Biden a great deal of influence in the nation where his son was in business with a Ukrainian energy company that was under federal investigation in Ukraine for corruption.
Ultimately, Joe Biden stepped in and got the Ukrainian prosecutor that was investigating the Ukrainian company, Burisma, fired, by threatening to withhold taxpayer funds if the firing didn't quickly happen.
Biden says he insisted upon the firing because the prosecutor was corrupt, and not because the prosecutor was investigating the company paying Biden's son, Hunter. Biden also says even though he used taxpayer money as leverage to get the prosecutor fired, it was not a "quid pro quo."
Read more from Rep. Comer below.
---
Comer on Biden Family & Associates' Financial Records
WASHINGTON—House Committee on Oversight and Accountability Chairman James Comer (R-Ky.) issued the following statement after he and several lawmakers went to the U.S. Department of the Treasury to view financial records related to the Biden family and their associates' business transactions: "Thousands of pages of financial records related to the Biden family, their companies, and associates' business schemes were made available to members of the House Committee on Oversight and Accountability, which confirm the importance of this investigation. The Biden family enterprise is centered on Joe Biden's political career and connections, and it has generated an exorbitant amount of money for the Biden family. We've identified six additional members of Joe Biden's family who may have benefited from the Biden family's businesses that we are investigating, bringing the total number of those involved or benefiting to nine. "The Oversight Committee will continue to pursue additional bank records to follow the Bidens' tangled web of financial transactions to determine if the Biden family has been targeted by foreign actors and if there is a national security threat. We will soon provide the public with more information about what we've uncovered to date. The American people need transparency and accountability, and the Oversight Committee will deliver much needed answers."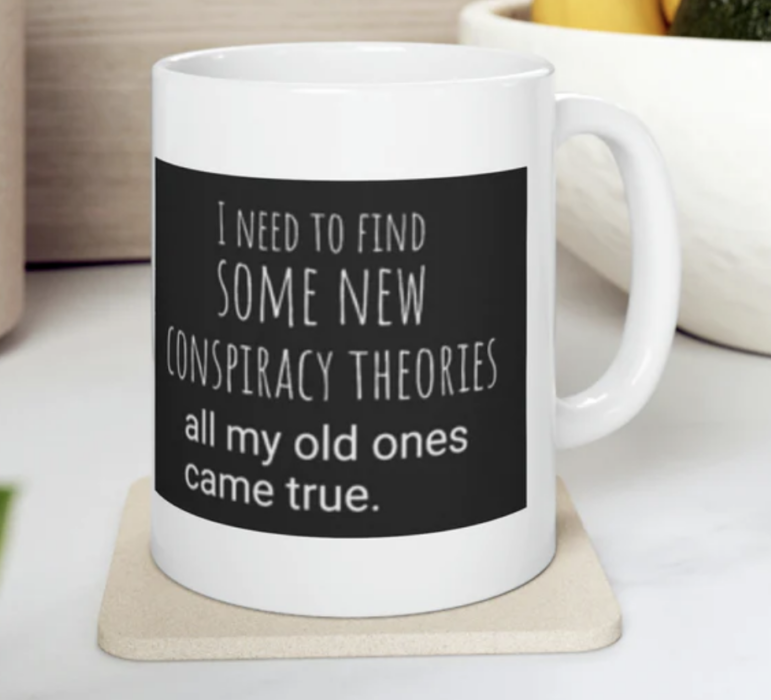 Visit The Sharyl Attkisson Store today
Unique gifts for independent thinkers
Proceeds benefit independent journalism