The following is an excerpt from The Vaccine Reaction.
New weight loss drug Ozempic has taken the world's obesity epidemic by storm, but like most weight loss drugs that precede it over the past century, shedding extra pounds may not be the only outcome for consumers: Last month, the European Medicines Agency (EMA), a European Union (E.U.) agency that oversees and evaluates pharmaceutical medications, issued a safety signal, citing concerns about a possible link to thyroid cancer in people using glucagon-like peptide-1 (GLP-1) receptor agonists, including semaglutide, which are sold under brand names like Ozempic, Wegovy and Mounjaro.
In April, the agency required drug makers who manufacture semaglutide, which include Novo Nordisk, Eli Lilly, AstraZeneca, and Sanofi, to provide supplemental documentation on the drug by July 23, 2023.
Prompting the regulation was a February 2023 study that found that people using GLP-1 receptor agonists for one to three years may have an increased risk of all types of thyroid cancers.
The demand for the drug that was approved by the U.S. Food and Drug Administration (FDA) in 2017 for the treatment of diabetes continues to outrun supply after being prescribed off-label on a mass scale for the treatment of obesity, leaving many diabetes patients frustrated as they are unable to access medication to manage their chronic condition.
FDA Warns Ozempic Users of Other Safety Concerns
Earlier this month, the FDA recently received reports of problems after people used off-brand, compounded versions of semaglutide, usually sold online.
While they did not go into detail about the problems, they did warn that users should only use semaglutide under the direction of a licensed healthcare provider and a state-licensed pharmacy.
The agency warns that compounded versions of semaglutide may contain salt forms of semaglutide—semaglutide sodium and semaglutide acetate—which have not been shown to be safe or effective. "Compounded drugs are not FDA-approved, and the agency does not verify the safety or effectiveness of compounded drugs," the notice said.
Doctors Warn Ozempic's Long-Term Effects Unknown
While it's clear GLP medications like Ozempic, Wegovy and Mounjaro are effective for weight loss, doctors warn side effects could lead to hospitalization, and that the long-term impacts of the drugs are still unknown.
The most common side effects are nausea, diarrhea, stomach pain, constipation and vomiting, with some patients experiencing such a suppressed appetite that they become malnourished.
More serious side effects include thyroid tumors, pancreatitis, changes in vision, hypoglycemia, gallbladder issues, kidney failure, and cancer.
A black box warning on the manufacturer's insert—the highest safety-related warning intended to alert the consumer to major risks of the drug—states that semaglutide caused thyroid C-cell tumors in rodents, and that it is unknown whether Ozempic causes these tumors in humans.
The latest findings from the EMA last month, however, suggest this risk is also present for humans. (Continued..)
Read more here.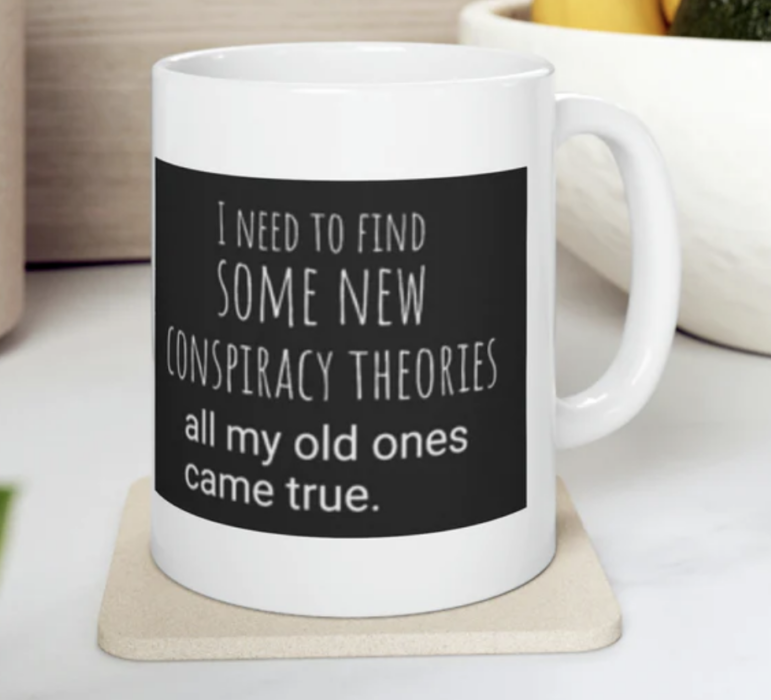 Visit The Sharyl Attkisson Store today
Unique gifts for independent thinkers
Proceeds benefit independent journalism