The following is from Just The News.
With little more than a year until the 2024 elections, the reappearance of some Covid-era protocols has sparked concerns that more widespread measures may be ordered in the months ahead.
This week, Morris Brown College announced on Instagram that "effective immediately," several Covid-19 protocols, including a campus-wide mask mandate, had been enacted for at least 14 days despit there having been no confirmed Covid-19 cases on campus recently.
The measure, the college says, is instead "due to reports of positive cases among students" at other Atlanta-area schools.
CNN reported that at least one expert has said the protocols may be needed soon for people with diabetes, cancer, chronic liver, kidney or lung disease, organ or stem cell transplants, HIV or other immunocompromising conditions, a history of heart disease or stroke, dementia or mental health issues. The Covid-19 protocols included:
Social distancing
Bans on "large gatherings"
Isolation and quarantines in accordance with CDC guidelines
Contact Tracing
Symptom Monitoring
Regular hand washing and sanitation
Morris Brown College is one of a few entities who have quietly reintroduced the controversial measures, which have been challenged by some medical researchers.
One January 2023 study by the Cochrane Database of Systematic Reviews observed a "lack of effect of mask wearing in interrupting the spread of influenza‐like illness (ILI) or influenza/Covid‐19."
In April, the Biden administration announced it was funneling $5 billion into developing more Covid-19 vaccines and treatments. The announcement never mentioned masks or social distancing, and focused on vaccines.
Nonetheless, just the fact that the HHS was focusing on Covid-19 have caused some to fear renewed lockdowns and mandates could be on the horizon
"They're coming back for round two," said popular conservative figure Ian Miles Cheong on X, (formerly Twitter) accompanied by a clip of Dr. Fauci recently defending pandemic lockdowns as "absolutely justified" despite studies suggesting otherwise.
"I keep hearing whispers of Covid restrictions coming back," said Congresswoman Lauren Boebert, who vowed to not comply with them.
Kari Lake also tweeted about the rumors, calling it the "Covid-19 Election Variant."
Researchers writing for the Proceedings of the National Academy of Sciences (PNAS), the peer-reviewed journal of the National Academy of Sciences, found "no evidence" in 2021 to suggest that the shelter-in-place orders yielded "substantial reductions" in Covid-19 cases or deaths.
A John Hopkins University study conducted last year also deemed lockdowns "ill-founded and should be rejected as a pandemic policy instrument."
Other critics of the lockdown pointed to severe emotional and substance-abuse problems caused by the protocols. The popular Instapundit blog cited a SciTech Daily headline noting a "Surge in Severe, Alcohol-Related Liver Injury During Covid Pandemic."
The previously cited measures come amid increased Covid-19 cases, mostly from a variant named EG.5.
Another variant, BA.2.86, has also been detected in the US, but with minimal cases thus far.
Link to article here.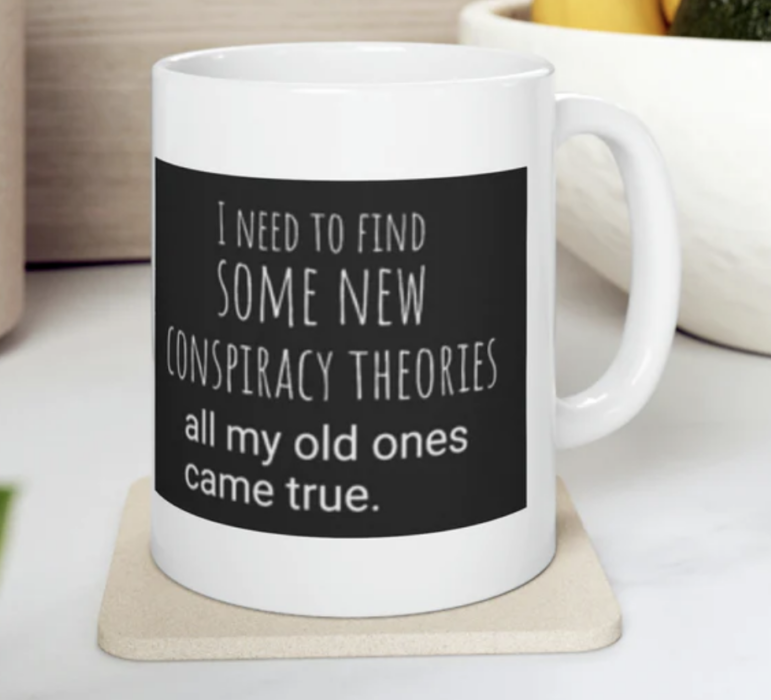 Visit The Sharyl Attkisson Store today
Unique gifts for independent thinkers
Proceeds benefit independent journalism