Many voters – including more than a third of Democrats – want California Governor Gavin Newsom to challenge President Joe Biden for the 2024 Democratic presidential nomination .
This is according to the latest Rasmussen Reports.
The survey finds that 37% of likely U.S. voters have a favorable impression of Newsom, including 15% with a "very favorable" opinion of him.
Forty-three percent (43%) view Newsom unfavorably, including 32% with a "very unfavorable" impression of the California Democrat.
Another 19% are not sure.
Newsom has denied interest in the 2024 nomination, but Biden's aides are reportedly annoyed by Newsom's plan to debate Florida Gov. Ron DeSantis on television.
Fifty-nine percent (59%) of Democrats view Newsom favorably, including 26% with a very favorable opinion.
Newsom is also viewed at least somewhat favorably by 18% of Republicans and 34% of unaffiliated voters.
Thirty-two percent (32%) of likely voters believe Newsom should challenge Biden for the Democratic nomination, while 41% disagree and 27% are not sure.
Among Democrats, 36% say Newsom should challenge Biden in 2024 and 43% say he should not.
A Newsom primary challenge to Biden is also approved by 32% of Republicans and 29% of voters not affiliated with either major party.
To see survey question wording, click here.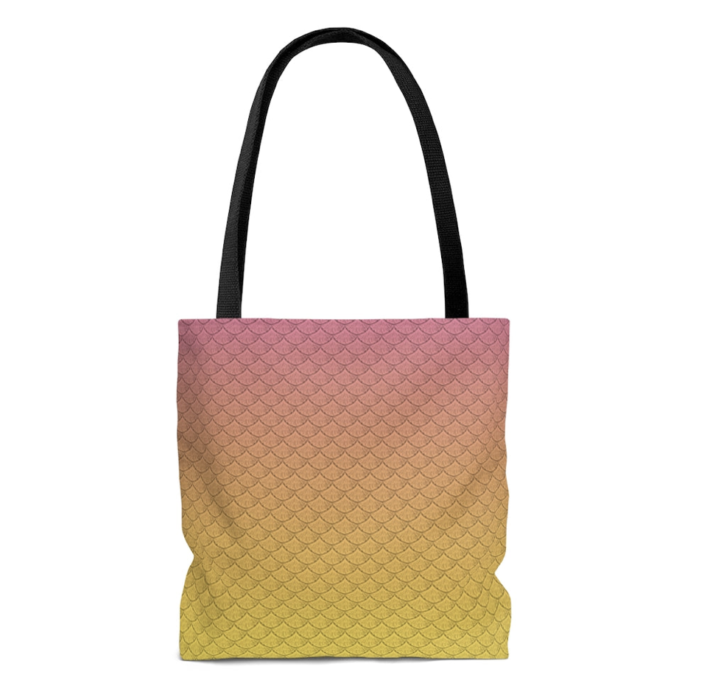 The Lemonade Mermaid Store
Unique gifts for Land or Sea Mermaids, Mer-pets and Little Mermaids!
Left: Our signature Fish Scales design tote bag in Citrus