The following is from Gallup News.
With lawmakers struggling to pass an appropriations bill to fund the government and as a possible shutdown looms, few Americans approve of the way Congress is handling its job.
Congress' current 17% approval rating is in line with the 16% to 23% ratings it has received since October 2021.
More than eight in 10 U.S. adults, 82%, disapprove of the job Congress is doing.
Meanwhile, President Joe Biden's job rating remains mired in the low 40s, with 41% approving and 58% disapproving of his performance. Biden's approval rating has ranged from 37% to 44% over the past two years.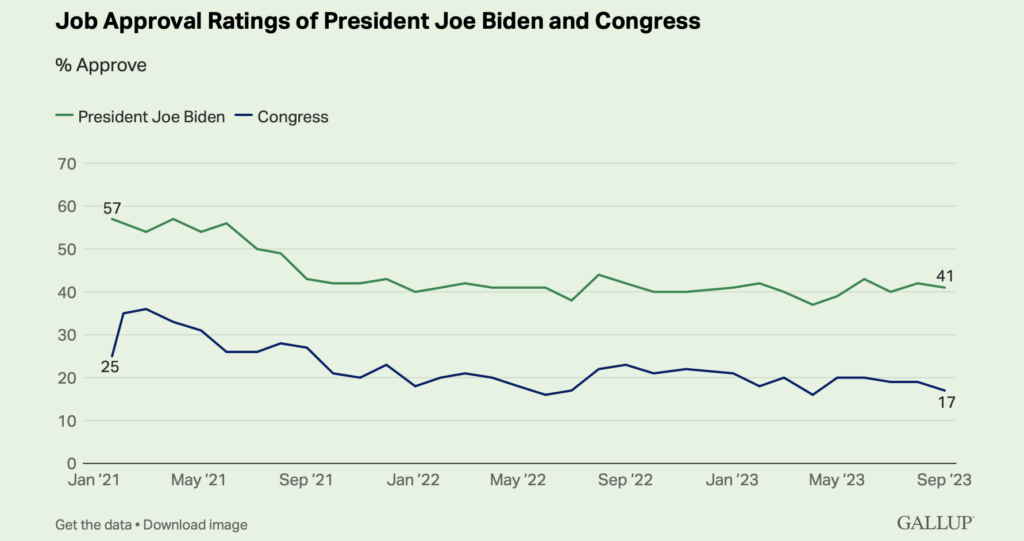 The latest findings are from Gallup's Sept. 1-23 poll.
During the poll's field period, Speaker of the House Kevin McCarthy continued to fall short in securing enough votes from his party to pass the spending bills needed to fund federal agency programs for the new fiscal year starting on Oct. 1.
Although Senate Republicans support funding the government, a small faction of conservative Republicans in the House, who are calling for significant spending cuts, refused to back the bills.
Partisans' Ratings of Congress and Biden Continue to Diverge
While partisans' ratings of Congress diverge slightly, none of the party groups approve to any great degree.
Democrats' and independents' 22% and 19% respective ratings of Congress are similar to last month, but Republicans' current 9% rating is down seven percentage points.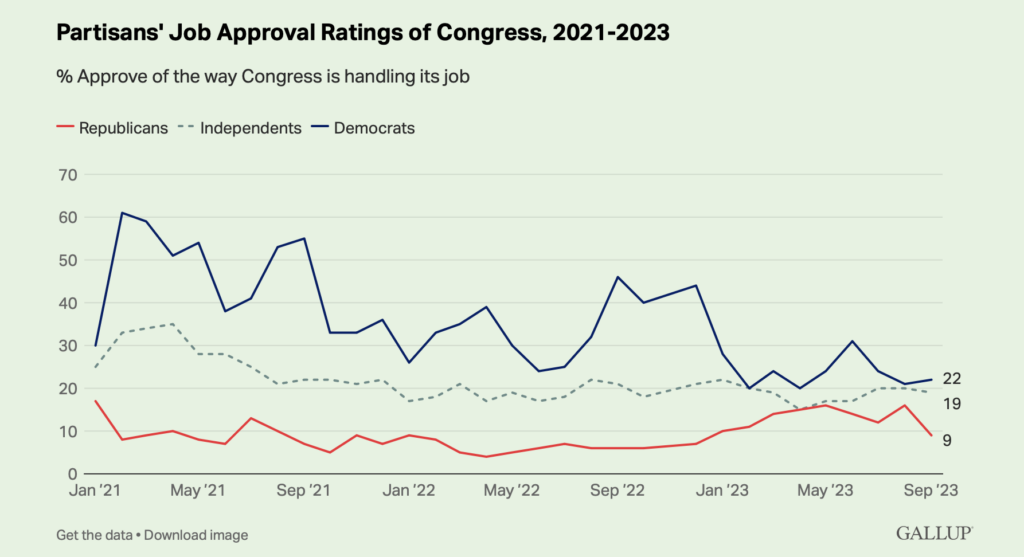 Partisans remain more sharply divided in their ratings of Biden, as 86% of Democrats, 39% of independents and 5% of Republicans approve of the president's handling of his job.
These readings have been generally stable in recent months.
It remains to be seen what will happen to Congress' rating if the government does shut down.
The last shutdown, in 2018-2019, did not significantly affect Americans' approval of Congress, but the 2013 shutdown resulted in a sharp decline in congressional approval to its record low.
As the 2024 presidential race heats up, a shutdown may have further political implications.
Read more here.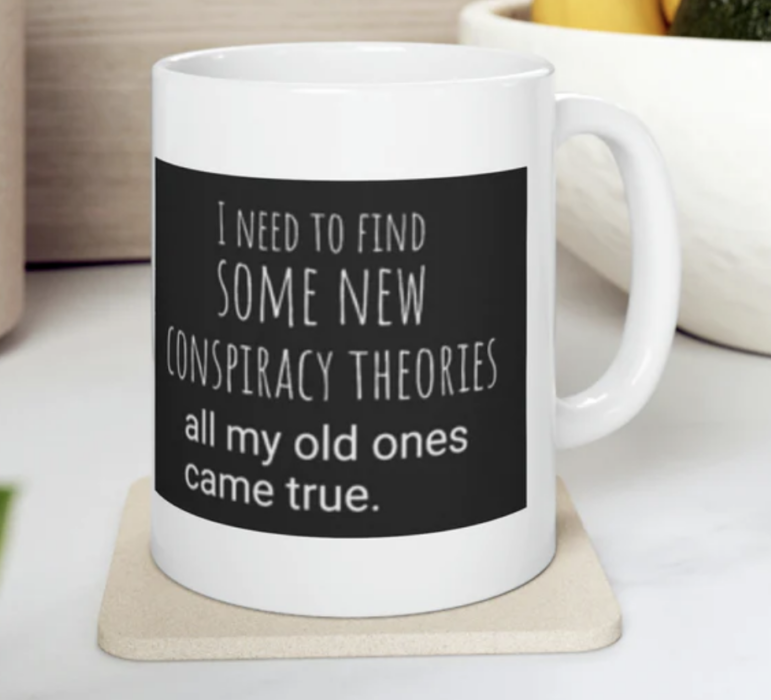 Visit The Sharyl Attkisson Store today
Unique gifts for independent thinkers
Proceeds benefit independent journalism