John Sopko, Special Inspector General for Afghanistan Reconstruction (SIGAR) recently updated his oversight of US funding to Afghanistan. The funding assessment includes examination of the Islamic extremist Taliban's interference with the delivery of assistance, the continued rollback of women's rights, and the ongoing humanitarian crisis since the botched and deadly US withdrawal two years ago. The US handed the country back over to the Islamic extremist Taliban.
Key points from the report are listed below.
---
-- The United States remains the largest donor to the Afghan people having appropriated more than $2.35 billion since the Taliban takeover in August 2021. (Page 51)
-- As of June 30, SIGAR calculates that approximately $1.70 billion of nearly $112.40 billion, the amount appropriated to the six largest active reconstruction accounts, remained available for possible disbursement. This amount includes $580 million obligated but unspent on 86 active projects, $557 million in funds available for obligation or subobligation on future projects, and $545 million obligated but unspent on inactive, suspended, or terminated contracts. This is out of nearly $147.06 billion total appropriated for reconstruction and related activities in Afghanistan since 2002. (Page 29)
-- As of June 30, of the six largest active U.S. appropriations accounts supporting Afghanistan reconstruction, two accounts have received increasing allocations since the Taliban takeover in August 2021: the International Disaster Assistance (IDA) funds account, and the Migration and Refugee Assistance (MRA) account. The IDA funds account has been the largest recipient of U.S. government funding for Afghanistan assistance since the Taliban takeover in August 2021. USAID reported to SIGAR that it has allocated $671.34 million in FY 2022 IDA funds to Afghanistan programs and an additional $642.61 million in FY 2023 funds from October 1, 2021, through June 30, 2023. The MRA allocation for Afghan refugees, internally displaced persons, and returnees has been at historically high levels for the past three fiscal years, at $150.41 million in FY 2020, $176.63 million in FY 2021, and $372.94 million for FY 2022. (Page 38)
-- United States Institute of Peace (USIP) report says the Taliban view UN assistance as a "revenue stream." This quarter, an analysis prepared by the USIP for USAID found that the Taliban are "pushing for ever-increasing degrees of credit and control over the delivery of aid," particularly aid from the UN, since most donor funding is routed through the UN system. USIP reported, "According to multiple UN officials across different agencies, the Taliban have effectively infiltrated and influenced most UN-managed assistance programming." SIGAR has a performance audit and a lessons-learned report underway assessing the provision and oversight of humanitarian assistance in Afghanistan and the Taliban's access to these resources. The assertions in the USIP report are supported by this ongoing work, including work responding to a March 13, 2023, request from the Chair of the U.S. House of Representatives Committee on Foreign Affairs. (Page 82)
-- This quarter, Taliban interference with NGO work escalated, leading to a steady decline in humanitarian access in 2023, with a 32% increase in incidents between January and May 2023 as compared to the same period in 2022. According to USAID's Bureau for Humanitarian Assistance, Taliban interference in humanitarian assistance is the main barrier to beneficiaries accessing aid in 2023. According to analysis from the USIP, the Taliban are comfortable accepting foreign support insofar as they can closely monitor the organizations, including restricting and controlling them, and claim some credit for the provision of the benefits. (Page 80)
-- As part of the 2023 Humanitarian Response Plan (HRP) issued in March of this year, the UN Office for the Coordination of Humanitarian Affairs originally sought $4.6 billion to assist 23.7 million Afghans with lifesaving and protection assistance in 2023. On June 5, the UN revised its HRP request to $3.2 billion due to donor fatigue and constraints in providing aid after the Taliban banned Afghan women from working for the UN. This reduction in funding by over $1.3 billion is a nearly 30% cut. As of June, the 2023 HRP was only 14% funded. The United States remains the single largest contributor, having donated $74.4 million thus far. (Page 53)
-- In addition to revising the Humanitarian Response Plan to reflect the challenging reality in Afghanistan, on July 3, the UN released a new Strategic Framework for Afghanistan 2023–2025. According to the Framework, Afghanistan is "in the midst of a crisis on an unprecedented scale," and due to the vast needs of the Afghan people, and the deterioration of human rights, gender equality, and women's empowerment, the UN will continue to provide aid based on its principle of "leaving no one behind," despite the Taliban's actions. The UN's ability to implement assistance "depends in part on external factors, most notably on actions by the de facto authorities and donor support." (Page 86)
-- The UN World Food Programme (WFP) estimates that 15.3 million people will face acute food insecurity between May and October 2023. The number of predicted food insecure people decreased from a high of 20 million over the winter due to sustained humanitarian assistance. Even with this improvement, Afghanistan remains one of the hungriest nations in the world, requiring substantive emergency food, nutrition, and livelihood support. Despite the high level of need, WFP has cut emergency food assistance to eight million people since April due to severe funding shortfalls. To sustain operations through winter 2023, WFP says it must raise $1.2 billion in funding through the Humanitarian Response Plan. (Page 87)
-- $3.5 billion in Da Afghanistan Bank (DAB) assets are currently held in the Afghan Fund in Switzerland, but according to the Treasury and State Departments, the long-term goal is for the funds to be returned to DAB. State and Treasury have indicated that they will not support a return of funds until, at minimum, certain criteria are met. Specifically, DAB must demonstrate that it is independent from political influence and interference, and that it has adequate controls in place to prevent money laundering or terrorism funding. It must also undergo a third-party needs assessment and retain a "reputable" third-party monitor.
A third-party assessment of the Afghan Central Bank (completed in March) found that the bank improved but is deficient and is not politically independent. According to the State Department, the assessment did not adequately capture DAB's deficiencies. (Page 103)
-- On June 26, the board of trustees of the Afghan Fund held its third meeting. At the meeting, the board approved Dr. Anwar al-Haq Ahady and Dr. Shah Mohammed Mehrabi as its new co-chairs, and introduced a new executive secretary, Andrea Dall'Olio. Both Ahady and Mehrabi served as officials at DAB under the previous Afghan government, and Mehrabi is a current member of DAB's supreme council and chair of the audit committee. The board agreed to form a single international advisory committee made up of "Afghan citizens, other government representatives, and international experts," as opposed to having a separate Afghan Advisory Committee in conjunction with the board as previously planned.
The board has not yet determined the nature of future disbursements. According to the Treasury Department, any potential future disbursement of monies from the Afghan Fund would require support of the U.S. representative on the Afghan Fund Board of Trustees and all other representatives, or at least their decision to abstain from such a determination. (Page 101)
-- IG Sopko Invited to Brief UK Policymakers on Lessons from Afghanistan Reconstruction:
At the invitation of the United Kingdom's Independent Commission for Aid Impact (ICAI), IG Sopko participated in two events in London to discuss SIGAR's reporting on critical lessons from the reconstruction of Afghanistan that could be applied to other conflicts and foreign assistance efforts. On July 10, IG Sopko and ICAI Commissioner Sir Hugh Bayley spoke at a Royal United Services Institute sponsored event titled, "Learning from Aid Spending in Afghanistan for Other Fragile/Conflict States." Later that same day, Mr. Sopko and Commissioner Bayley also spoke on the same topic during a private event for members of Parliament.
While in London, IG Sopko also held meetings with UK parliamentarians and policymakers, multiple former Afghan government officials, and Afghan human rights advocates. During these meetings, IG Sopko discussed the current situation in Afghanistan and SIGAR's continued oversight for Congress of U.S. assistance for the Afghan people. In addition to learning more about the reality on the ground in Afghanistan and the Taliban's activities, SIGAR obtained useful information from these meetings for ongoing and planned oversight projects focused on protecting current U.S.-funded assistance efforts in Afghanistan. This included allegations of numerous problems within UN programs in Afghanistan, which confirmed information preciously obtained by SIGAR.
Finally, at the invitation of King's College London and the Afghanistan Institute for Strategic Studies, IG Sopko concluded his meeting and event schedule by delivering the keynote address for a full-day conference on July 20 titled, "Reimaging Afghanistan: Ways Forward." (Page 6)
-- SIGAR Responds to Two Letters from Congress:
On July 7, SIGAR responded to a request from Senators John Kennedy, Kyrsten Sinema, Kevin Cramer, and Mike Braun to learn more about how lessons from the 20-year U.S. effort to rebuild Afghanistan can be applicable to "the current situation in Ukraine." SIGAR provided seven lessons spanning the entire U.S. reconstruction effort in Afghanistan, offered a brief discussion of how each challenge from Afghanistan appears to be manifesting in Ukraine as well, and put forward ideas for how Congress and U.S. agencies might address those similar challenges in Ukraine.
On June 15, SIGAR responded to a request from Senator Charles Grassley, Ranking Member of the Senate Budget Committee to help policymakers "better understand the lessons learned from conducting Afghanistan reconstruction oversight that Congress can apply to other reconstruction efforts to ensure taxpayer money is used more efficiently in future efforts." (Page 8)
-- Despite Taliban promises made since gaining power in August 2021 to be more inclusive, counter terrorism, respect human rights, and not pose a security threat to the region, the UN says that the Taliban "shows no signs of bending to pressure for reform or compromise… They are unchecked by any meaningful political opposition." The UN Analytical Support and Sanctions Monitoring Team recently issued a report that, in part, blames the "absence of any internationally agreed multilateral strategy on how to deal with the Taliban, and to what common ends" for the acceleration of the regime's consolidated power and reneging on governance promises. (Page 91)
-- The UN Analytical Support and Sanctions Monitoring report predicts that the divisions within the Taliban will weaken the regime, and that power struggles between factional leaders could break out into armed conflict. Special Representatives for Afghanistan from UN member states judged that unity is likely to last 12–24 months, but noted there is imminent risk for civil war if the current policies continue. U.S. government assessments and some international observers, however, have not found adequate evidence to support this conclusion. According to the State Department, "the USG does not agree with the finding that divisions within the Taliban are significant enough—within themselves—to lead to unrest/conflict in the next two years. However, there are a series of indirect factors that tend to place destabilizing pressure on the Taliban." (Page 92)
-- On June 25, the Taliban's supreme leader Haibatullah Akhundzada issued a rare public statement, marking the occasion of Eid al-Adha (Feast of Sacrifice, a major holiday celebrated in Islam). In his remarks, Akhundzada called for unity in the Muslim world, and disputed claims that women are discriminated under Taliban rule. Akhundzada's statements ignore internal and external critiques that current Taliban policies contradict the principles of Islam. According to the UN, "fallacious interpretations of religion are often invoked by the Taliban to justify discrimination and violent practices against women and girls." Following Akhundzada's statements, on July 5, a Taliban spokesperson for the Ministry of Virtue and Prevention of Vice announced that women's beauty salons are required to close within a month. According to UNAMA, "this new restriction on women's rights will impact negatively on the economy and contradicts stated support for women's entrepreneurship." (Page 95)
-- On June 15, in response to the Taliban's abuse towards women, the UN Special Rapporteur on the situation of human rights in Afghanistan and the Working Group on discrimination against women and girls published a report on the Taliban's discrimination of women and girls. The report concluded the Taliban have instituted gender apartheid, and are committing gender persecution, a crime against humanity under the Rome Statute, the International Criminal Court's legal code. (Page 94)
-- According to USAID, primary schools remained operational this quarter and girls were able to attend. However, on June 6, the Taliban issued a verbal directive for international NGOs to transfer education-focused programs to local organizations. USAID reported to SIGAR that international NGOs had 40 days from the directive's issuance to submit transition proposals to the ministry of education, which will be reviewed on a case-by-case basis. USAID anticipates that the verbal directive will have a limited impact on its education programs, but if all community-based education programs managed by international NGOs are disrupted due to the directive, it would negatively impact 510,000 children and 17,000 teachers. (Page 61)
-- On June 25, Taliban supreme leader Hibatullah Akhundzada announced that illicit opium poppy cultivation had been eradicated in Afghanistan as a result of the Taliban's April 2022 opium poppy cultivation ban. Afghan opiate industry expert David Mansfield said there was a preliminary, but noticeable cultivation reduction across southern Afghanistan, leading to the lowest levels of poppy cultivation since the Taliban's 2000–2001 ban. (Page 110)
-- The Taliban ministry of defense claimed nearly 1,300 individuals joined the army this quarter, with about half joining in June 2023, bringing their total reported, unverified strength to 153,353. Additionally, the Taliban ministry of interior's Twitter account reported 3,983 individuals completed police training across the country this quarter, bringing the total Taliban-reported police strength to 203,983. The Taliban claim to have a combined military and police force of over 350,000 personnel as of June 28. This is larger than the last, in itself questionable, ANDSF strength of 300,699 reported in the Afghan Personnel and Pay System by the former Afghan government before it collapsed. The State Department and SIGAR are unable to independently verify the Taliban's reported army and police data. (Page 115)
-- A new Table (Table F.2) in the Status of Funds section provides a more detailed look at funds remaining for possible disbursement. The table breaks down these funds into two categories: Funds that have been appropriated and allocated to the account for Afghanistan programming but have not yet been obligated for these purposes and funds that have been obligated for Afghanistan programming but not yet disbursed under the obligated contract ("Unliquidated Obligations"). The second categories also presents active projects and inactive/expired awards, balances reserved for close-out. (Page 31)
-- In Appendix B, Table B.1 displays annual appropriations totals for Afghanistan reconstruction by agency and fund, as of June 30. Table B.2 lists cumulative appropriations totals for counternarcotics initiatives, by fund, as of June 30. (Page 138)
Read full report: https://www.sigar.mil/pdf/quarterlyreports/2023-07-30qr.pdf
Read report by section: https://www.sigar.mil/quarterlyreports/index.aspx?SSR=6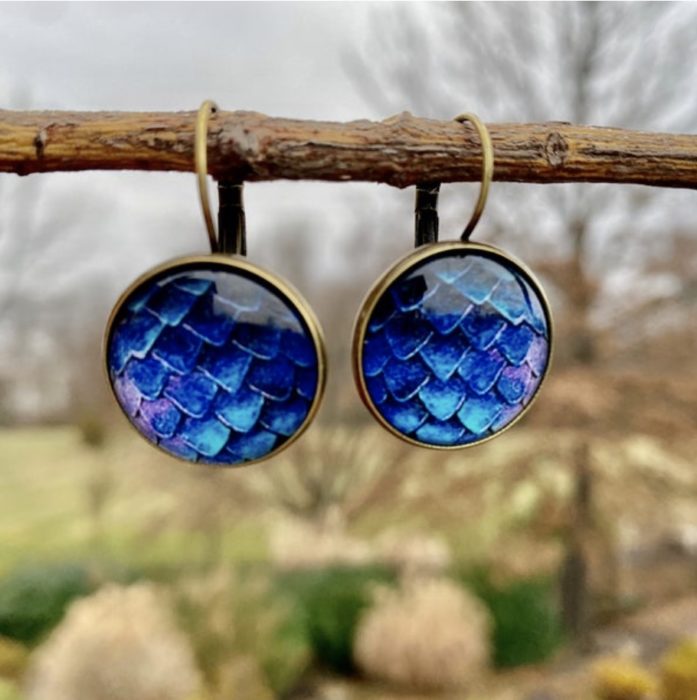 The Lemonade Mermaid Store
Unique gifts for Land or Sea Mermaids, Mer-pets and Little Mermaids!
Left: Our signature Blue Fins Earrings