The conservative watchdog group Judicial Watch is suing the Phoenix Police Department for records on a July 29, 2013 gang-style assault to see if weapons used were sold in the Justice Department's ill-fated Fast and Furious case.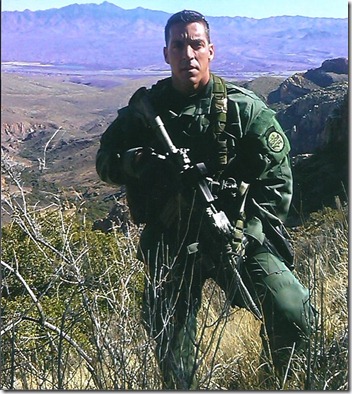 In Fast and Furious, federal agents from the Bureau of Alcohol, Tobacco and Firearms (ATF) allowed thousands of assault-style rifles and other weapons to fall into the hands of Mexican drug cartels. Officials said they hoped to eventually recover the weapons in Mexico, allowing them to take down a major drug kingpin. Instead, the weapons have been used in murders on both sides of the border, including in the shooting death of Border Patrol Agent Brian Terry in December of 2010.
The Justice Department, which oversees ATF, has declined to provide Congress and the media with requested details of the incidents where the weapons are turning up. ATF Special Agent John Dodson told me in an interview in February of 2011 that the weapons will be showing up in violent incidents for decades to come.
The new Judicial Watch lawsuit seeks records on the July 2013 shootout in an apartment building that left two people wounded.
According to Judicial Watch, [quote] Three weeks following the assault, four suspects were apprehended in a raid conducted jointly by Phoenix police detectives and investigators from the DHS. According to press reports, "numerous rifles and handguns" were found during the service of the warrants. The Arizona Public Records Law suit was filed in the Superior Court for the State of Arizona in and for the County of Maricopa. Judicial Watch believes the reports detail that a weapon or weapons used in the assault are connected to the federal government's Fast and Furious gunrunning operation.[/quote]