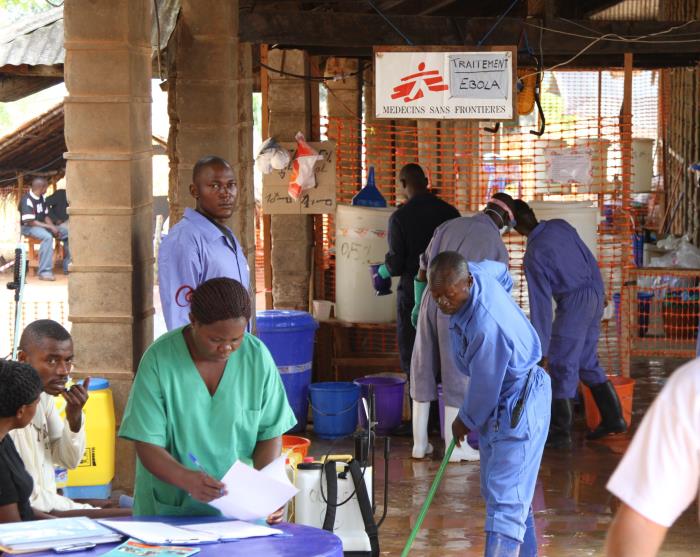 Ebola has not reared its ugly head in the U.S. since 2014. But the deadly virus is a major problem in the Democratic Republic of Congo (DRC).
According to an update this week from the Centers for Disease Control (CDC), the current Ebola outbreak there has reached 3,004 cases with 2,006 deaths.
Although the illness is happening in a foreign country, it's the CDC in the U.S. that's taking part of the lead on trying to bring the outbreak to an end. Sadly, Ebola has been a fixture in the DRC for years, now.
According to CDC, Ebola cases are now reported in 29 health zones and in a new province where the disease had not previously been observed: South Kivu.
"Far too many lives have been lost in this Ebola outbreak. The DRC, U.S. government, and international partners are working hard to overcome the significant challenges to stopping the spread of this disease in DRC. CDC is prepared for a long-term public health response in DRC and its neighboring countries, and we agree with our World Health Organization colleagues about the need for a change in the response to bring this outbreak to an end.

CDC Director Robert R. Redfield, M.D.
CDC says that starting September 1, it will have 30 responders on the ground. They will be assigned to work on "case investigation, contact tracing, disease tracking, safe burials, community engagement and risk communication, laboratory testing, and border health."
For more information, you can click this link: https://www.cdc.gov/vhf/ebola/outbreaks/drc/2018-august.html
For more information about Ebola, click here: https://www.cdc.gov/vhf/ebola/
For travel health information click the links below:
o https://wwwnc.cdc.gov/travel/notices/alert/ebola-democratic-republic-of-the-congo
o https://wwwnc.cdc.gov/travel/destinations/traveler/none/democratic-republic-of-congo