Below is the link to the "whistleblower" complaint filed against President Trump.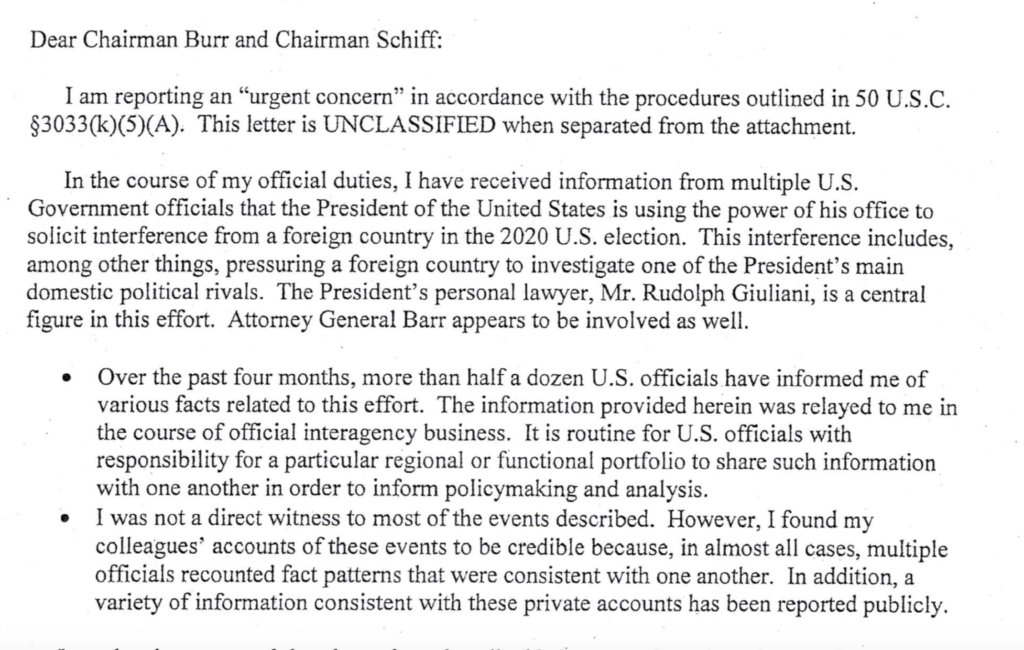 Read the entire complaint by clicking the link below:
https://intelligence.house.gov/uploadedfiles/20190812_-_whistleblower_complaint_unclass.pdf
Fight improper government surveillance. Support Attkisson v. DOJ and FBI over the government computer intrusions of Attkisson's work while she was a CBS News investigative correspondent. Visit the Attkisson Fourth Amendment Litigation Fund. Click here.