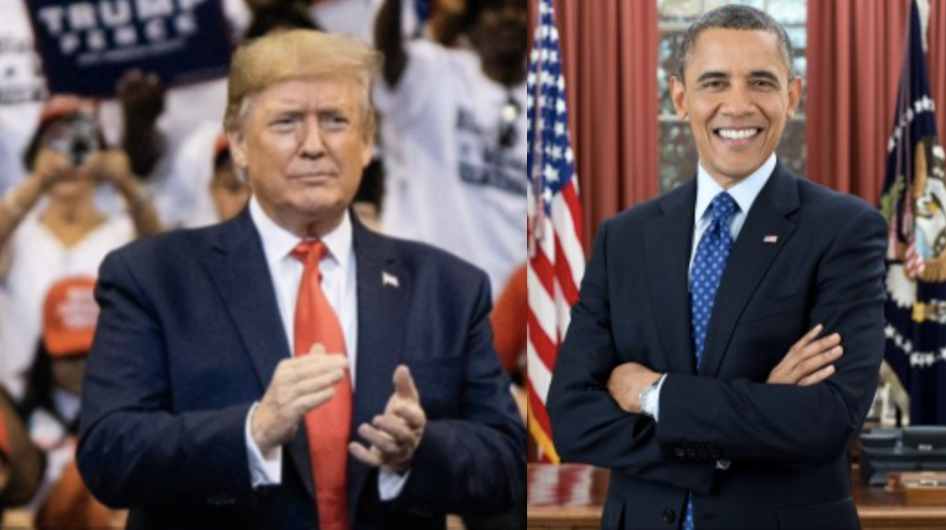 President Trump and former President Barack Obama came out tied in a Gallup poll as 2019's "most admired man in the world."
President Trump's ranking has increased from the previous two years in office, with a 45% job approval rating, according to Gallup.
This makes Trump's first time to make the top of the list, while it is Obama's 12th time in the top spot.
Votes are predictably divided along party lines, with independent voters splitting fairly equally between the two men.

The late Evangelist Billy Graham has won more top 10 finishes of Gallup's "most admired" polls than any other person, with his number of top 10 finishes almost doubling the person's who has earned the honor the second most number of times: President Ronald Reagan.
Meantime, former First Lady Michelle Obama won "most admired woman" for the second year in a row. Ten percent (10%) of people polled named her as the woman in the world they admire most, down from 15% in 2018.
Melania Trump came in second place as the most admired woman of 2019, earning 5% of the votes, just ahead of Oprah Winfrey, former First Lady Hillary Clinton and teen climate change activist Greta Thunberg.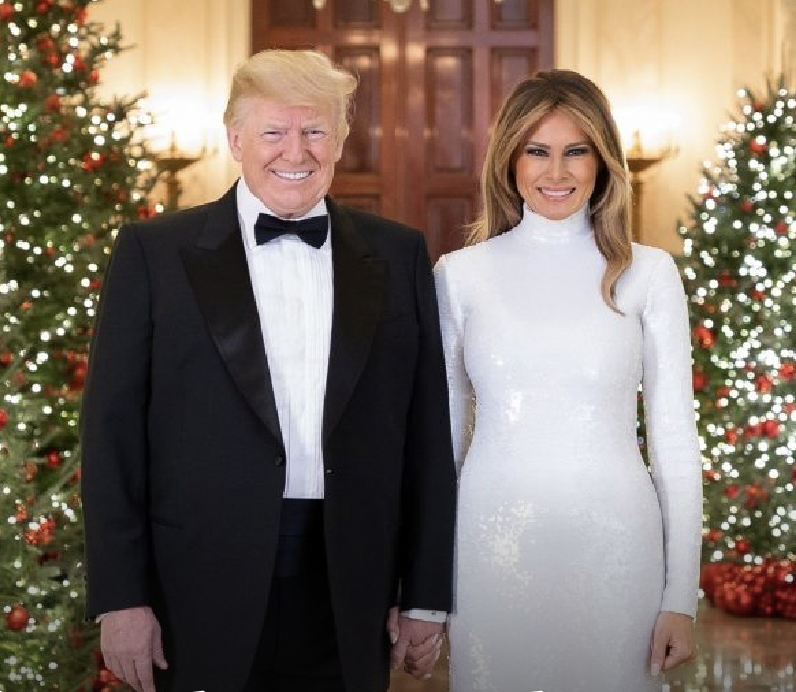 Below is Gallup's chart of how many times the same women and men have ended up with top 10 "most admired" finishes over the years.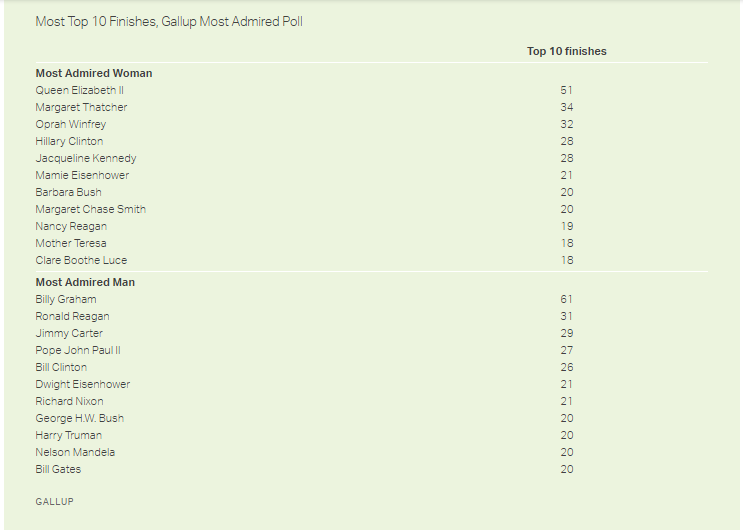 Click on the link below to read the full Gallup report:
https://news.gallup.com/poll/273125/obama-trump-tie-admired-man-2019.aspx